These Real Housewives Refused to Shoot Together, Plus Which Shoots Were Staged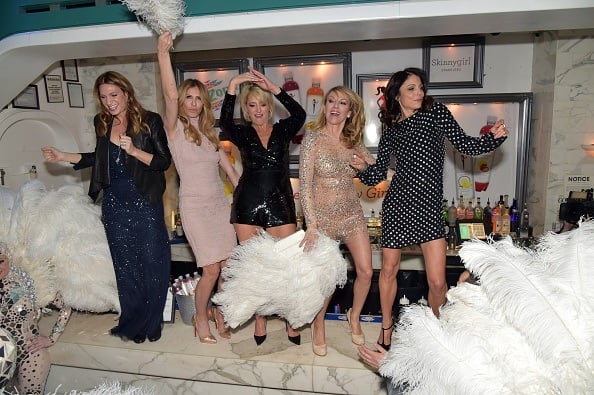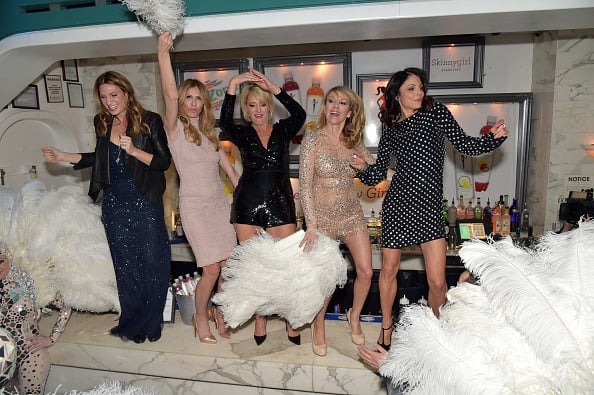 Needless to say, The Real Housewives franchise is packed with huge egos and even bigger drama. Which means sometimes the ladies get in such a hot altercation, they refused to shoot the show with certain cast members. Although the ladies are able to pump plenty of hot air into the show, producers also add some seasoning the from time to time. This includes [allegedly] creating drama or staging scenes.
So what goes on behind the scenes of the show? Here's a small taste of what goes down.
This NYC Housewife rallied others to not to shoot with this cast member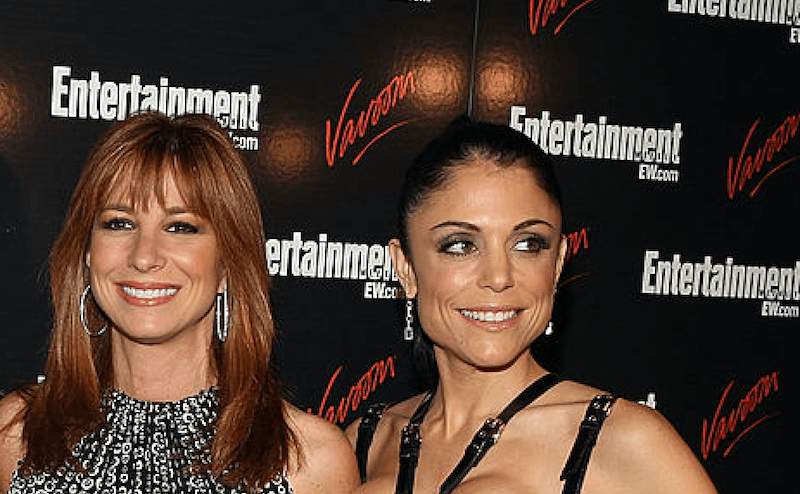 The Real Housewives of New York City cast member Jill Zarin used to be "ride or die" besties with co-star Bethenny Frankel. Both women were original cast members, but Zarin was so angry with Frankel she told other cast members to avoid filming in Frankel, Jezebel reports. This may have stemmed from being jealous that Frankel earned a spin-off Bravo show.
She made up these relationships for the show
The Real Housewives of Atlanta had a fake relationship so castmate Kenya Moore could have a boyfriend, according to Daily Mail. Moore fabricated two alleged relationships for the show. First, Walter Jackson who said Moore asked him to be her main squeeze during season one. In a radio interview, Jackson said the relationship was fabricated to give Moore a storyline, Jezebel reports. Apparently, Bravo knew all about it too.
Moore also made up a relationship with an African prince, Dail Mail reports. However, the "prince" was never seen on the show and Moore suspects this relationship is fake too.
Former BFFs won't shoot together either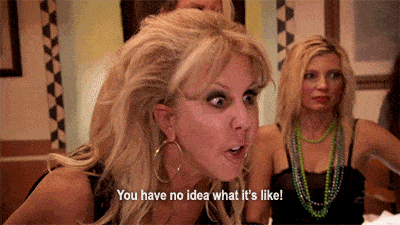 Another close relationship that fell apart was between RHOC's Tamra Judge and Vicki Gunvalson.  As a result, Gunvalson refused to shoot scenes with Judge, according to Radar Online. Gunvalson said she, "Straight up told Bravo execs that she will not film" with Judge from now on, no matter what, Radar Online scooped exclusively. The ladies' argument stemmed from an unhealthy relationship Gunvalson had with her former boyfriend Brooks Ayers and only exploded from there.
He refused to be part of a staged scene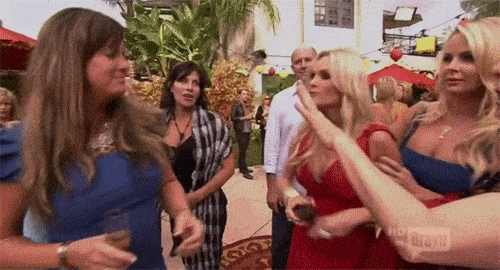 Divorce sucks, but it also sucks that an RHOC producer tried to get cast member Tamra Barney's [now Judge] ex-husband to stage a divorce scene, Radar Online reports. "Let me know if you've changed your mind about filming the scene we spoke about — going to get ice crew with the kids and then handing them over to Tamra," according to an email from producer Sally-Anne King said to Tamra's ex, Simon Barney. "If you're up for it, we can take it from there."
The email became part of the couple's divorce proceedings as Tamra tried to ensure the couple's children were part of the show. Simon refused to do the shoot and pushed back, to which King messaged, "I should be clear that we wouldn't be able to give you any editorial approval over the footage though. Just want to make sure we're on the same page on that."
One Beverly Hills cast member refused to take a photo with the group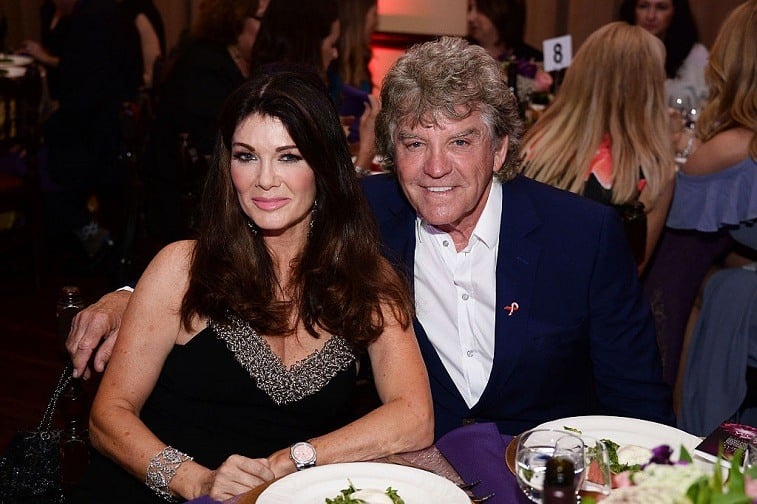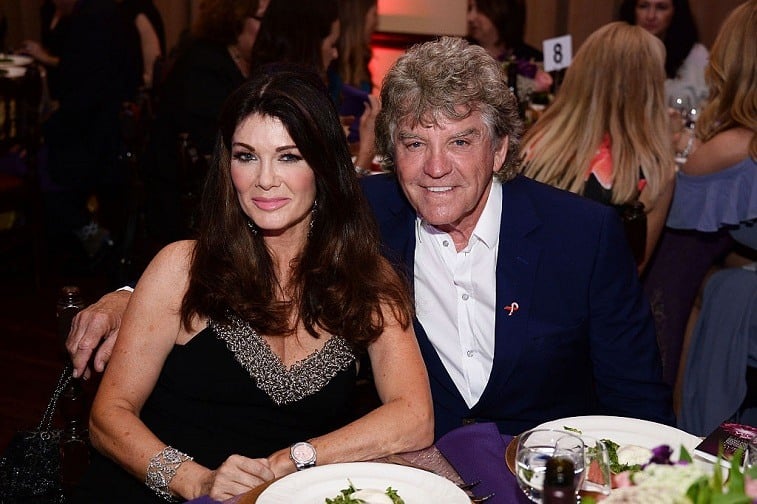 Real Housewives of Beverly Hills cast member Lisa Renna said this about a recent group shoot during an Instagram Live feed. "We're here shooting, the whole cast is here," US Weekly recounts. "Rumor has it that one of the cast members won't shoot with us. They won't do a group shot with us. So we're sequestered in a room. But somebody's holding out and won't come out and shoot with us, can you imagine? Who is that? … They're going to have to, like, put her, in a computer-like way."
Who was it? Cast member Erika Girardi spilled, saying it was Beverly Hills OG, Lisa Vanderpump, People reports. "You know, facts are facts. That's a fact," Girardi, said while on E! News' Daily Pop. "If everyone can take it on the chin, like Rinna has, Dorit [Kemsley] has, or everyone else has, you know, it's an ensemble cast."
This was also staged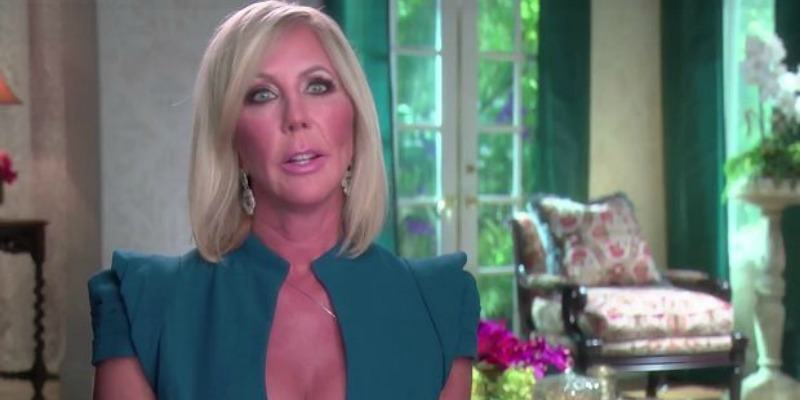 When RHOC Vicki Gunvalson's daughter allegedly eloped in Vegas, cameras caught her distress. But Radar Online says the moment was staged and that Gunvalson already knew her daughter was married. Text messages busted the RHOC OG as she was texting her [then] boyfriend, Brooks Ayers about shooting the scene. "What are y'all filming," Ayers texted to Gunvalson. To which she responded, "Her telling me she's engaged/married."
She left the franchise because no one would shoot with her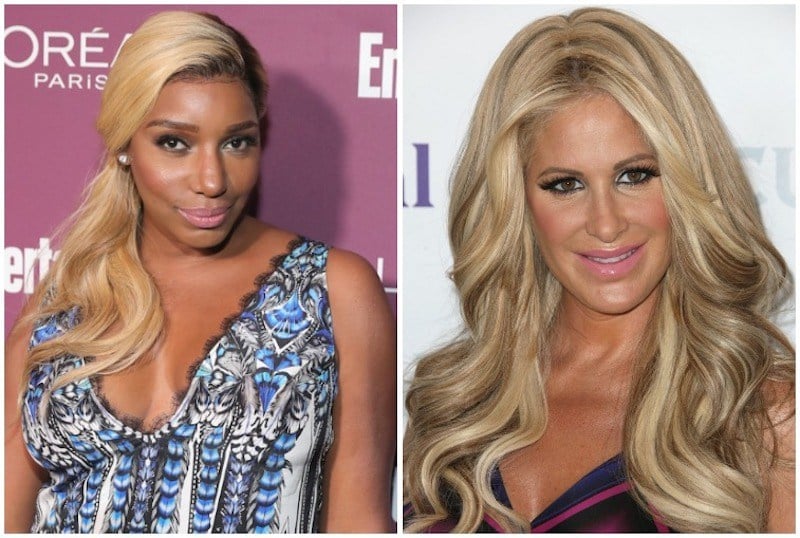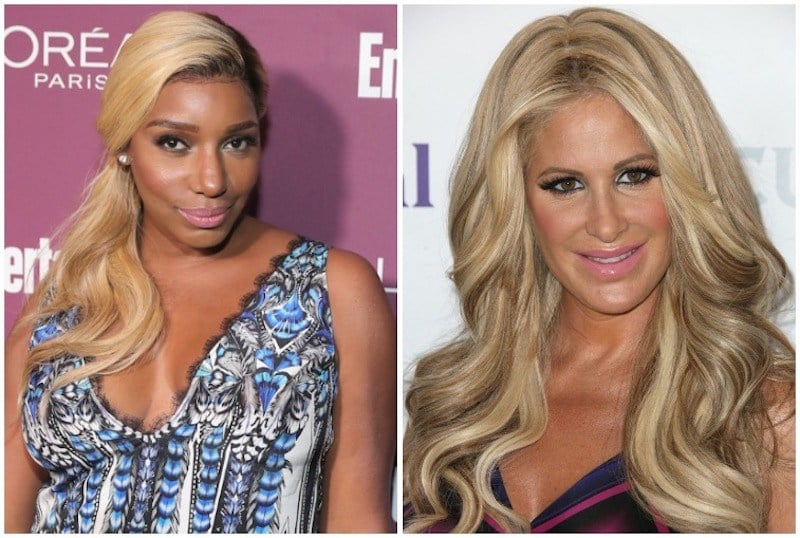 According to Real Housewives of Atlanta insider, Kim Zolciak-Biermann, she left the series because she was shunned by the group, US Weekly reports. "Kim and Bravo agreed she wouldn't come back. None of the girls will film with her. They refuse," a show insider told US Weekly. The only one of the cast members who will work with her is Sheree Whitfield, "but it doesn't look like she's coming back either."
Zolciak-Biermann was at odds with the cast for years. It started with a video her daughter posted to Snapchat saying that castmate NeNe Leaks has cockroaches in her bathroom. The women battled back and forth and the feud just got uglier.
This scene was staged to perfection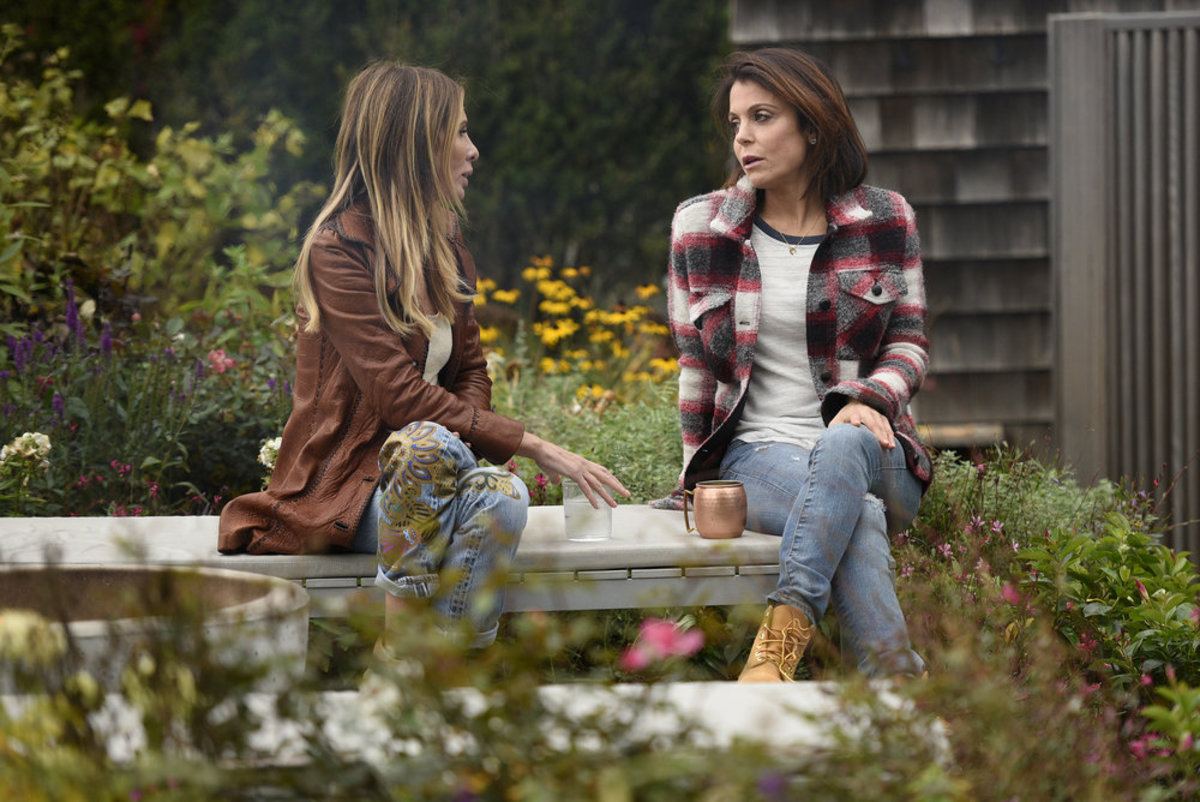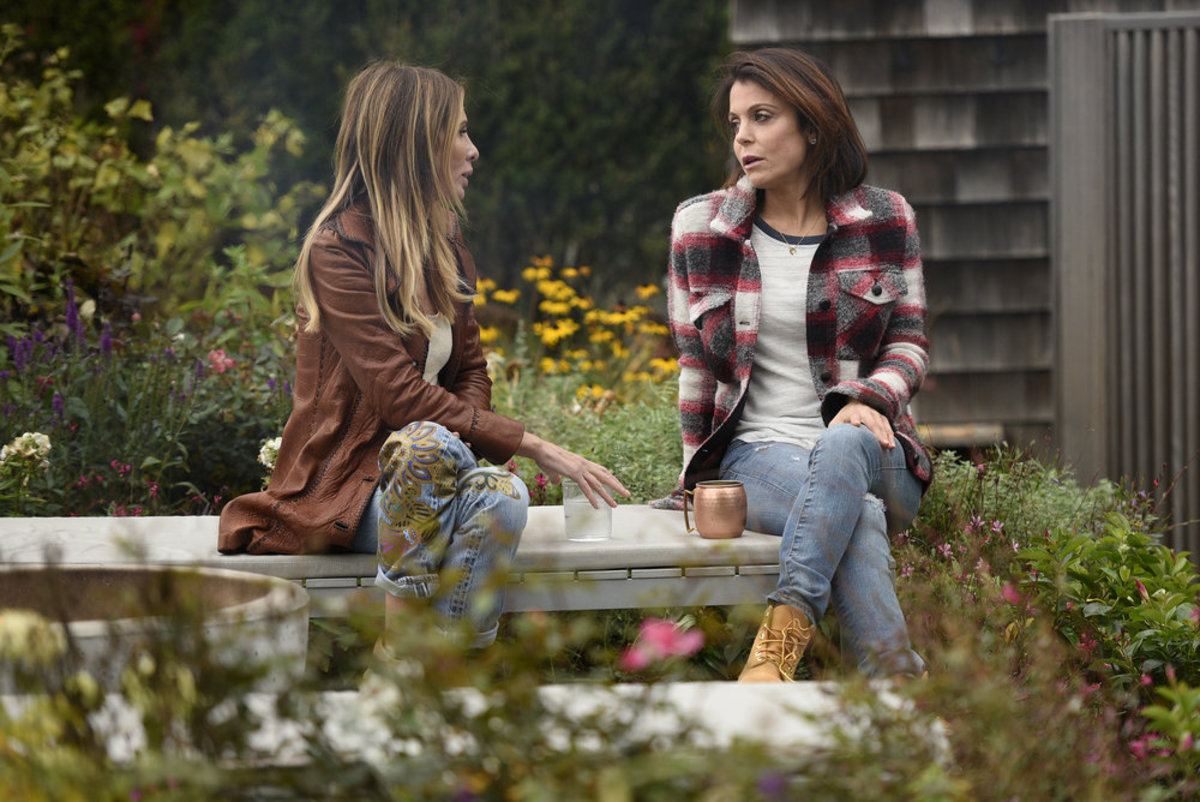 A conversation between RHONYC Heather Thomson and Carole Radziwill was totally staged in Southampton, Jezebel reports. Onlookers saw cast receive direction from producers and do multiple takes. Plus, cast members would wait for their cue to start walking and talking.
Check out The Cheat Sheet on Facebook!