These 'Sex and the City' Stars Can't Stand Each Other In Real Life
Sex and the City (SATC) was more than just an HBO sitcom — it was a cultural phenomenon that placed fashion, sex, and friendship on the highest pedestal. But while Carrie, Miranda, Samantha, and Charlotte were inseparable throughout the show (and its two subsequent movies), the stars of SATC were feuding behind the scenes. While the …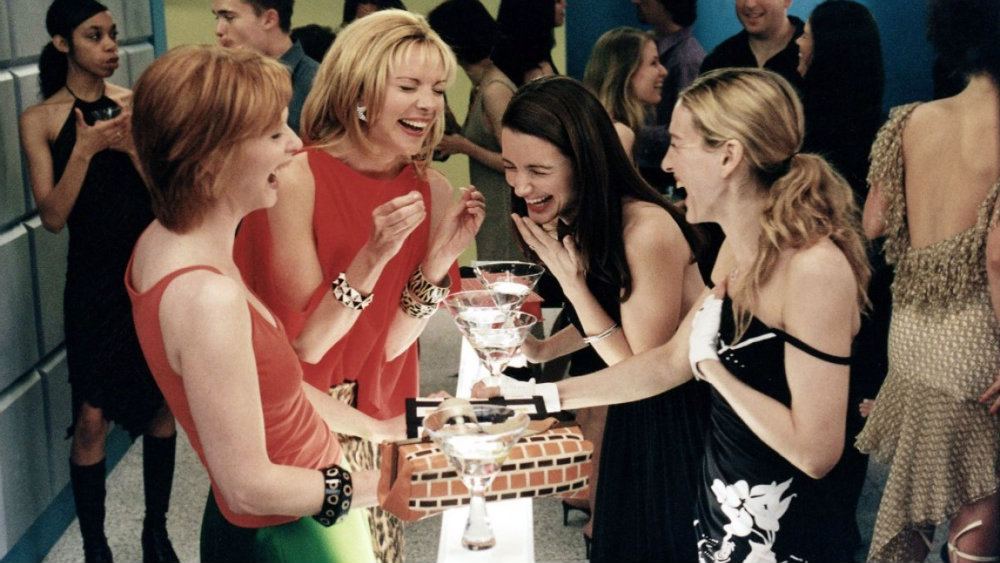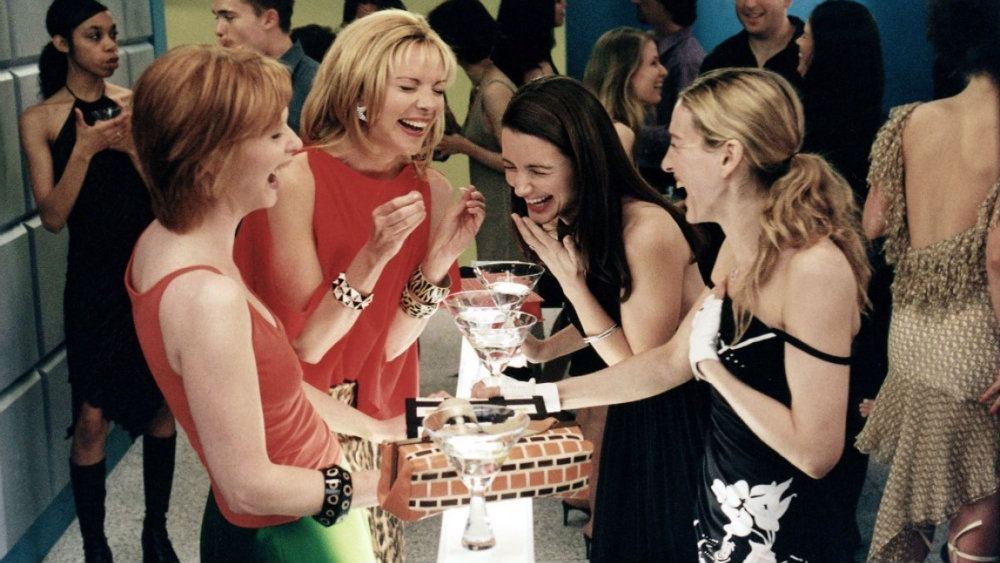 Sex and the City (SATC) was more than just an HBO sitcom — it was a cultural phenomenon that placed fashion, sex, and friendship on the highest pedestal. But while Carrie, Miranda, Samantha, and Charlotte were inseparable throughout the show (and its two subsequent movies), the stars of SATC were feuding behind the scenes.
While the media has a tendency to pit female stars against one another (remember all the falsely alleged Gossip Girl feuds?) the stories about SATC unrest had merit — and we have Instagram receipts as recent as a year ago to prove it. Sarah Jessica Parker (Carrie Bradshaw) and Kim Cattrall (Samantha Jones) have had some high-profile disagreements over the years — after squashing rumors of any issues for nearly a decade.
SJP and Nixon had known each other for years
Sarah Jessica Parker and Cynthia Nixon were both members of the Off-Broadway theatrical troupe Drama Dept., which Nixon co-founded. So when they were both cast in SATC, it was a reunion among old friends — and they allowed co-star Kristin Davis to join in their girls' group. Clifford Streit, the real-life inspiration for Carrie's GBF Stanford Blatch, alleged in a 2008 book proposal that it was Cattrall's nature as a "scene-stealer in the best possible sense" that may have caused her co-stars to alienate her out of resentment.
Cattrall reportedly found an ally in the series creator and producer Darren Starr. Starr left after the second season and was replaced with Parker's friend Michael Patrick King, leaving Cattrall totally isolated on set. By the end of the series, the New York Post reported no one talked to Cattrall, "even in the makeup room."
There were a lot of salary disputes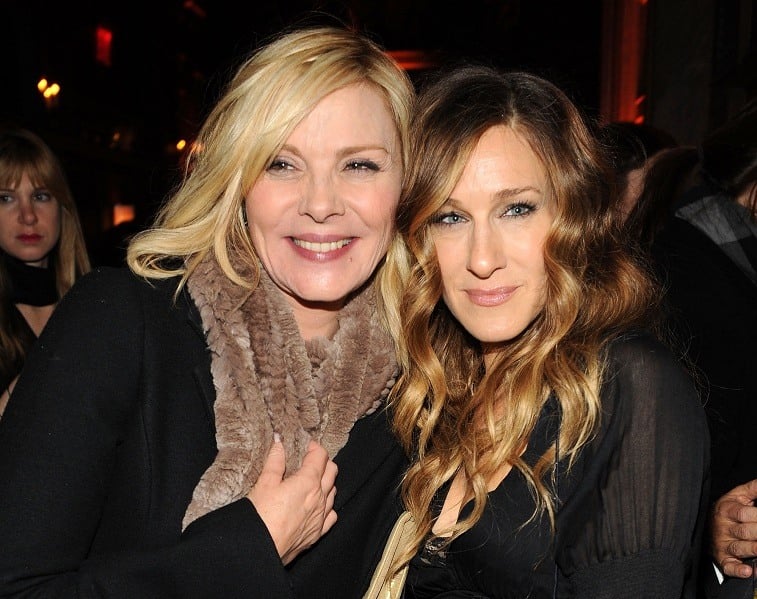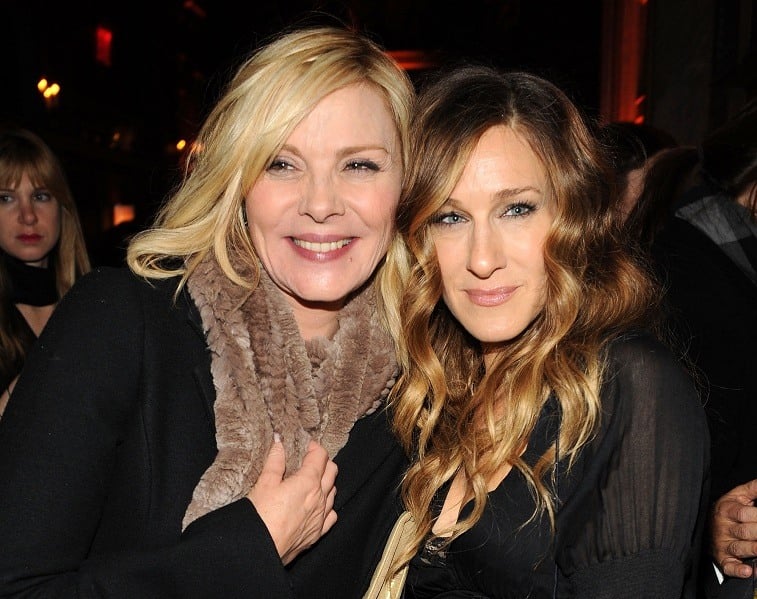 One of Cattrall's friends disclosed that the "disparity between what Sarah got and what the other girls got," was a problem. "Everyone loved Kim's character, people related to her — and [Kim's] salary wasn't showing that." Cattrall herself expressed the issue with the wage disparity on Friday Night With Jonathan Ross. She'd asked for a salary increase from $350,000 to $1 million an episode with no success.
"I felt after six years it was time for all of us to participate in the financial windfall of Sex and The City," she told the talk show host. "When they didn't seem keen on that I thought it was time to move on." HBO's CEO, Chris Albrecht, explained the gap was a result of Parker's role as both an executive producer and star.
She disputed the allegations in the press for the second movie
While most of the reported issues took place over the series' run, Cattrall and Parker had only good things to say about one another while doing press for Sex and the City 2.
"People don't want to believe that we get on. They have too much invested in the idea of two strong, successful women fighting with each other. It makes for juicy gossip and cop," Cattrall said. "The truth of us being friends and getting along and happily doing our jobs together is nowhere near as newsworthy. I think Sarah is fantastic. She is a born leader and she guides the crew and the cast in such a strong but gentle way. She and I are sick of this. It's exhausting talking about it, and a real bore. Next?"
As recently as 2016, Parker wished Cattrall a happy 60th birthday on her Instagram account. "Sending love and the very best for a perfectly marvelous, joyous, healthy and adventure filled birthday year," she captioned the pic. "Your ol' pal, fellow mischief maker and 'sister', Sj xxx." Parker told Time how she was shocked by the public's reaction to her post, with most people assuming the two didn't like one another.
"I posted something on Kim's birthday and people were like, 'Oh my God, I didn't know you liked her!'" she said. "What? We were all at liberty to walk away at any time! But nobody asked those questions of shows with men. Isn't that interesting?"
There was reported unrest over the potential for a third SATC movie
The reports of drama resurfaced during speculation of a third SATC movie. Parker confirmed that things were in the works, but sadly told Extra it wouldn't become a reality.
"I'm disappointed. We had this beautiful, funny, heartbreaking, joyful, very relatable script and story. It's not just disappointing that we don't get to tell the story and have that experience, but more so for that audience that has been so vocal in wanting another movie." Cattrall denied that she'd made demands that halted production, but admitted via Twitter that "The only 'DEMAND' I ever made was that I didn't want to do a 3rd film….& that was back in 2016."
Cattrall wasn't done spreading her truth yet, telling Piers Morgan that Parker "could have been nicer" about SATC 3's demise. "I don't know what her issue is, I never have."
Cattrall's recent loss reignited the feud
The final straw for Cattrall? Parker wishing her and her family well after the loss of Cattrall's brother, Chris, in February 2018. "Let me make this VERY clear," Cattrall wrote. "You are not my family. You are not my friend. So I'm writing to tell you one last time to stop exploiting our tragedy in order to restore your 'nice girl' persona."
Parker told Andy Cohen she was hurt by Cattrall's comments, saying "that's not the way I recall our experience."