These 'Shark Tank' Investors Were Contestants on 'Dancing With The Stars'
ABC's Dancing With The Stars is gearing up to launch season 28. Competitors on the program have included television stars, singers, athletes, and even a legendary astronaut. Not many viewers may realize that some savvy millionaire (even billionaire) investors from ABC's hit show Shark Tank have taken a turn on the dance floor in the hopes of earning the famed mirrorball trophy.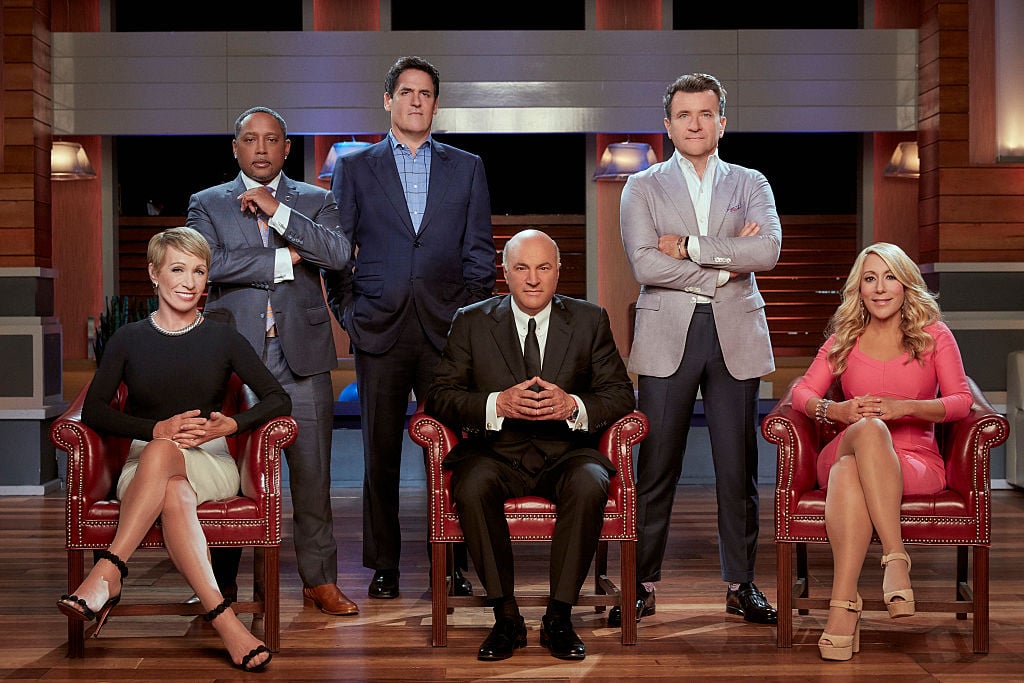 Lost the trophy – Won the marriage
Probably the most famous shark to jump into the waters of DWTS is Robert Herjavec, whose high-profile romance with dancing partner Kym Johnson resulted in the two tying the knot. Paired together for season 20 in 2015, the couple's chemistry made them a fan favorite on the show. "I don't do anything for publicity," Herjavec told People in 2015. "From the moment I met her, I love hanging out with her. We are having a great time."
The couple finished the competition in sixth place, but the romance continued, with the two marrying in 2016. Less than two years later, they welcomed twins Hudson and Haven, who were born in April 2018. "I'm just so happy," Johnson told People in June 2018, shortly after the twins' arrival. "I was just hoping that the babies would be healthy… and to have two beautiful, healthy babies is the most incredible thing."
The first to go
On season 25, real estate mogul and Shark Tank investor Barbara Corcoran took her turn on the dance floor with partner Keo Motsepe. Unfortunately for the female shark, she and Motsepe were the first to be eliminated after their performance of a tango proved to be lackluster, according to Good Morning America.
Corcoran had previously admitted that she didn't realize how challenging the competition show would be. "This is the hardest thing I have ever done in my life," she told People. "This is really a confidence crisis for me… I am shocked at how weak I am. I thought I was very good at pressure, but I'm not very good."

She asked her fellow shark Herjavec for some advice before the season premiere. "Robert said, 'Make sure you pick out a good dance partner, because chances are you will marry them,' And that is exactly what my intention is, although I am married, but I will cover that detail soon," she joked.
The millionaire businesswoman also did not take to being on the other side of the judging chair. "It's so much better to be a judge and tell everybody they're terrible," she told Good Morning America after being eliminated. "I thought I was fabulous, but nobody agreed with me."
From the basketball court to the ballroom
Billionaire and Dallas Mavericks owner Mark Cuban donned his dancing shoes for DWTS in season 5 in 2007. He was also paired with pro Kym Johnson. Cuban had been a dance instructor in his college days, and was hoping those skills would transfer to the on-air ballroom.
According to Teen Vogue, Cuban made it through five weeks of the competition. He reportedly was one of the few contestants who was so dedicated to the lessons, he took paper notes during rehearsals.
With their monumental successes in business, these three captains of industry may be better suited for the boardroom than the ballroom!