These YouTubers Can Help You Learn To Dance During the COVID-19 Outbreak
It might be tempting to plop down on the couch for several weeks or months of Netflix binge-watching during the coronavirus outbreak. (And hey, have at it—the world is crazy right now!) But if your state has a stay-at-home order or you're self-isolating, you might want to use this time to learn a new skill.
If you've ever wanted to learn to dance, these YouTube channels can help you get started without having to set foot inside a dance studio or even leave your house.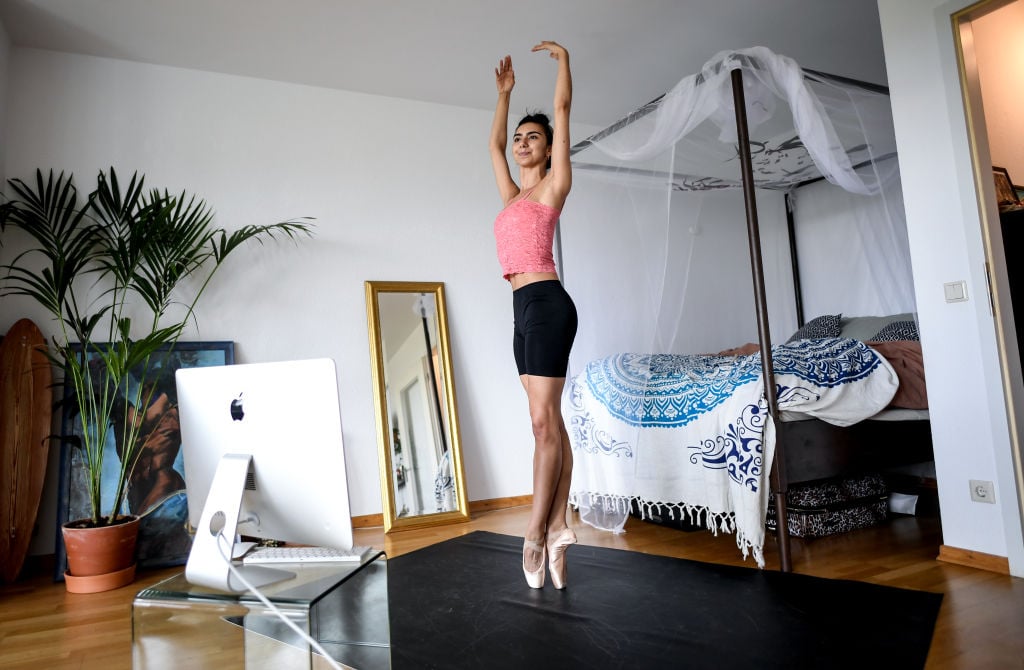 Mihran Kirakosian
Choreographer and dance instructor Mihran Kirakosian has nearly two million followers on YouTube, and it's no wonder: His videos (mostly focused on hip hop and Latin dance) are geared towards dancers of nearly every level of skill and experience.
From videos of original choreography from his popular hip hop classes to step-by-step tutorials of specific dance styles and moves—like the moonwalk, shuffle, salsa, cha-cha, and more—you can use this channel to make your own at-home mini dance academy, even during COVID-19.
His breakdown of three popular hip hop moves for beginners has garnered nearly 25 million views, so you know Kirakosian must be doing something right.
Monika Matys, Get Dance
You might not be able to go to a nightclub right now, but this channel can help you learn all the best moves to make a grand entrance when you're out of quarantine. If you've ever felt awkward about where to put your arms when you're dancing at a party, club, or wedding, Monika Matys can help you out with these simple tutorials.
Unlike the tutorials on some of the other YouTube channels on this list, these videos focus on the ultimate basics of social dancing. Follow these step-by-step guides to learn about hip rolls, moving your shoulders, getting a sense of rhythm (or at least faking it), starting to freestyle, and loosening your body so you don't feel so tense the next time you hit the dance floor.
Auti Kamal
Auti Kamal, a dance vlogger whose YouTube channel is growing quickly, focuses primarily on ballet, lyrical, contemporary, and jazz routines for beginners. Find tips and tricks on pirouettes, doing the splits, easy lifts, and leg holds you can start practicing from home.
She's best known for her beginning ballet series, which can help you learn basic ballet vocabulary and steps if you never got the chance to take classes as a kid (or if you're getting back into it after a long hiatus).
Leon Turetsky, Passion4Dancing
Quarantined during the COVID-19 outbreak with your partner—or at least a roommate who's willing to dance with you? Try your hand at ballroom dancing in various styles with instructor Leon Turetsky. The live lessons (in dances like East Coast and West Coast swing, salsa, waltz, quickstep, the foxtrot, cha cha, bachata, and more) often feel like virtual parties, which is what we all need a little more of right now.
You can also learn most of the footwork and steps by yourself, so you can get ready to sweep your date off your feet later on.
Mandy Jiroux
Mandy Jiroux was once famous for being besties with Miley Cyrus, but she's made a name for herself now as a popular dance YouTuber. Many of her original choreography videos and step-by-step breakdowns of fun routines to hit pop songs have gotten over 20 million views.
Most of the routines are accessible for beginners, so you don't have to have a ton of dance experience to follow along. Make sure to check out the mirrored versions of the choreography if you're still getting used to learning new routines.