15 Things You Never Knew About Prince Charles
From the strange to the mundane, it probably seems like the world knows everything there is to know about Charles, Prince of Wales. After all, when your mother is the queen and you are the future king, privacy can be hard to come by. He certainly hasn't shied away from the spotlight. His official website reports that he undertook over 600 engagements during the 2017-18 reporting year, making him the busiest royal.
Even with the world watching his every move, there may still be some things you'd be surprised to learn about the future king. These are 15 facts you might not have known about Prince Charles, including the secret society he's belonged to for decades (no. 9).
1. A frog species is named after him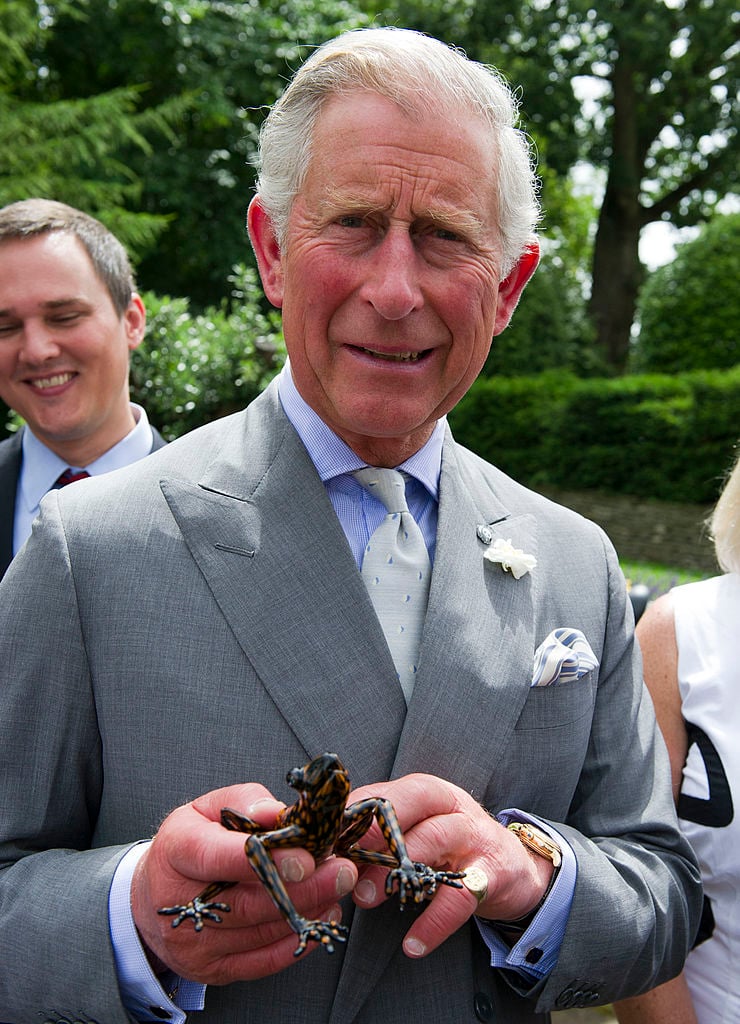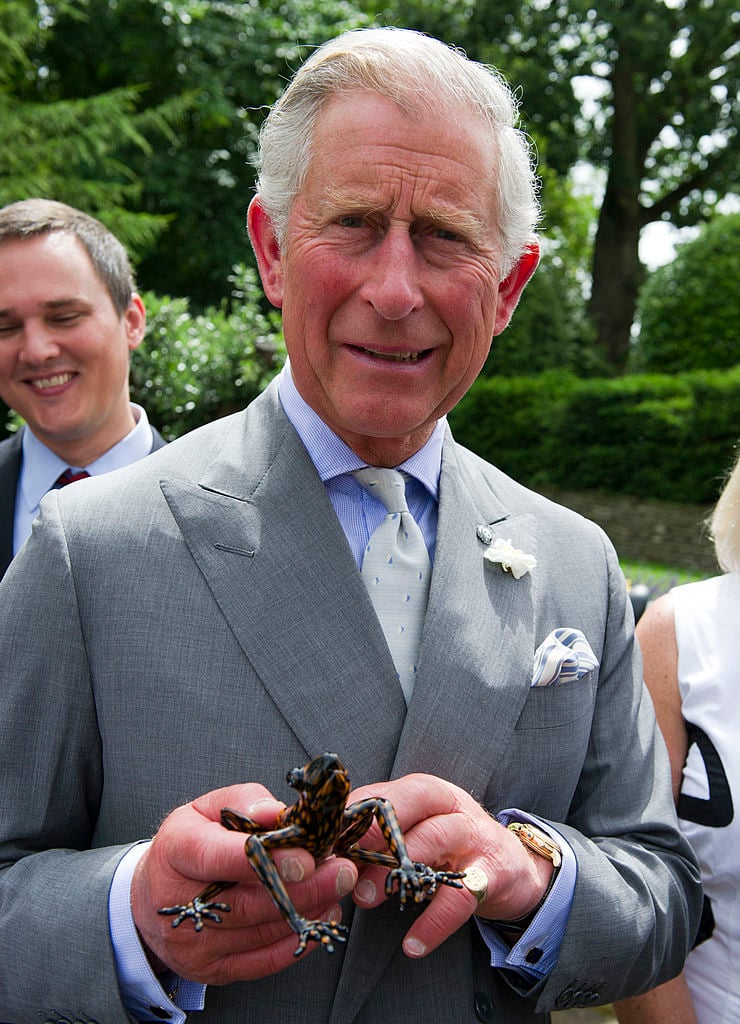 Prince Charles is a champion of many different causes, including advocating for protecting the world's rainforests. It was because of this that in 2008 Dr. Luis A. Coloma decided to name a frog species after the royal, according to Reptiles Magazine. The Prince Charles stream treefrog, or Hyloscirtus princecharlesi, is native to Ecuador.
Next: His hilarious code name
2. His Secret Service name is Unicorn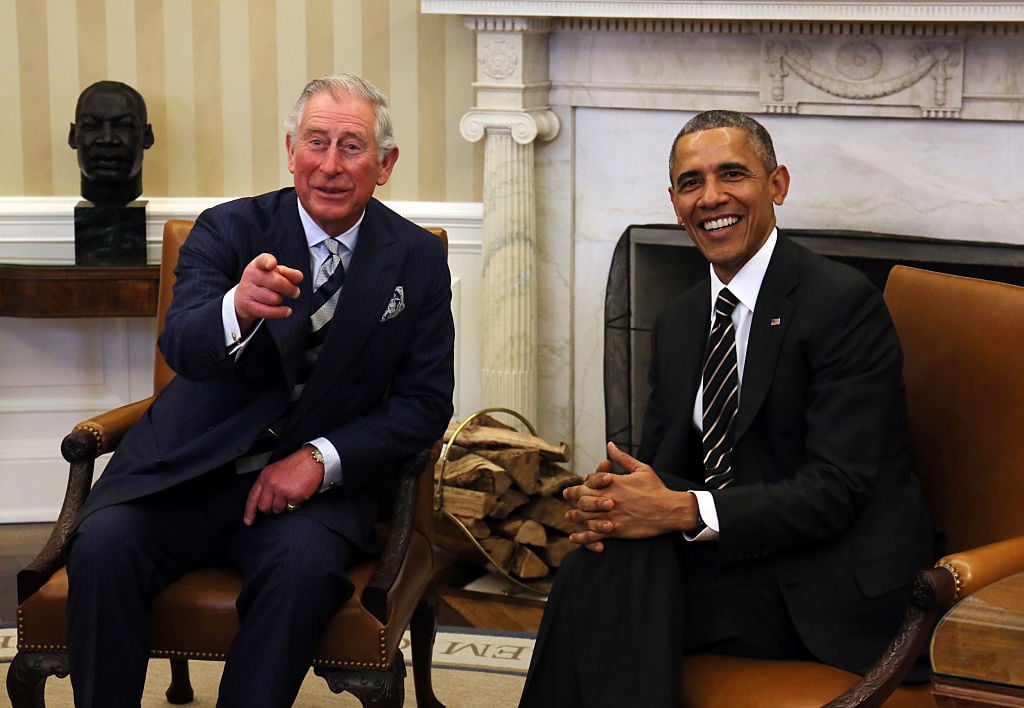 Secret Service code names aren't reserved just for the POTUS and first family. Many foreign leaders and their spouses are assigned nicknames by the Secret Service since they are protected by the agency during official trips to the U.S. According to The Guardian, the heir apparent to the British throne's code name is Unicorn.
Next: Imagine having to sign this name
3. His full official title has 18 parts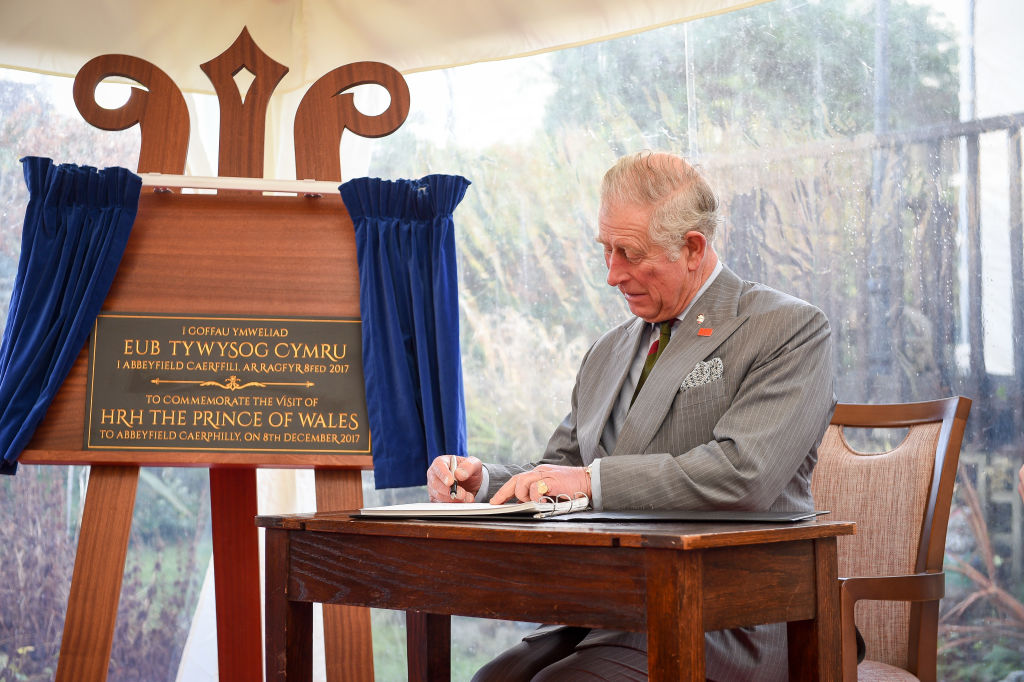 What's in a name? Apparently quite a bit if you're royalty. Although the world may know him simply as Prince Charles, the royal's full title is over three lines long and has 18 elements that are either titles, honors, or ceremonial roles.
The desire for simple moniker in his day to day life is understandable. After all, His Royal Highness Prince Charles Philip Arthur George, Prince of Wales, KG, KT, GCB, OM, AK, QSO, PC, ADC, Earl of Chester, Duke of Cornwall, Duke of Rothesay, Earl of Carrick, Baron of Renfrew, Lord of the Isles and Prince and Great Steward of Scotland is definitely a mouthful.
Next: His favorite furry friend
4. He appears to have a soft spot for one dog breed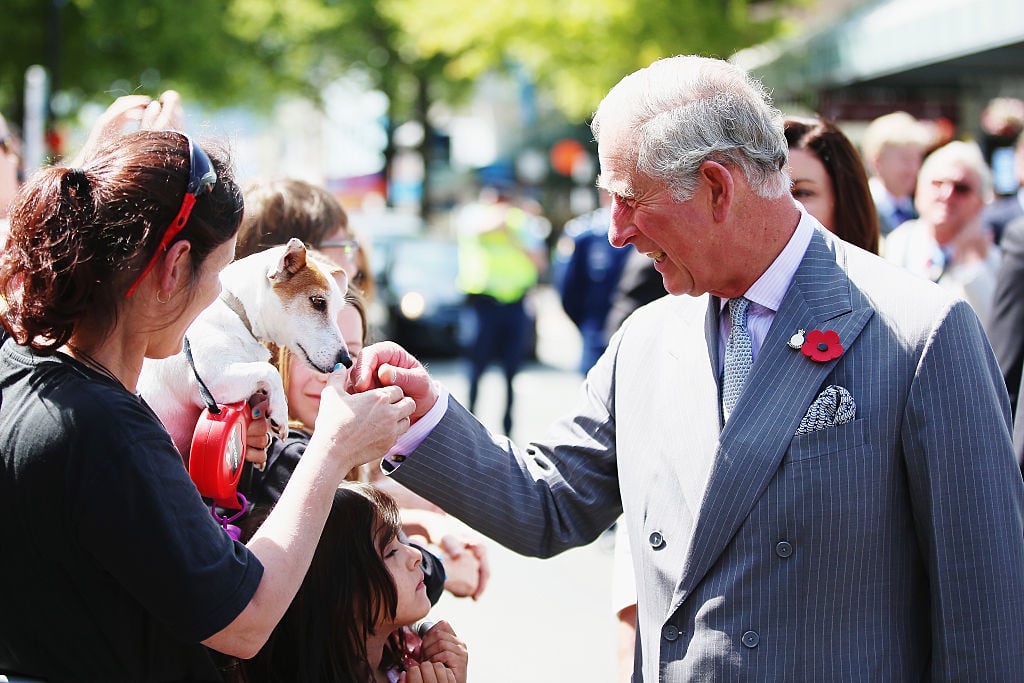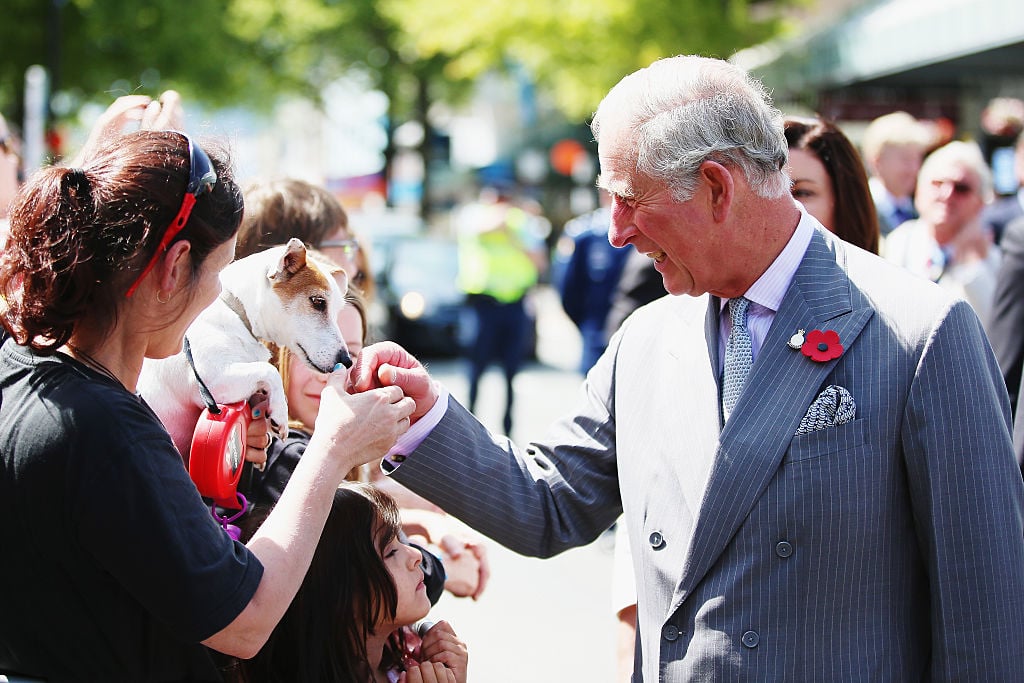 It's well-known that his mother the queen loves her corgis. But Prince Charles has welcomed a different breed into his home. He had two Jack Russell terriers, Tigga and Pooh, in the '90s. Unfortunately, Pooh mysteriously disappeared at Balmoral in 1994. Tigga remained a constant companion until old age got the best of him and he was put down in 2002.
In 2012, the prince and his wife, Camilla Parker-Bowles, adopted two Jack Russell terriers named Bluebell and Beth. The preference seems to be shared by the couple as Parker-Bowles has been quoted expressing her love of the breed.
Next: A strange prediction
5. An unlikely prediction was made when he was born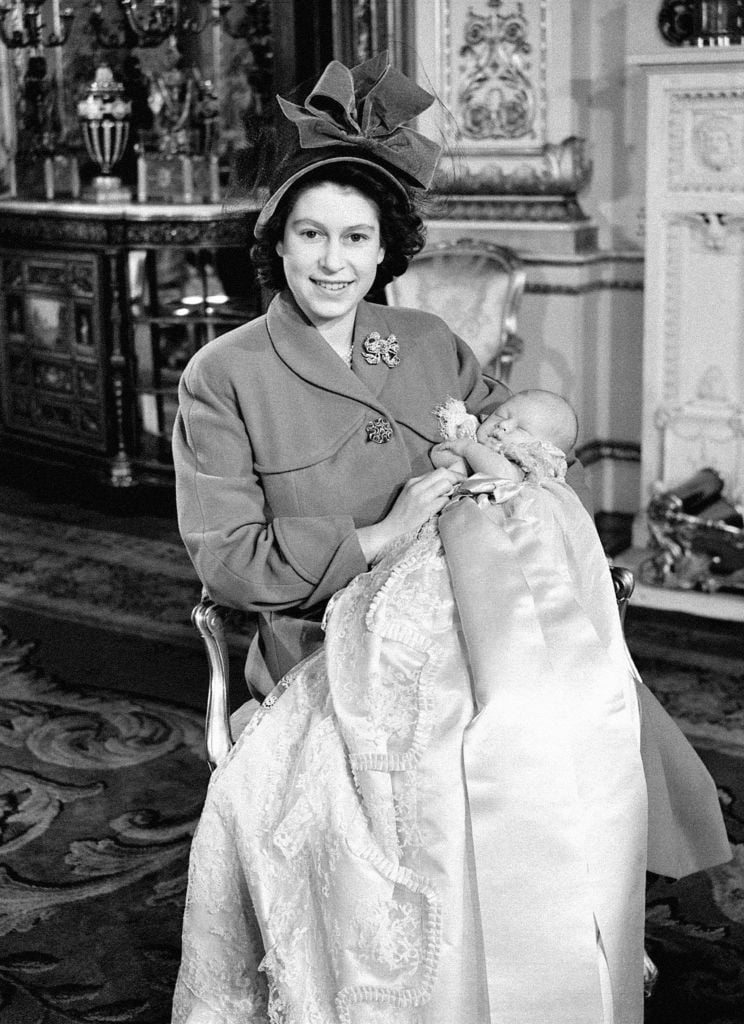 When Prince Charles was born on November 14, 1948, his grandfather, George VI, was the reigning monarch and his mother was next in line for the throne. At the time of the prince's birth, one radio host made an unexpectedly accurate prediction in the form of a reminder that the newborn prince wouldn't likely be king for some time.
Matthew Halton of CBC radio pointed out that if both his grandfather and mother lived typical lifespans, he wouldn't ascend the throne until much later in life (potentially his 50s or 60s). While his grandfather died tragically young, Queen Elizabeth is still the longest-reigning British monarch. Now in his 70s, Prince Charles has yet to ascend the throne.
Next: An unlikely accomplishment
6. He's a published author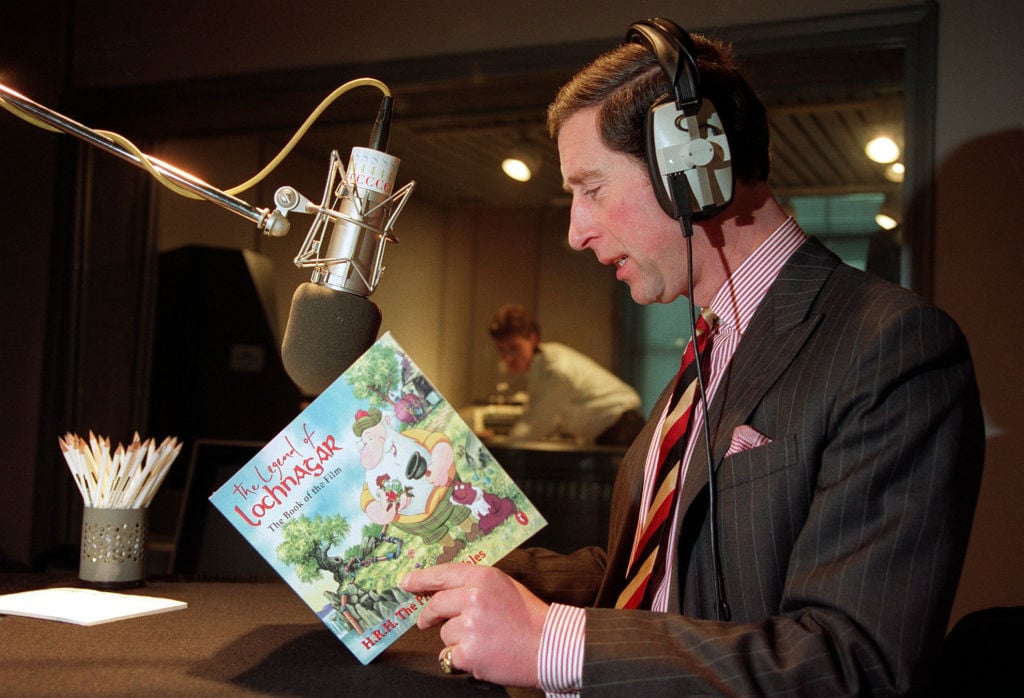 Prince Charles can count published author among his many accomplishments. His works include titles such as A Vision of Britain, The Prince's Speech: On the Future of Food, and a children's book called The Old Man of Lochnagar. His children's book was later adapted into an animated short film that he narrated.
Next: Embracing this trend before it was cool
7. He is a champion of sustainable living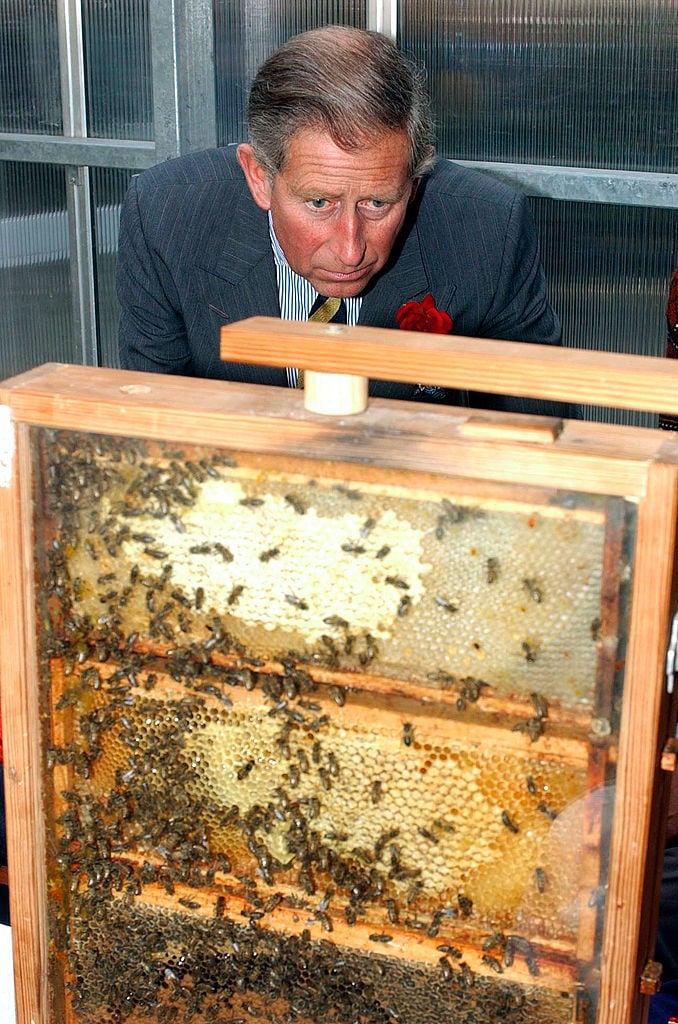 The royal was slightly ahead of the curve on this trend. Prince Charles championed sustainability early on and, according to his website, has been advocating for working towards a more sustainable future for four decades. The prince finds ways to practice sustainability in his own life, too, including having solar panels installed on Clarence House, among many other efforts.
Next: A unique set of wheels
8. He has an Aston Martin that runs on white wine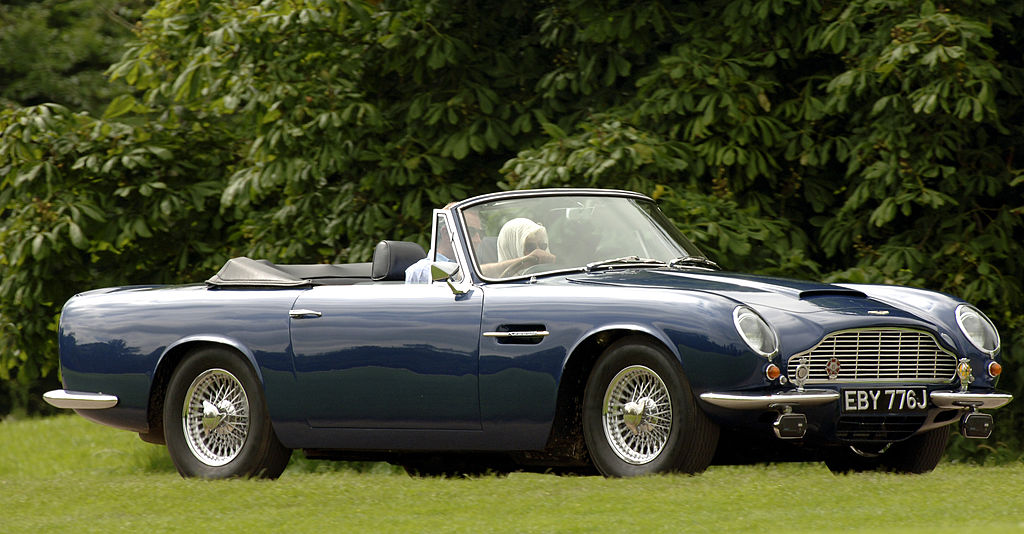 In 1970, Prince Charles purchased an Aston Martin Db5 Volante — a car that's often mistakenly reported as having been a 21st birthday gift from his mother. It's well-known that the prince loves the car, but being the environmentally-conscious person that he is, he tasked Aston Martin with finding a way to make the gas-guzzler more eco-friendly.
The engineers discovered it could run on wine (mixed with whey), but insisted converting it would ruin the car, according to The Telegraph. He responded that he would stop driving the vehicle if that was the case so they switched it over and, according to the same Telegraph article, the car now runs better than it did before.
Next: His hidden talent
9. He was inducted into a secret society for magicians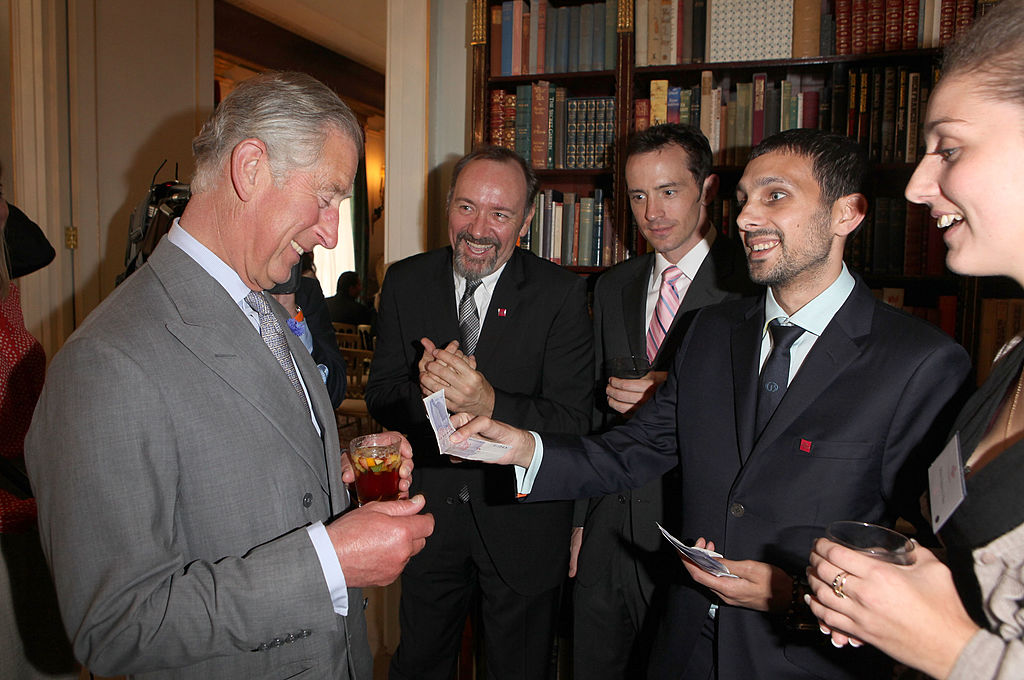 Apparently the future king has been a lifelong fan of magicians. So much so that he was inducted into the Magic Circle, a secret British society, in 1975 after performing a ball and cup trick for his audition, according to The Telegraph. He also celebrated his 70th birthday in 2018 with a gala featuring performances by some of Britain's best magicians.
Next: Everything and the kitchen sink
10. He's rumored not to be a light packer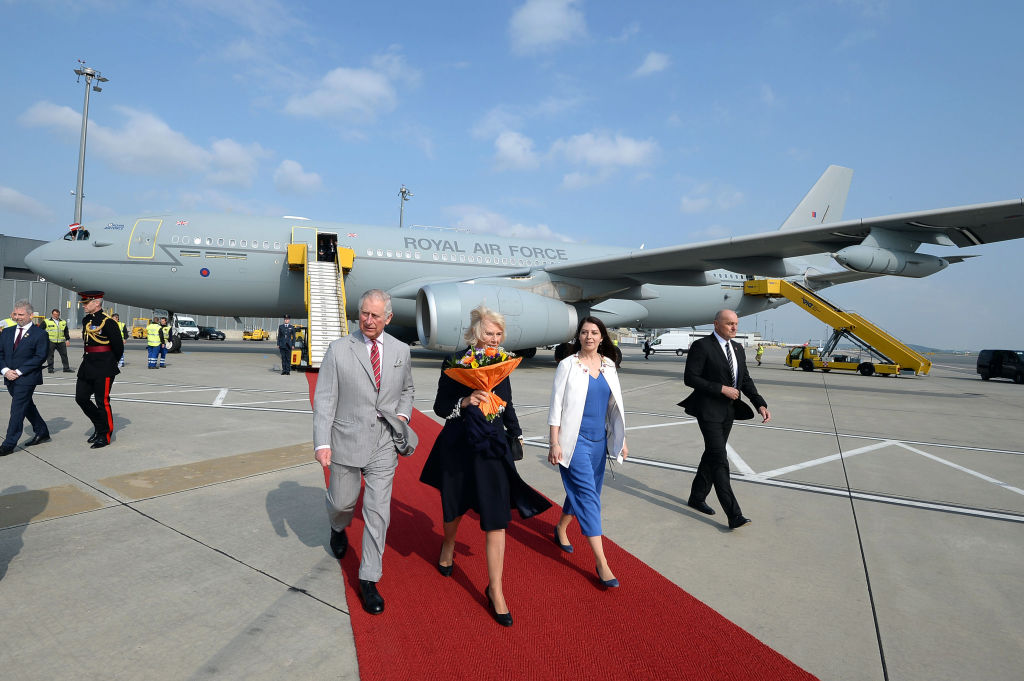 For someone who travels as much as the future King does, you would think it would make sense to pack light. According to author Tom Bower in his book REBEL Prince: The Power, Passion and Defiance of Prince Charles, that's just not the case. Bower wrote that Prince Charles once transported all his bedroom furniture when visiting a friend and even goes so far as to claim that the royal insists on traveling with his own toilet seat. Business Insider reports that the toilet seat story is just a false report that stemmed from a joke birthday gift he had received from his sister.
Next: Persistence despite being 'hopeless'
11. He played cello, trumpet, and piano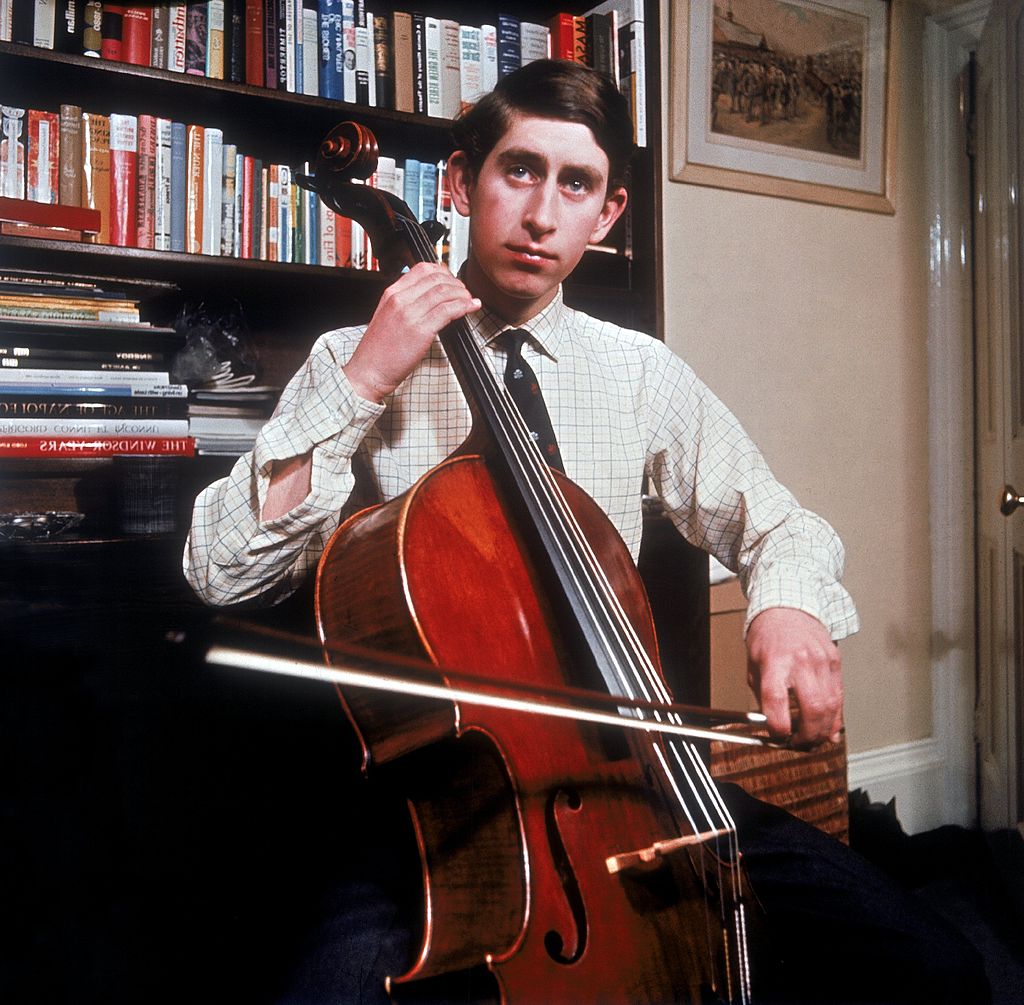 Prince Charles played trumpet, piano, and cello in school. He continued playing cello while an undergrad at Trinity College and performed in a symphony concert with the Trinity College Orchestra, according to the Prince's official website. Although the instrument may not have been his strong suit. The New Yorker reports that the Prince admitted to being "hopeless."
Next: A massive undertaking that keeps him busy
12. He supports over 400 organizations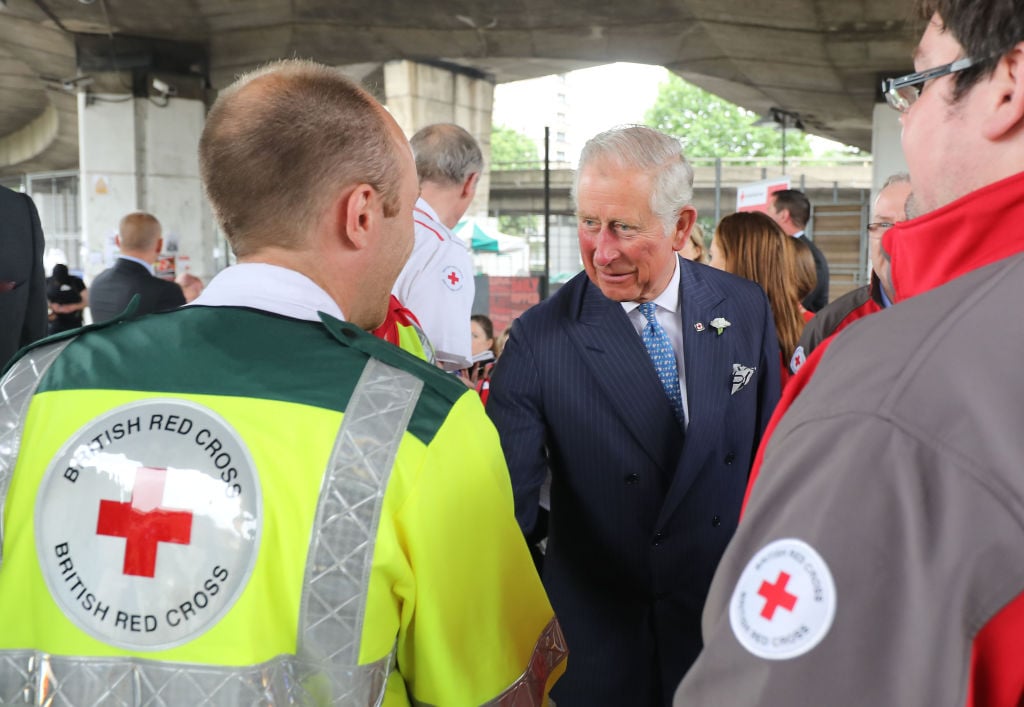 The Prince of Wales is the busiest royal and it's not hard to see why. His official website states that he is a patron or president of over 400 organizations supporting everything from the arts and sports to conservation and medical aid (and seemingly everything in between). The Prince also founded 18 of the 19 organizations that comprise the Prince's Charities.
Next: The least important meal of the day
13. He does not eat lunch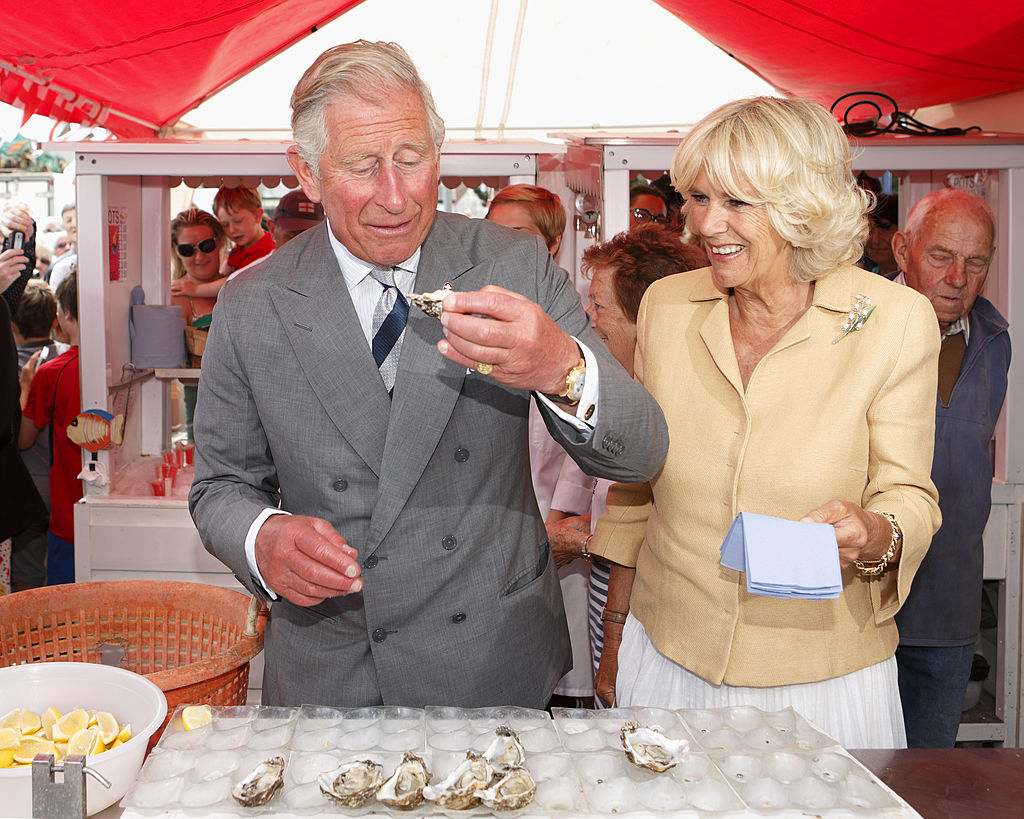 The royal family has several weird food rules they must follow such as you cannot keep eating after the queen finishes her meal and garlic is banned at Buckingham Palace. Like other people, they also have their preferences and one of Prince Charles's is that he does not eat lunch. And when it comes to his favorite foods, his tastes aren't terribly extravagant like you might expect. Camilla, Duchess of Cornwall, dished that the future king loves cheese.
Next: A favorite way to spend his free time
14. He is a very successful painter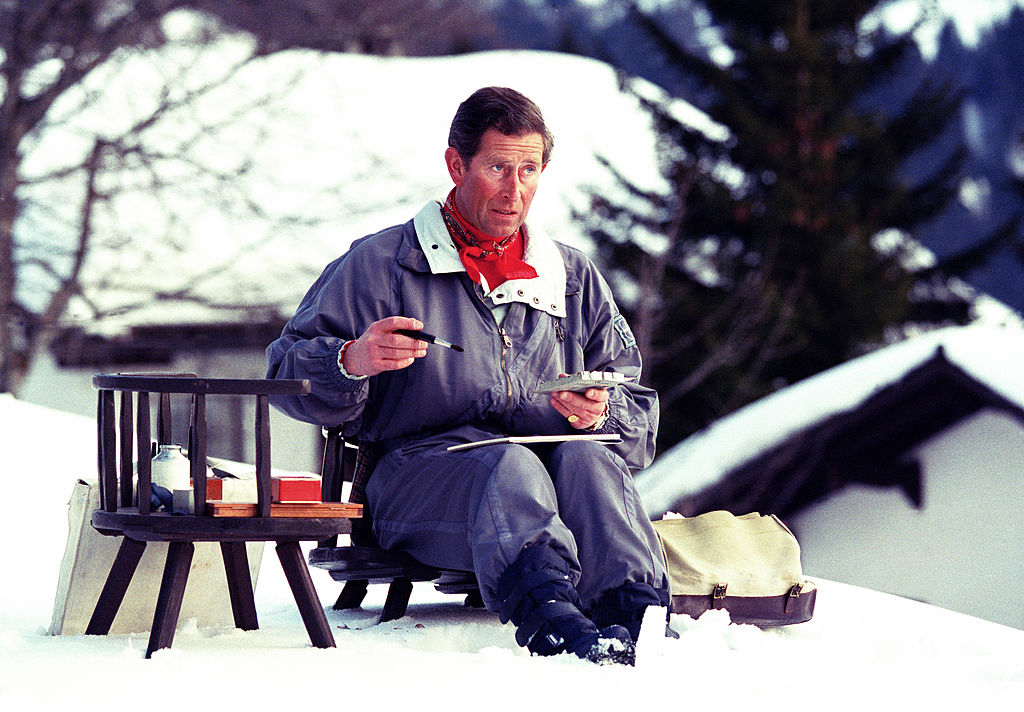 One of Prince Charles's many interests is painting. He exclusively paints with watercolors and, Vanity Fair reports, is one of Britain's most successful living artists. He has published books featuring his paintings, made them available to view in online galleries, and had a painting displayed in the Royal Academy's summer exhibition in 1987 after submitting his work anonymously. It's reported that royal has made millions selling his artwork and all the money goes to his charitable foundation. He also never sells the originals.
Next: This could land him in hot water
15. He's opinionated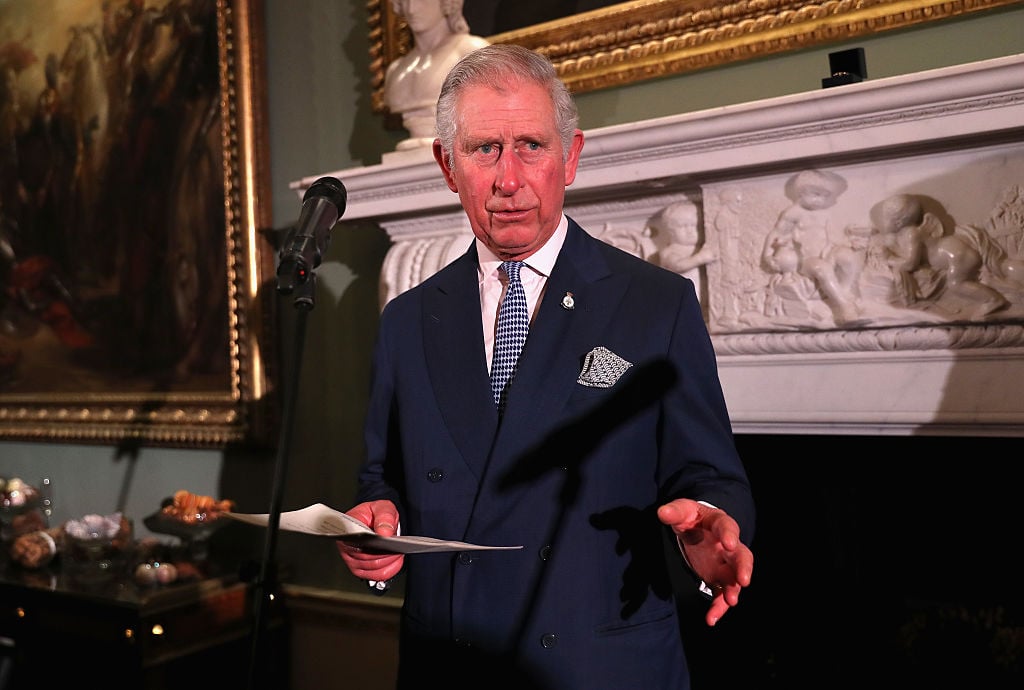 Although members of the royal family are supposed to remain neutral and not have political views, Prince Charles has never been afraid to break tradition. Reader's Digest reports he is known to have strong opinions and has spoken out on a number of topics. There has been some concern that when Prince Charles becomes king, his passionate opinions will get in the way of the neutrality needed from a monarch but he says that's not the case. Prince Charles told BBC, "I'm not that stupid."