Think Carole Baskin is Innocent? Here's Three Documentaries on Wrongful Convictions and Accusations 'Tiger King' Fans Would Love
The obsession over Netflix's Tiger King: Murder, Mayhem, and Madness continues, with equal attention on Carole Baskin as much as Joseph Allen Maldonado-Passage (Joe Exotic). At issue with fans now is whether Baskin is really innocent based on accusations from other big cat enthusiasts she murdered her husband … with her wild tigers involved. Lacking any credible evidence, she has not been named a suspect or person of interest.
Many others put on trial for murders and other crimes were not so lucky. They became wrongly convicted, with some finally being released years later. True-crime documentaries continue to thrive due to Tiger King, but many documentaries about falsely accused people are never watched enough. Three, in particular, are worth the time watched in a similar vein. All three of these are available on Netflix and cover cases most likely familiar, depending on your attention.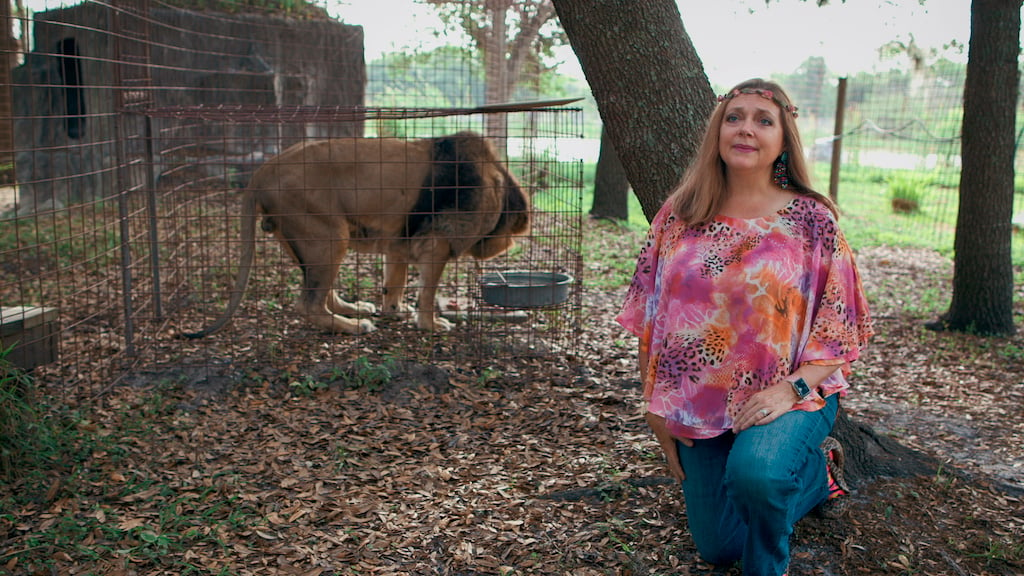 Amanda Knox on Netflix
Most everyone knows about the Amanda Knox case if still a mystery exactly on whom she is as a person. Netflix put together a documentary about Knox a few years ago that had everyone riveted.
Many remember Knox was convicted twice for the 2007 murder of her exchange student roommate (Meredith Kercher) while living in Perugia, Italy. The original investigation in Italy contended Knox and her boyfriend killed Kercher in a sex act gone wrong.
After labyrinthine court cases in Italian courts, Knox was thrown in prison, only to finally be exonerated in 2015. The long road there is still an incredible story if always giving the feeling something was never quite right. Most evidence, however, pointed to Knox being innocent, hence her moving on with her life to this day in Washington State.
Those curious about Carole Baskin in Tiger King will find a lot of parallels here, and not because the lead is a woman. A personal public divide on agreeing about complete innocence (regardless of evidence) is what makes cases like this all the more intriguing.
Fear of 13
A few true-crime documentary enthusiasts might have let Fear of 13 go through the cracks. When first released in 2015, it won Best Documentary at the London Film Festival.
Perhaps it was overlooked a little too much because of its unique narrative structure. The entire movie is the subject himself (Nick Yarris) telling the story of his troubled life, plus conviction for murdering a woman he never met. He spent time on death row for 21 years before DNA evidence finally cleared his name.
Once out of prison, he reformed his life to become a writer and professional speaker. His storytelling skills became superior since he tells the entire arc of his prison experience on camera without any cutaways. Maybe not everyone will appreciate that approach, yet Yarris keeps it riveting every minute.
The Innocence Files
The Innocence Project is a nonprofit legal organization assembled back in 1992 to help exonerate those falsely accused of crimes. Over the last 28 years, the organization managed to help get numerous prisoners released after closer examining evidence and using more efficient DNA testing science.
Some of those project cases are examined in the series called The Innocence Files. At the moment, the show is on Netflix with an entire season already underway. Nine episodes have aired tackling various criminal cases exonerated since the organization went into existence.
Critics rave about this series, and it may arguably be the singularly most important true-crime series going today. Considering The Innocence Project fights valiantly to rid injustice in the world, the release of the truly innocent only helps refine our prison systems.
While Carole Baskin has not been named a suspect or a person of interest in the case of her husband's disappearance, many fans speculate she may be responsible. These stories offer the other side of those presumed guilty.