Thinking of Leaving Spotify? Here Are Some Alternatives and How to Transfer Your Music
Joe Rogan's recent comments about COVID-19 and vaccinations have musicians and listeners up in arms. Here's how to cancel your Spotify account and choose a new music streaming platform.
Spotify may lead the world in music streaming, but its reputation took a hit in recent weeks due to Joe Rogan's comments on vaccination and his history of insensitive comments. Now, with artists like Neil Young and Joni Mitchell removing their music from the platform, subscribers are following suit with their money. 
Spotify and 'The Joe Rogan Experience'
Rogan is no stranger to controversy. The comedian, fight commentator, and Fear Factor host has been in hot water for years due to his penchant for making questionable statements, racist remarks, and platforming controversial figures. However, with the pandemic still raging and Rogan's continued push of pseudo-science, some people had enough. 
"I am doing this because Spotify is spreading fake information about vaccines — potentially causing death to those who believe the disinformation being spread by them," Young said in a deleted statement published by Rolling Stone. "Please act on this immediately today and keep me informed of the time schedule. I want you to let Spotify know immediately TODAY that I want all my music off their platform … They can have Rogan or Young. Not both."
Mitchell followed suit — as did several podcasters and content creators. However, Spotify reportedly spent over $200 million to bring Rogan over from his home at YouTube. However, many noted that his controversial statements long predated the acquisition. Either way, for those who want to keep streaming their favorite music, Spotify isn't the only place to do so. 
How do I quit Spotify?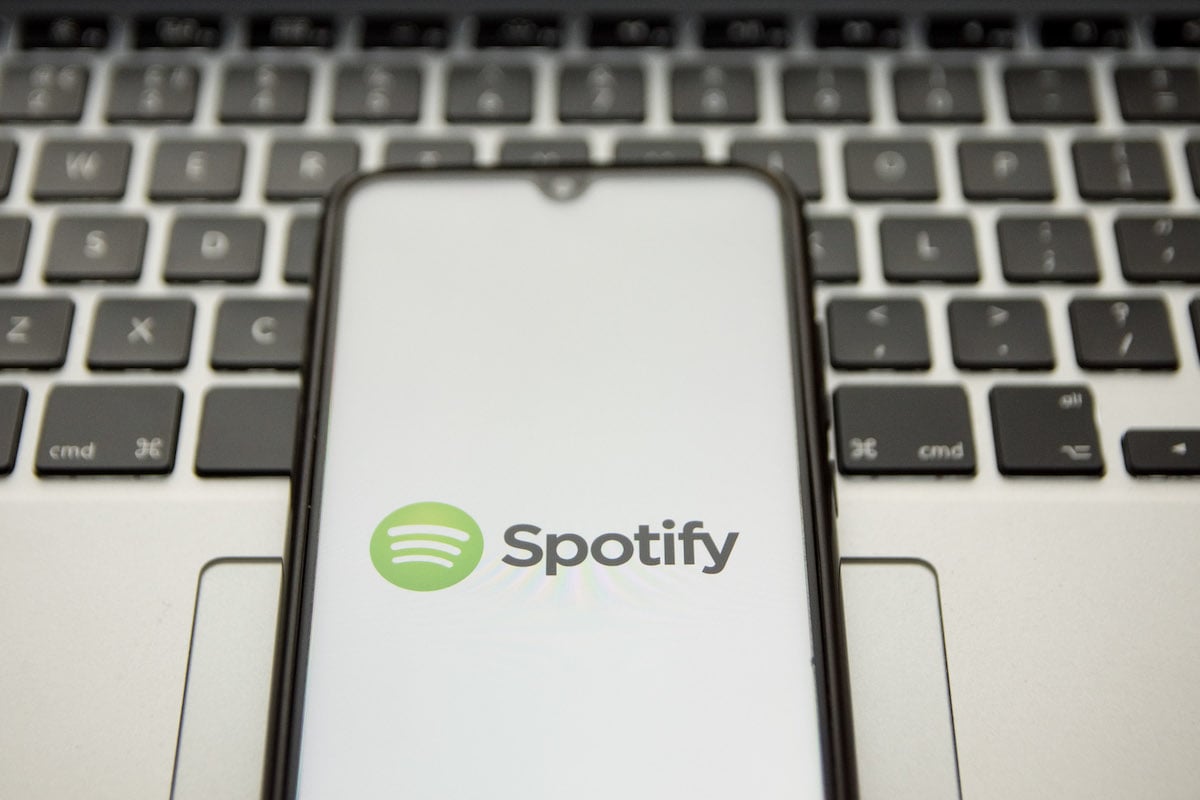 Spotify was an early adopter of the streaming model that is now the industry norm. They are still one of the only places to stream music for free, and their paid plan offers an ad-free experience with exclusive podcast content, too.
Those who want a hassle-free way to stop supporting Spotify might be frustrated to know that they need to use a desktop browser to do so. According to CNBC, this is due to Apple and Google's app store rules and Spotify's attempt to save money. 
However, those who want to do so can go to their Spotify account page, click change plan, and scroll to the bottom toward the cancel option. This effectively cancels all paid content. However, anyone who wants to delete their account entirely must go to the Spotify support page and speak to a chatbot or send the company an email with their request to do so.
What other music streaming options are there? 
The Verge notes that several other big-name companies offer similar streaming services. Amazon Music offers free playlists and audio stations but several paid plans for different needs. These range from student-friendly budget plans to the all-encompassing Amazon Music Unlimited. 
Apple Music has a $9.99 music plan and a $14.99 plan with spatial audio and high-quality sound. Those who want music without the thrills can use Apple Music Voice for just $4.99. Those with other services should also note that Apple offers bundle plans that save them money across the board. 
Bandcamp might not have the popular music as competitors, but it's a great place to look for new music from indie artists who get a hefty chunk of every sale. It's not a subscription service like the rest, but music fans will like it, nonetheless. 
Pandora's free plan remains a favorite among music fans who prefer playlists to albums, and with several options for every budget, music fans can curate it to their taste. 
From YouTube music's extensive catalog to Jay-Z's more refined Tidal, the streaming world is filled with friendly options. Each comes with its pros and cons, but Spotify doesn't have a monopoly. The Rogan saga will likely continue as long as he is on the platform. Luckily, those who want to move on from his service, Apple, Amazon, and several other options exist.