This 1 Black Bachelor Nation Alum Called Out the Franchise on It's Lack of Racial Diversity 6 Years Ago, But Nothing Changed
Bachelor Nation is in an uproar over the lack of racial diversity within the franchise. Many past leads, contestants, and fans are begging to see a Black Bachelor. However, it turns out this is nothing new. 
Six years ago, Bachelor Nation had a perfect Black Bachelor lined up, but the franchise went with a white man instead, as they have ever since. Most recently it was Peter Weber over Mike Johnson, but that was far from teh first time it has hapepened. Let's take a look at what one Black Bachelor Nation alum has to say now — and what he said six years ago.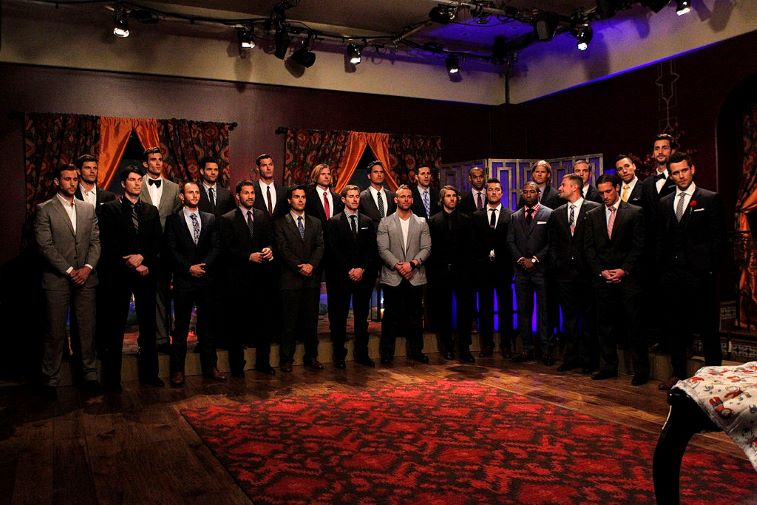 Bachelor Diversity started a petition for anti-racism in the Bachelor community
On June 8, 2020, a new social media account appeared, Bachelor Diversity. They began a petition for change that is at 50,000 signatures and counting. 
"ABC and Warner Bros. have been producing Bachelor content for 18 years," the mission reads. During that time, they've cast 40 season leads, yet only one Black lead. This is unacceptable. As creators of one of the most popular and influential franchises on television, ABC and Warner Bros. have an opportunity and, more so, a responsibility, to feature Black, Indigenous, People of Color ("BIPOC") relationships, families, and storylines.
Many individuals in the Bachelor community signed the petition so far, including Ben Higgins, Tyler Cameron, Laura Burham, Seinne Fleming, Alayah Benavidez, JoJo Fletcher, Nick Vial, Rachel Lindsay, and Chris Watson. However, it is only getting started. 
The petition begs for a black lead for The Bachelor Season 25, at least 35% BIPOC contestants, equitable screen time, and more Black employees. They also want to see ABC issue a public statement apologizing for "enabling systemic racism within the franchise. 
Six years ago, Marquel Martin wrote a letter to the franchise and the world
Marquel Martin was on The Bachelorette Season 10 with Andi Dorfman. He was only one of two Black men on the show when it aired in 2014. Martin went home during week five, while Ron Worrell left during week three due to a family emergency. 
After the season, fans begged for Martin to be the next Bachelor, even creating a hashtag — #MarquelforBachelor. However, Chris Soules was chosen as The Bachelor for season 19. Then, Nick Viall was selected for season 21. Both men were from Andi's season as well.
"It saddens me to see that you guys seem to be silent on the current state of our nation and the outcry of equality from my people (African Americans)!" Martin wrote on Instagram. "I am a proud black man, and as a black man who was once a cast member on your show, I take offense to your silence as a franchise."
He shared the letter he wrote six years ago explaining that he was not chosen to be the next bachelor because of his color.
Many news outlets reported on the lack of diversity at the time, but nothing changed
"There have been 18 seasons of The Bachelor and 10 of The Bachelorette, and not one of the stars has been a person of color," Time pointed out in 2014.
That sounds oddly familiar to the petition circulating now. Only, the franchise is up to 40 seasons with only one Black lead, ever.
"The franchise has a very obvious race issue," HuffPost reported back in 2014. "The shows have come under fire in recent years for not only ignoring the complexities of race but never having a person of color in the title role."
Since Martin's time on The Bachelorette, a Black woman was chosen as the lead — Rachel Lindsay — but never a Black man. Bachelor Nation is hoping the time for change is now.