This 1 Business Deal Could Be the Permanent End to Prince Harry's Relationship With Prince William
Prince Harry and Prince William haven't been on the best terms for a while, but this latest thing could mean the end of their relationship for good.
Prince Harry and Meghan, Duchess of Sussex have been branching out and finding new ways to make money. But unfortunately, their latest venture might be the final straw that ruins Prince Harry's relationship with his brother Prince William.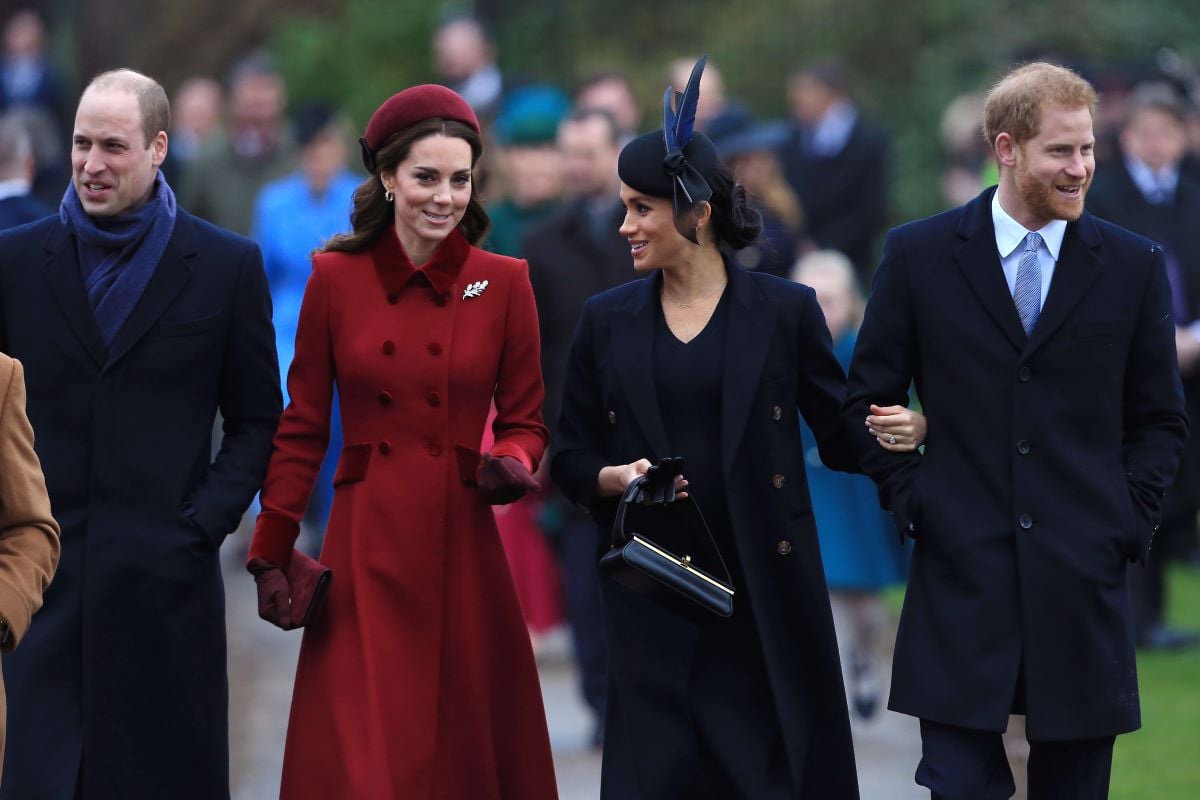 Prince Harry and Prince William's issues
Fans of the royal family have been able to tell that there has been tension between Harry and William for a while. Now, Finding Freedom: Harry and Meghan and the Making of a Modern Royal Family has finally revealed what the beginning of those issues was.
When Harry first began dating Meghan, William urged him to slow down and make sure he wasn't "blinded by lust" according to the book.
"'Don't feel you need to rush this,' William told Harry, according to sources. 'Take as much time as you need to get to know this girl,'" the book reads.
While Harry was dating Meghan, the frequency of his visits to Prince George dropped drastically and it even created tension between Harry and Catherine, Duchess of Cambridge.
"Though it was not necessarily her responsibility, Kate did little to bridge the divide," the book claims. "She was fiercely loyal to her husband and his family."
The rift between the brothers was further depicted in the documentary Harry & Meghan: An African Journey.
"Inevitably stuff happens," Harry admitted. "But we're brothers, we'll always be brothers. We're certainly on different paths at the moment. I'll always be there for him and as I know, he'll always be there for me. We don't see each other as much as we used to because we're so busy but I love him dearly."
Harry and Meghan stepping down from their positions as working royals earlier this year certainly didn't do anything to help mend the rift between the brothers, nor did Harry moving to the U.S. All of these issues compounded has left the brothers' relationship in a very precarious position.
Meghan and Harry's Netflix deal may be the end of Harry and William's relationship
Prince Harry and Meghan recently inked a multi-million dollar deal with Netflix to produce a number of films and shows. A documentary about Princess Diana may be one of the projects in the works.
"The Sussexes are discussing making a feature documentary on Princess Diana's family history and heritage," a source told Mirror. "It is early stages but it is looking like it could happen.
"It will work as a tribute to Diana and build on all the incredible charity work she has done. Netflix would also love to make a documentary about Diana and it is something they have been pushing for."
While Harry would be well within his rights to produce a documentary to honor his late mother, insiders worry that if he does so without telling William, it could be the end of their relationship.
 "William and Harry have a difficult relationship and they haven't spoken for three months," the insider said. "These plans could further antagonise their fallout. If it does happen William will be the first to know."
Neither Harry or Meghan has mentioned the potential documentary.