This 1 Keanu Reeves Quote Perfectly Sums Up How Humble He Is
The internet really loves Keanu Reeves. He has been a star in Hollywood for three decades now, but his behavior often reflects that of an ordinary guy next door, which makes him endearing to many people. In fact, his humility can be perfectly summed up with one quote he said a couple of years ago.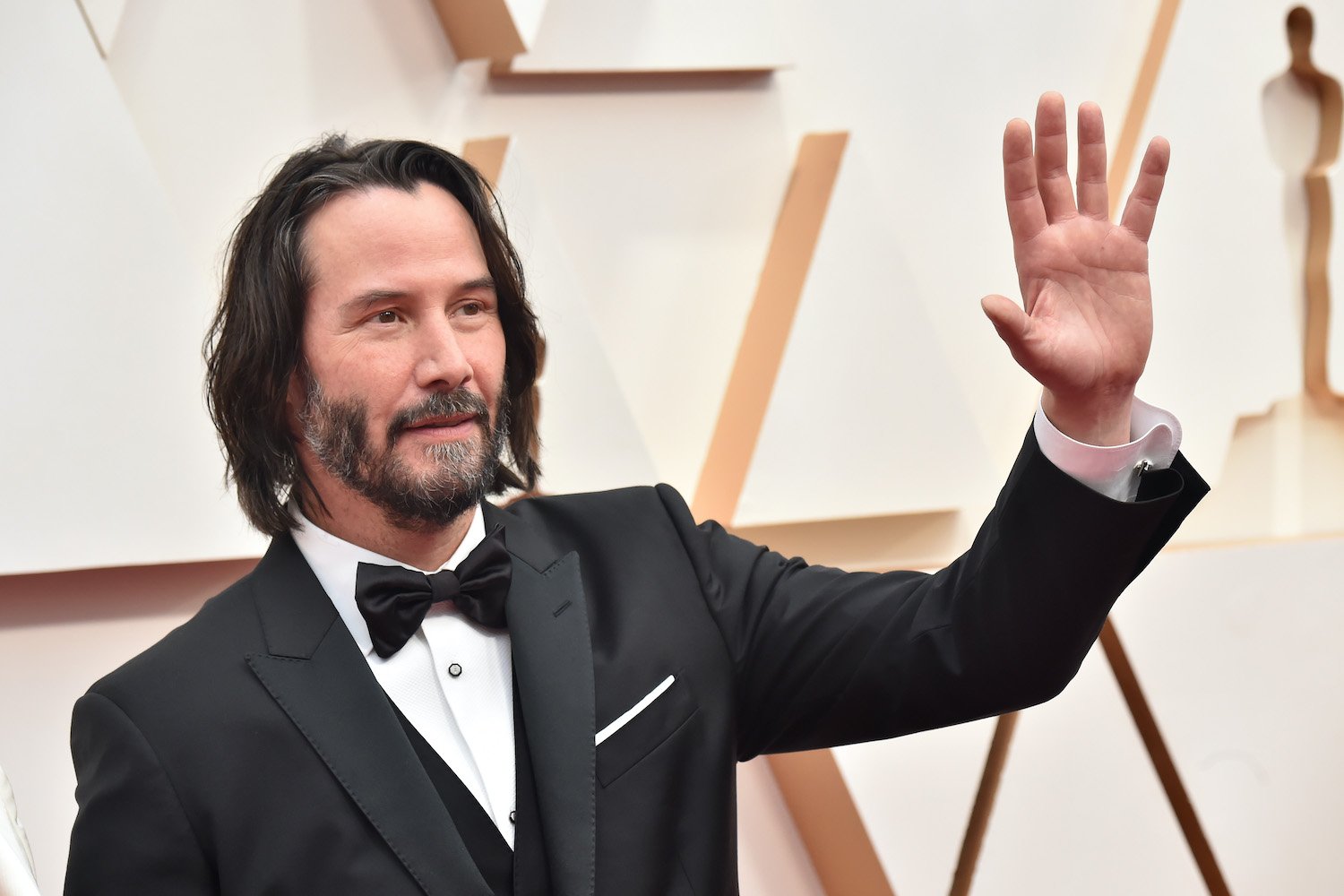 Keanu Reeves is known by fans as one of the nicest actors in Hollywood
Reeves has found a lot of love and support on the internet in recent years. Thanks to various stories of him being kind and generous, he has earned a reputation for being one of the nicest celebrities around.
For example, fellow actor Octavia Spencer once shared a story of how Reeves helped her when she was stranded on the side of a road. According to Hollywood, she recalled, "No one would help me because my car was so dirty – I had been parking my car underneath a tree so birds were just having a field day all over my car and I never washed. It wasn't until Keanu Reeves came by. He was on a motorcycle, wearing his motorcycle helmet and sunglasses and I didn't recognise it was him when he pulled over. And he was like, 'Hey, do you need some help?'"
Spencer became very grateful for Reeves, and she has since tried to always attend opening-day premieres of his films.
Meanwhile, Next Shark once made a list of all the heartwarming anecdotes internet users have shared about Reeves, including how nice he is to the cast and crew on movie sets and how he is often willing to help random strangers he does not know.
Keanu Reeves once said something that shows just how humble he is
At the heart of these stories about Reeves is his humility. Celebrities have a reputation for thinking they are above everybody else, but Reeves seems to have shown time and time again that he considers himself just like many average folks.
He once perfectly showed just how humble he is during a press conference in 2019 for his film John Wick: Chapter 3 – Parabellum. According to the Jakarta Post, when he was asked about the reports that he gave up his profits from The Matrix to help the production crew, Reeves did not hype up his charitable action. Instead, he went the opposite route.
"I'd rather people didn't know that," he said. "It was a private transaction. It was something I could afford to do, a worthwhile thing to do."
Keanu Reeves also has an inspiring approach to money
Perhaps Reeves' charitable givings are not that much of a shock to fans who have seen the way he approaches money.
For example, according to Medium, in a 2006 interview, he revealed that he puts more emphasis on other things in life than acquiring wealth.
"Money doesn't mean anything to me," Reeves said. "I've made a lot of money, but I want to enjoy life and not stress myself building my bank account. I give lots away and live simply, mostly out of a suitcase in hotels. We all know that good health is more important."