This 'Bachelor' Alum Says Matt James' Season Is 'Super Staged' and 'Hard to Watch'
Throughout the years, people have wondered just how much of The Bachelor is real and how much is staged. As time has gone on, production has been accused of editing scenes to make storylines appear a certain way or pushing contestants in ways to get drama. Now, one Bachelor alum is claiming Matt James' season is staged.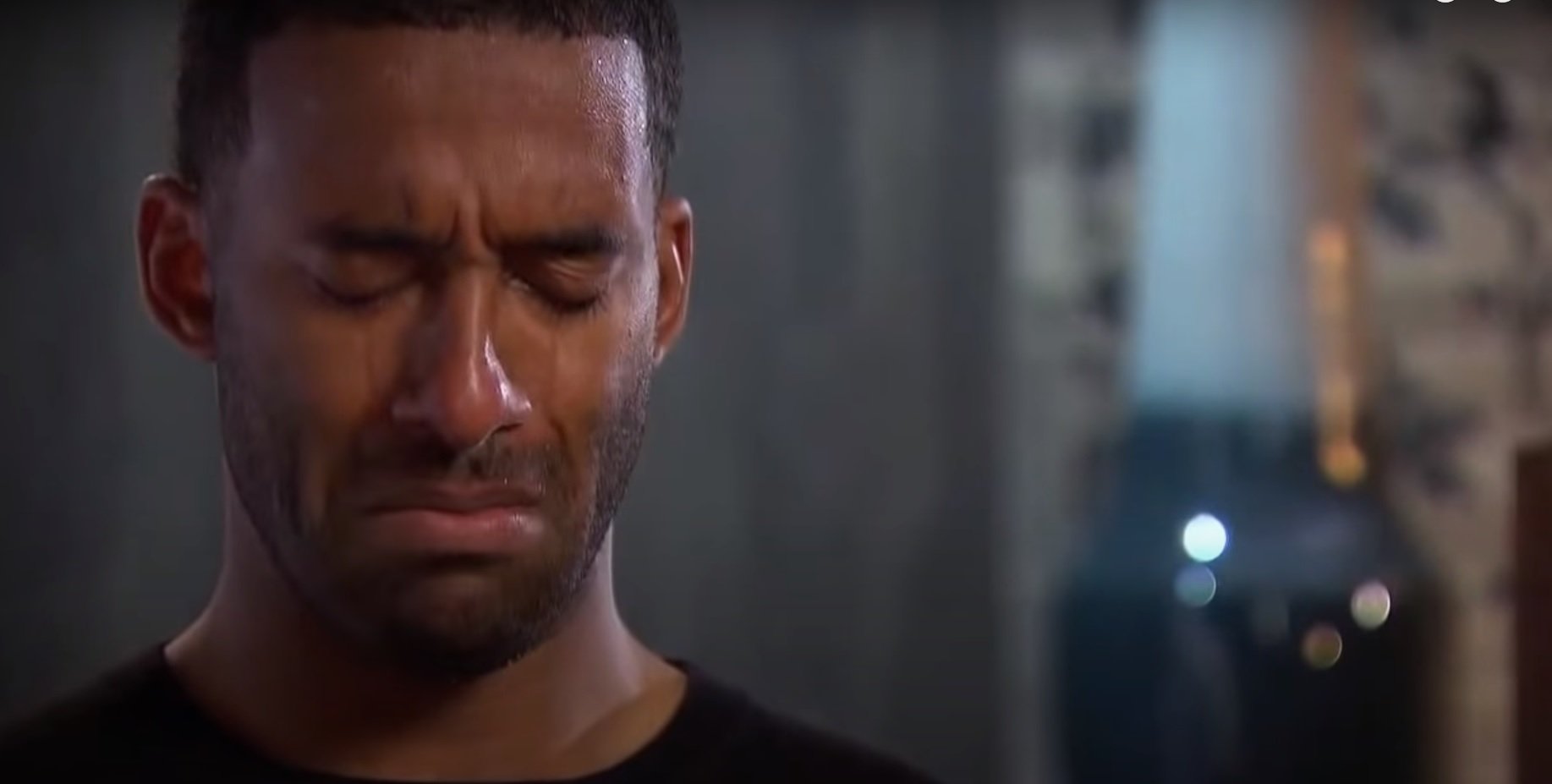 Matt's season was supposed to be historic
James has made history by becoming the first Black Bachelor. Before his season premiered, he credited former Bachelorette, Rachel Lindsay, with helping him get the role.
"When Rachel [Lindsay] speaks, we listen," James said on Good Morning America. "She has a very important voice in all this, being the first black woman, person of color to be a lead, and … this is hopefully the first of many black men to be in the position I'm at now.
"It's an honor. I'm just going to lean into myself and how my mom raised me, and hopefully when people invite me into their homes on Monday night… they see that diverse love stories are beautiful," he continued.
Unfortunately, James' season has been marred by more than just the normal catty drama that goes on inside the Bachelor mansion. Early on in the season, photos of contestant Rachael Kirkconnell at a plantation antebellum party began circulating. Kirkconnell failed to explain the photo for months. When host, Chris Harrison, stepped in to try to defend her, he only made things worse. The situation ultimately resulted in Harrison having to go on hiatus.
"To the Black community, to the BIPOC community: I am so sorry. My words were harmful," he said in an Instagram post announcing his short-term departure. "I am listening, and I truly apologize for my ignorance and any pain it caused you. I want to give my heartfelt thanks to the people from these communities who I've had enlightening conversations with over the past few days, and I am so grateful to those who have reached out to help me on my path to anti-racism."
Is Matt James' season fake?
Despite all of the drama that has gone on between the women, some people have found this season hard to get into. Jaclyn Swartz, who competed on Ben Flajnik's season of The Bachelor, thinks that could be because the season feels fake.
"I felt like everything was super staged," she told Us Weekly. "I think the producers did a good job of, you know, figuring out the date scenarios where they bring a concert to this hotel or bring an amusement park to this hotel."
For Swartz, even the drama feels made up.
"It felt like they were creating way too much drama among the ladies, as opposed to really focusing on, like, Matt being the Bachelor," she continued. "Now we're, you know, approaching hometowns and I feel like I don't know the girls at all."
One of this season's biggest surprises was when former Bachelor contestant Heather Martin showed up just a week before hometowns to compete for James' heart. But even that has been done before.
 "It's just the same outline," the Bachelor Pad star said. "It's just kinda hard to watch this — the same song and dance over and over again every season."