This 'Barefoot Contessa' Ina Garten Recipe Is Food Network's Top-Rated Recipe of All Time
Food Network has plenty of amazing recipes that will make your mouth water, but there is one plate that stands out above the rest. The network recently released its top-rated recipe of all time and the dish that won out might surprise you. So which recipe on the Food Network takes the crown as the best rated among users?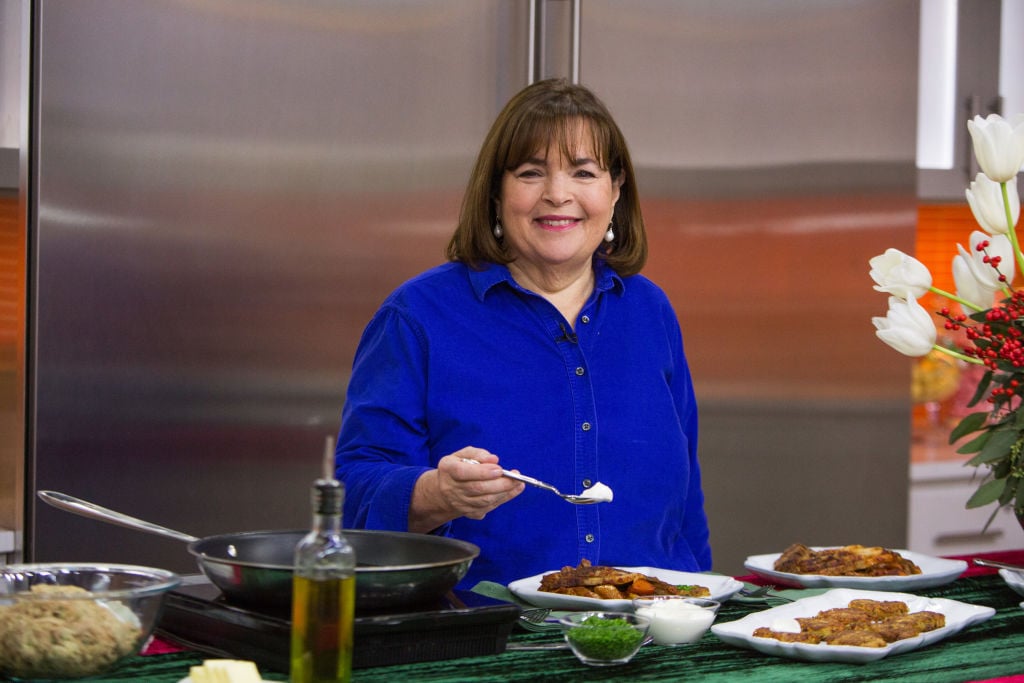 This recipe is Food Network's highest-rated of all time
At the top of the Food Network's best recipes is Ina Garten's mac and cheese. That's right, the Barefoot Contessa star's version of this household staple is the top-rated recipe of all time for the Food Network.
Garten no-doubt spent years perfecting the recipe, which is surprisingly easy to make. What really pulls the dish together is the addition of breadcrumbs as the topper and sliced tomatoes, though some people prefer to stick with the pure cheese.
While the dish certainly looks appetizing, reviewers agreed that it tastes just as good as it looks.
According to Food Network, one reviewer called the dish a mature version of mac and cheese that anybody can make. They also revealed that Garten's recipe is easy to replicate, making it a go-to meal whenever you need it.
"This mac and cheese is all grown-up. It was tasty, cheesy and easy to make. Have made it a few times in the last 2 months and it is a hit each time," the reviewer shared.
While you may be tempted to go with the box version of this classic dish, here's a quick rundown on how you can make Garten's famous dish at home.
Ina Garten's Mac and Cheese recipe
Unlike the mac and cheese that comes in a box, Ina Garten's recipe calls for more ingredients than just milk and butter.
For this recipe, you will need one pound of elbow macaroni, flour, Gruyere cheese, extra-sharp Cheddar, nutmeg, fresh tomatoes, and slices of white bread (crusts removed), which will be used as breadcrumbs.
You will also need some salt, vegetable oil, milk, butter, and pepper.
Start by heating up a large pot of water until it boils. Once it starts to boil add some oil and the macaroni. Cook between six to eight minutes and then drain.
At the same time, heat up the milk in a smaller pan, avoiding a boil. Melt butter in a different pot and add the flour. Continue cooking this mixture for two minutes.
Then add the heated milk and whisk until everything is mixed well. Turn the heat off once the mixture is thick and smooth.
Once that is done, add the two kinds of cheese along with salt, nutmeg, and some pepper.
When the macaroni is done add it to the mix and continue to stir. After everything is well mixed, pour it into a baking dish and top with fresh slices of tomato.
Toss the breadcrumbs and some of the butter and spread over the top of the macaroni. Bake the dish in the oven for around half an hour. Remove it once the top is brown or the sauce becomes bubbly.
Find the complete recipe here.
Other notable Food Network recipes
While Garten's mac and cheese came out on top, there are plenty of other great recipes on the Food Network's all-time list.
In second place was Alton Brown's "The Chewy" chocolate chip cookies. One reviewer called these tasty treats absolutely delicious and exactly what a chocolate chip cookie should taste like.
Following Brown's dessert was Tyler Florence's chicken enchiladas. This dish received hundreds of good reviews and tastes just as good as leftovers.
Rounding out the top four was another dessert from Giada de Laurentiis. These lemon ricotta cookies with a lemon glaze are easy to make and feature a light, lemon taste. They also have a cake-like consistency that is sure to please everyone in the house.
Food Network just launched an updated version of their app that lets subscribers cook along with their favorite stars like Ina Garten and watch episodes of The Barefoot Contessa OnDemand.