This 'Below Deck' Charter Guest Insists the Show Is Fake (and Which Crew Member He Shades)
This 'Below Deck' Charter Guest Insists The Show Is Staged (and Which Crew Member He Shades)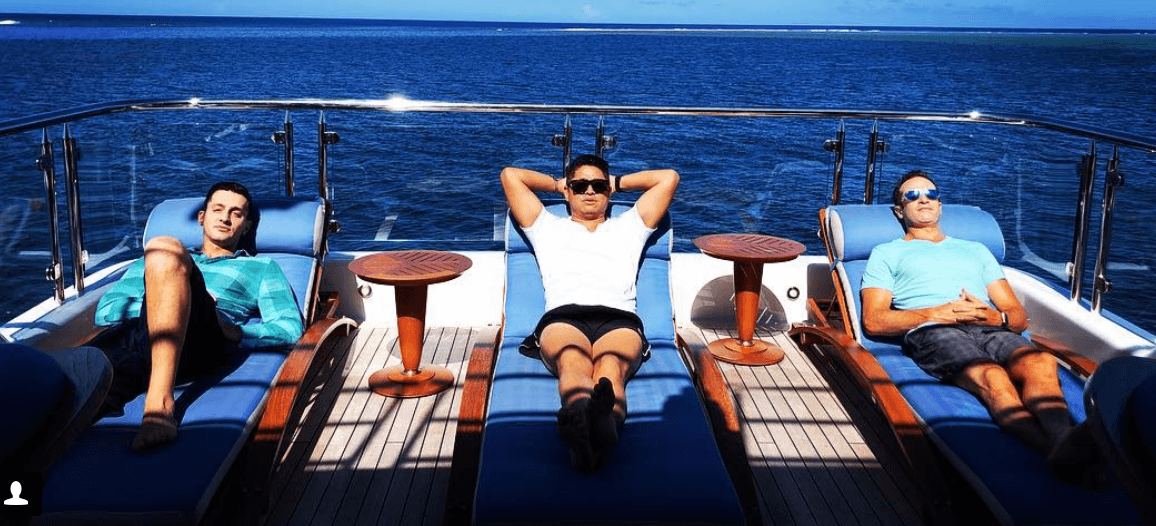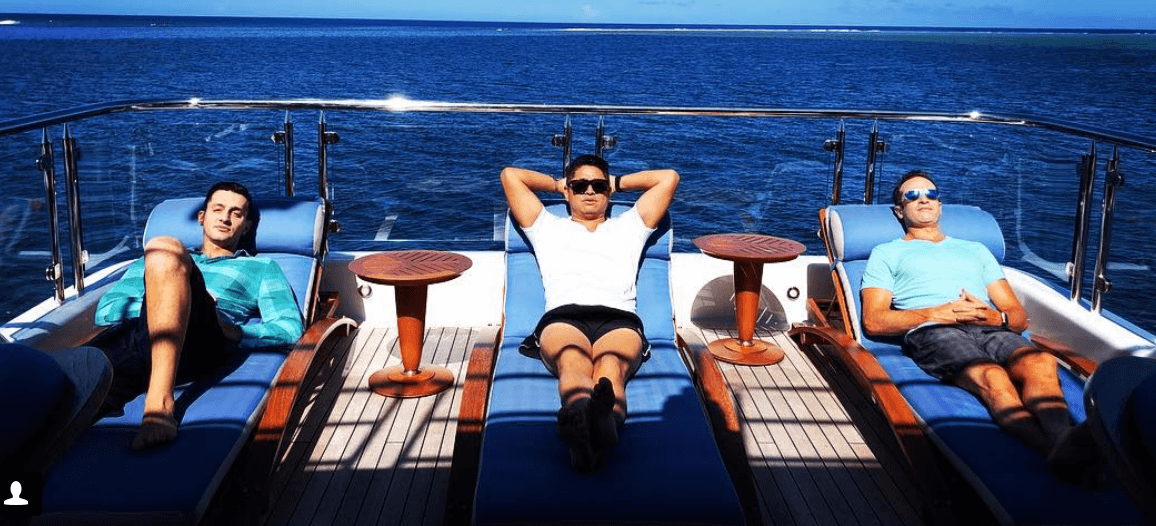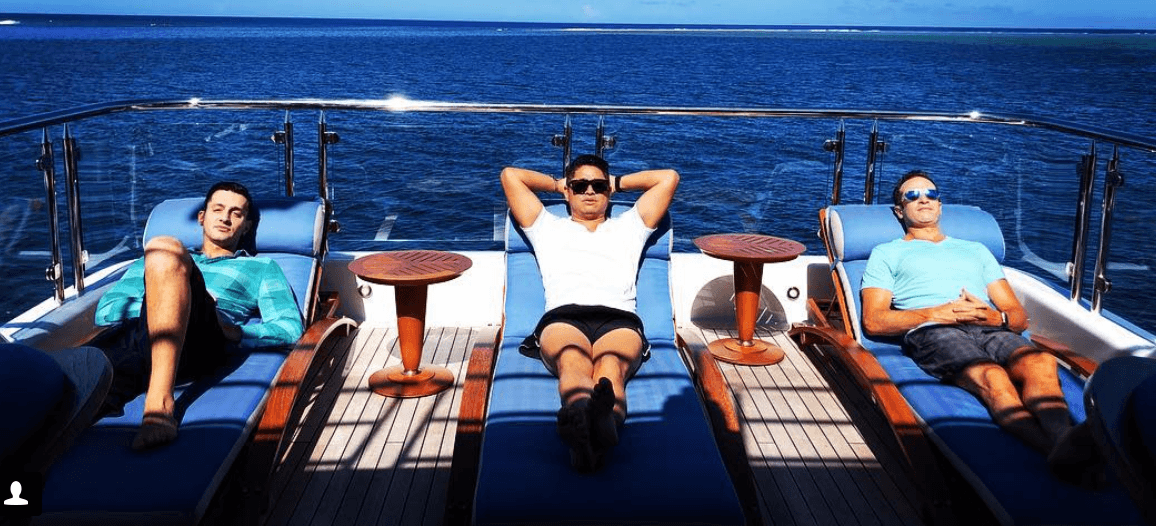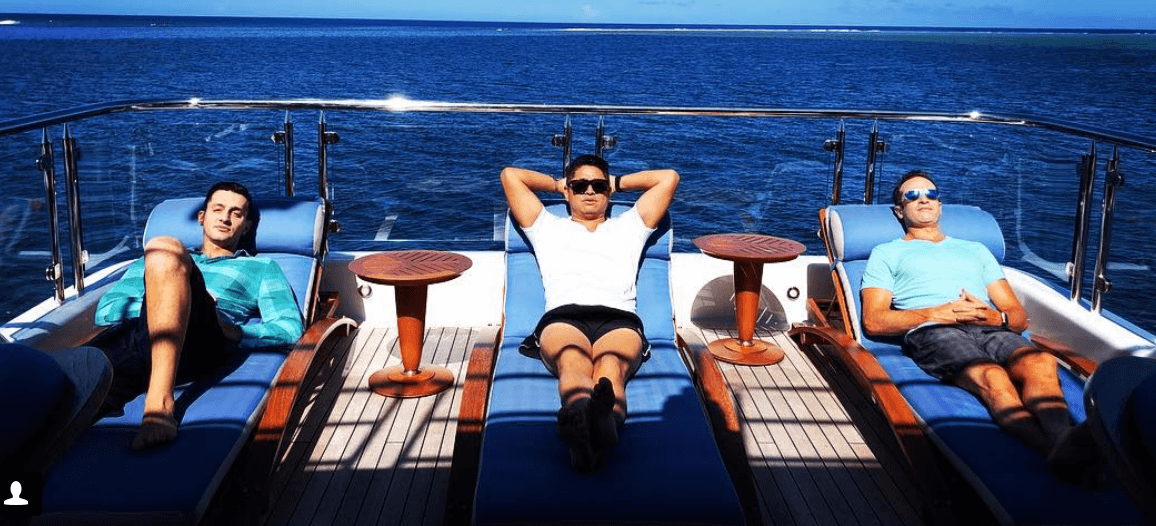 Reality shows like Below Deck walk a fine line between reality and fabricated drama for entertainment. While the question remains of whether the show is real or fake, some charter guests assert the show is about as real as it gets.
Two guests discussed their experiences being on the show. Linda Jones blogged about being on Below Deck. She and her friends were completely unaware of any drama occurring amongst the staff. Plus she had nothing but rave reviews. Recent guest Torrie Jasuwan said what viewers saw was accurate. And the staff was exceptional (with the exception of bosun Chandler Brooks).
However, another charter guest from Below Deck season six disagrees. Charles Michael Yim, Breathometer creator, says their trip was for both work and fun. But the crew shamed them when they worked. Plus fabricated drama because his group was too boring. So what does Yim say was made up? And which crew member did he slam?
Yim's group got shaded for this
In an Instagram post, Yim felt he needed to set the record straight about his appearance. "Interesting experience to say the least…. for the record we are all self made entrepreneurs who were using our phones for work as much as taking pictures and we were one of the nicest and well behaved groups on the show. Certain scenes were staged by crew so don't believe everything you see."
Yim adds he thinks because his group was "boring" the show tried to stir up some drama. Bravo "tried to cast me in a different light which comes at the risk of 'reality tv.'"
He says Below Deck made up "scenes" to create drama that didn't happen. Plus "they edited the footage to make it seem that we were on our phones all the time but that wasn't the case." When a follower suggests Yim sue Bravo for defamation, he revealed he and the other guests signed a waiver so they gave up their rights.
Yim claimed he went 'easy' on Chef Adrian Martin
https://www.instagram.com/p/Bpm1WmqgCNk/
He says the cruise was "pretty decent" but they went "easy" on Chef Adrian Martin. When a follower asked, "Why go easy on him if it wasn't up to par?! It just looked like everyone loved it!" To which Yim replied, "It was good, but we could have requested Michelin level cuisine, the scenery was already pretty amazing."
Martin happened upon Yim's post and replied, "Your requests consisted of coconut ice cream/ sorbet, ice cream cakes, fish and chips, fries and ramen pretty much what my five year old niece eats.. just saying."
But Yim shot back, "Uh what about the entire menu buddy… that was a part of my request as well. Not sure what your issue is, as we were polite guests the entire time and to you specifically. Applauded you for your work and talent as well as tipped accordingly. For the record, the curve ball comment was merely a joke. If I really wanted to be demanding I could have."
But what was fake?
According to Yim, he says the crew planted a used condom, pretended to listen in on sex and made it seem like they were phone obsessed. "If you look closely at the footage, my fiancé and I were merely cuddling in the Crow's nest, as for the condom Carolyn happened to have 'found it' and water 💦 was gushed all over it before to showed it to Ashton. This might be too much info but my fiancé and I don't use condoms. So where did it come from? As for social media, sure we took pics and videos. Not sure what's wrong with that."
A follower points out footage is footage and you can't make some stuff up. Yim claims, "Yeah but you can patch and splice footage and audio together to make a scene up completely from thin air and with added narration you couldn't even tell what's what. In this case narration was heavy."
And this is who he really couldn't stand
https://www.instagram.com/p/BplS3tdgyOb/
Yim was not a fan of second stew Josiah Carter or chief stew Kate Chastain. He says, "As for Kate and Josiah, I didn't say they didn't work hard, but were the ones to gossip after the show." And adds,  I loved most of the crew. Very accommodating and pleasant to be around. Except for Kate – she seemed to always be in a mood. Perhaps, she was angry having to serve guests that were half her age. Her demeanor was off even when we stepped foot on the yacht. There's now a podcast about it too."
He posted a picture with Kate and wrote, "I initially thought Queen Bee 🐝 but more like Devil in disguise #belowdeck Two faced for sure, pay back is a bitch 😆 people ask me if she's really a witch and I can confirm she actually is! Cranky, depressed and possibly bi-polar 🤯 and for the record @kate_chastain, my group and I are self-made, opposite of trust fund babies – we were working on our phones half the time as we're all busy entrepreneurs. The trip was a workcation for us. Don't assume what you don't know. Not cool of you to try and make sh*t up either. The rest of the crew were cool except for you. Really unfortunate as I usually get along with everyone. Rant over."
And says this cast member won't be returning
https://www.instagram.com/p/BplQ-7NAB4N/
Caroline appears to find a used condom on a nightstand during Yim's episode. One Instagram follower said planting a used condom is pretty wrong.  To which Yim says, "The network/producer doesn't have full control of what the crew does but I heard the one that 'found' it might not be coming back next season."
He again reiterates the rumor Caroline won't return next season too. "Yeah she's pretty nuts and has officially gone off the rail… heard she's not coming back next season so it's over for her anyway."
Check out The Cheat Sheet on Facebook!