This 'Below Deck' Crew Member Shares How to Survive Being On a Reality Show
This 'Below Deck' Crew Member Shares How to Survive Being On a Reality Show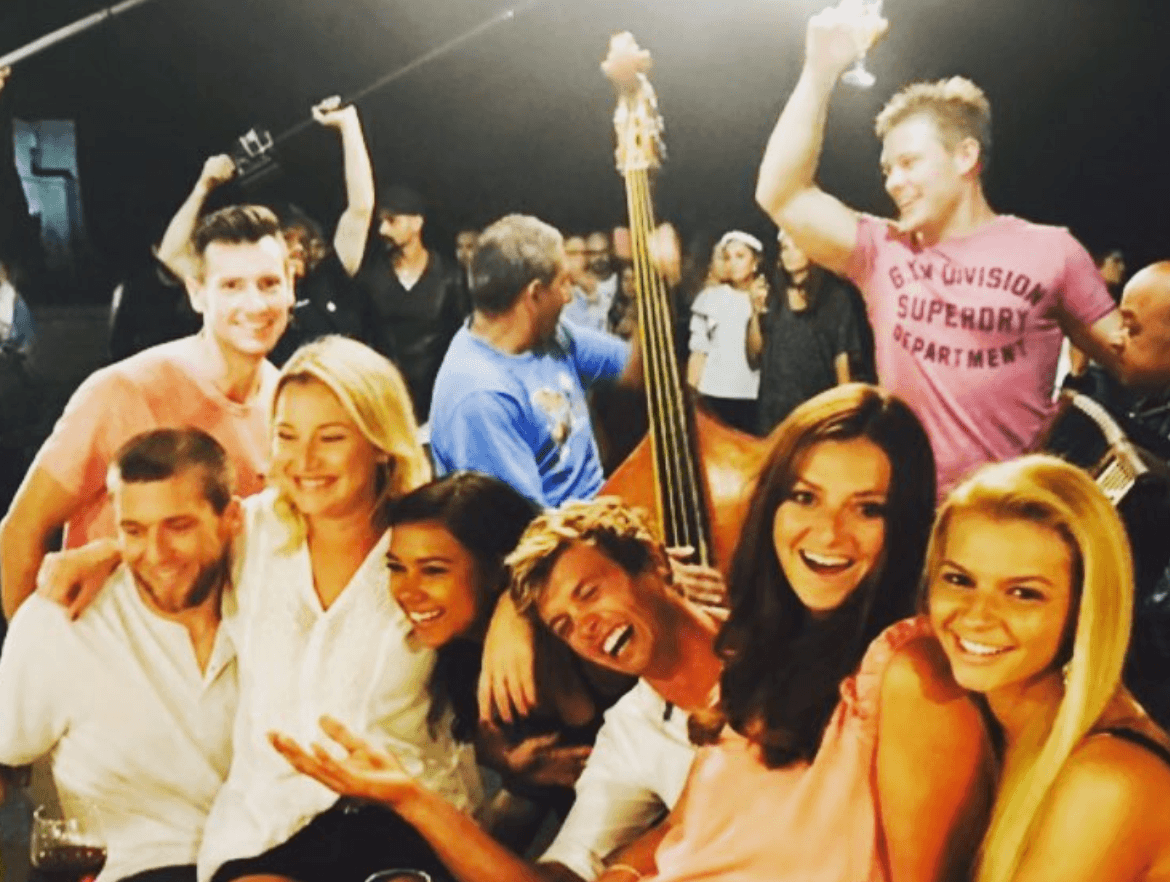 Being on a reality television show like Below Deck can be a fun adventure or an embarrassing experiment that negatively impacts your career. For instance, bosun Ross Inia from Below Deck spent the last few months building a professional image on the show, but a recent arrest threatens to publically dismantle his career. Also, former third stew Caroline Bedol left the show after making allegations of workplace harassment. However, since leaving the show, she's received considerable hate on social media. Being on the show may have also jeopardized her future in yachting.
Concerns about going on a reality television show are legitimate. When Conrad Empson from Below Deck Mediterranean told his friends and family he was going to appear on the show they were concerned. "For the people in yachting, I wouldn't say its frowned upon but it's definitely like 'ooh you don't want to go on that show,'" he said in an interview. "It's the end of your yachting career."
Empson followed up by saying, "It's the end of your yachting career if you act like a d**k on it." Or do something scandalous after the appearance. Which begs the question: Can your career survive a reality television show? Deck crew member, Colin Macy-O-Toole, featured on Below Deck Med seemed to make it out with his professional and personal life intact. He told The Cheat Sheet how he approached going on the show and getting out without bruises.
It started with his upbringing
Macy-O'Toole credits his family and upbringing to why he remains grounded. "I was raised in a town that resembles Pleasantville," he explains. "My whole family lives there. We are only a couple of blocks away from my grandparents, my aunt and uncle, and my cousins. I was even in the same Kindergarten class with half of my friends. With friends, I've never really had drama because we've all been close since we were five years old."  His parents, who were featured visiting him on the show, are happily married and remain a cohesive unit.
Also, when the charter season was over, he was ready to come home to his family and hometown of Sayville, Long Island. "I have a home base and my own apartment. I know a lot of people in yachting don't really have a home base and bounce around from boat to boat."
He also had pure intentions for going on the show. "I'm a ferry boat captain so the kind of work I do is very different than what they do on a yacht," he says. "I did the show to change my mindset and try something new in the maritime industry."
He's a boat captain too
Even though he's a ferry boat captain, the 31-year-old was a lower ranking deckhand on Below Deck Med. But unlike deckhand Rhylee Gerber, who is a fishing boat captain on Below Deck, Macy-O'Toole was under no illusion he needed to be in charge. "I understand rank," he remarks. "So I knew better than to talk back and act like I knew what I was doing because I didn't and I admit that."
Working on a yacht versus a ferry is an entirely different ballgame, Macy-O'Toole adds. "In my job, I go from point A to point B ten times a day. In yachting, you are serving food, you have to bring out water toys, know different knots, anchors. I don't deal with any of that stuff when I'm working with the ferry."
He said he was there to learn and understood that. While the deck team joked with him about being a ferry captain, everyone was incredibly helpful. "I was lucky because the crew took time out of their day to teach me something new and I was really appreciative of that. I learned quick and they made me look really good." He adds that Empson and Joao Franco were extremely helpful and patient. And deckhand Jamie Jason also provided him with significant guidance and instruction.
You aren't edited to 'look bad'
He said the show could not be further from being scripted. And that being edited to look a certain way really isn't a thing. "Everything was really true when I saw my season," he says. "When I watched the show later I didn't see any big scenes that were cut or removed. But unfortunately, some people looked bad or better than others. They [the producers] don't tell you to say anything. This is a real reality show. And the things that come out of your mouth, it's because of you."
And yes, some cast members and guests are horrified when the show airs. "Joao had the hardest time with it because of some of the things he said or ways he was acting on the boat," Macy-O'Toole says as Franco has become one of his closest friends. But watching the show became transformative for Franco. "He's a completely different person for the better. Once the show was on TV and he watched it for himself, he realized that yeah, maybe he was acting like a jerk." Franco has made significant changes as a result, Macy-O'Toole adds.
With regard to Franco's involvement with Inia's arrest, Macy-O'Toole offers this. "We didn't really talk about what happened but Joao is from Zimbabwe. He's told me some insane stories that if you get arrested in Zimbabwe and you give the police officer $100, they'll let you go. Unfortunately, though America is tougher with the law."
Advice for anyone interested in being on a reality show
Macy-O'Toole says to be yourself, which is what the production company told the crew at the beginning of the season. "The reason why the show is doing so well is that people are being true to themselves. You don't want people being fake to just get air time."
Also, if you are the dramatic or quite one, so be it. But you are hired for a reason. "If you wind up being the d**k of the show at least you were who you were," he says. Also, understand you might be ripped apart on social media too. Macy-O'Toole says Franco gets attacked on social media but approaches the hate as a learning and growing experience.
"A couple of the alums went private with their social media," Macy-O'Toole says. "Wes [Walton] deleted all his social media from two years ago. The crew members get excited about all the attention but once the show is over they are still getting judged. No matter what, if you post about wearing a green shirt, someone will say that green looks stupid on you. Unfortunately, that's the way it is."
Check out The Cheat Sheet on Facebook!