This 'Blue Bloods' Actor Admits She Never Gets to See Donnie Wahlberg
The cop show has a big cast of returning characters. However, they all have their place so many of the Blue Bloods cast members don't actually get to see each other.
One of the biggest stars is Donnie Wahlberg. One of the actors on the show admits she never actually gets to see him. Find out what she said and more.
Only certain actors get to appear in the family dinner scenes on 'Blue Bloods'
Every episode of Blue Bloods shows the Reagan family having dinner together. There are a select few actors who appear in those scenes because it's usually just family.
The seating has recently changed. Eddie (Vanessa Ray) joined the table when she got engaged to Jamie (Will Estes.) Linda (Amy Carlson) is no longer there because she was murdered. We also don't get to see Jack (Tony Terraciano) very much because he went to college.
This tradition was recently broken with Lenny Ross (Treat Williams) joining the family for dinner in the 200th episode. Lenny is kind of like family by now given he was Frank's (Tom Selleck) first partner on the job.
"It's the first family dinner where we've actually had a guest who's not a member of the family," Selleck said in a video. "So it's an interesting dynamic in this scene."
Donnie Wahlberg mostly has scenes with Marisa Ramirez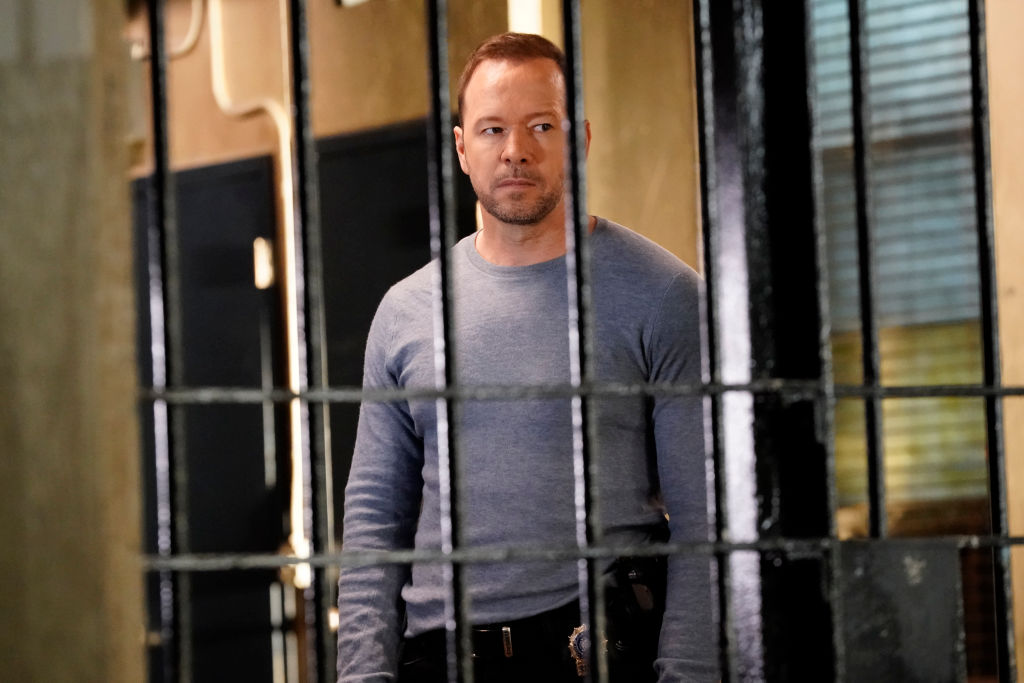 Danny (Donnie Wahlberg) is always seen at family dinner and he isn't afraid to give his opinion during those discussions. Outside of that, the audience mostly sees Danny as working as a detective with Maria Baez (Marisa Ramirez.)
The detectives are often seen solving cases together. Now that it has been about two years since Linda died, some fans are hoping he will find love again.
Some think Danny might fall in love with Maria since they are great work partners. Other fans think his relationship with Maggie (Callie Thorne) might lead to something more. There is one character that Danny never gets to talk to on the show.
Abigail Hawk said she never sees Wahlberg
The actress is always seen playing Abigail Baker, who works for Frank. It's probably not that surprising then that she doesn't normally cross paths with Wahlberg. However, she still gets asked about him all the time.
"Everybody's like, 'What's it like working with Donnie?' And I never [see] him," Hawk said according to PopCulture.com. "Like I see him during Christmas time when I deliver my chocolate chip cookies to him because he seems to like those."
She had nothing but good things to say about Selleck. "I have absolutely adore Tom and I'm exceedingly grateful for him. He has really been a huge champion of mine," said Hawk. "I appreciate the fact that he recognized that I had a lot I want to say in the industry and he's a huge advocate for women."
The actress then added, "I have a seat at the table with him, if that makes sense. Even though I'm much younger than him, much greener in every sense of the word, he never makes me feel less than… We talk on the same level. We have wonderful discussions."
Maybe one day Abigail will go to family dinner too. Until then, there is a slim chance the characters will meet.