This 'Blue Bloods' Actor is Unrecognizable in 'The Young and the Restless'
Tom Selleck has been a private investigator, a police captain, and he was almost an eminent archaeologist. One could be forgiven for thinking he was in Titanic, for a couple of reasons. Selleck somewhat resembles Eric Braeden, who starred as John Jacob Astor in the movie, and Selleck spent some time in Braeden's show, The Young and the Restless.
Many actors, such as Mark Hamill and Julianne Moore, get their start on soaps, and Selleck is another one of these. Many long-running soaps have washed away in recent years, but The Young and the Restless is still hanging in there – just like Selleck. 
The Young and the Restless hangs around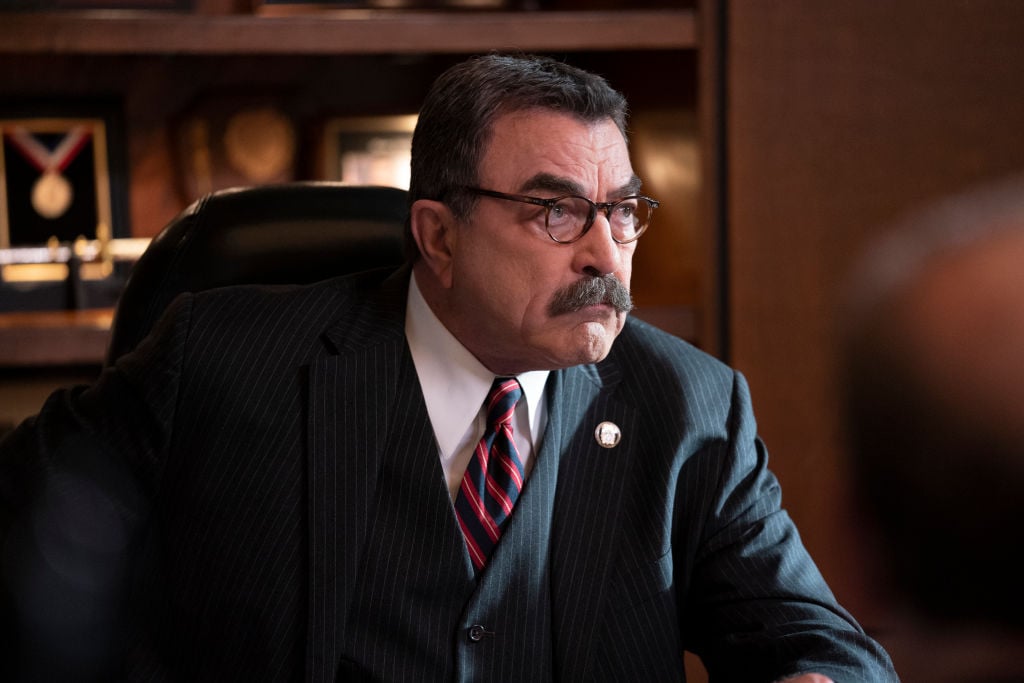 The Young and the Restless is actually one of the younger soap operas, relatively speaking, Although it has been on the air for an impressive 47 years, many other programs have run longer, including Guiding Light, which got its start as a radio drama before running on TV for 57 years, from 1952 to 2009. The longest-running daytime soap that is still in production is General Hospital, which has been on the air since 1963.
That said, among the soaps that are currently in production, The Young and the Restless, is the third-longest running, with the only show besting it being Days of Our Lives. Selleck appeared on The Young and the Restless early in its run, from 1974 to 1975 playing a character named Jed Andrews.
Details of Selleck's part are hard to find, but the show keeps chugging along, probably due in small part to its iconic theme music. For the record, Braeden is still on the show, too, having played Victor Newman since 1980.
What else Tom Selleck did in his early years
Tom Selleck is almost as famous for the role he didn't take as the roles he did. At about the time Eric Braeden made his way onto The Young and the Restless, Selleck was strongly considered for the part of Indiana Jones in Raiders of the Lost Ark, but he passed on the role due to his commitment to a detective show he was about to start called Magnum PI. As he put it, everything worked out as it should have.
"Look, I made a deal with Magnum and it was the best thing that ever happened to me. I'm proud that I lived up to my contract, and some people said, 'You've got to get into a car and drive into a brick wall and get injured and get out of Magnum and do this [Raiders].' I said 'I gotta look my mom and dad in the eye, and we don't do that,' so I did Magnum…that's not so bad is it?" he told the BUILD series.
Selleck has worked steadily since then, predominantly in television although his notable film credits include Three Men and a Baby and In & Out. He got the part of NYPD commissioner and family patriarch Frank Reagan in 2010, so Blue Bloods has been on the air longer than the show that made Selleck famous, Magnum PI. 
What's next for Frank Reagan/Tom Selleck?
Selleck's character has gone through some intense ordeals lately on Blue Bloods. In one recent episode, a widow blamed him for her husband's recent suicide on the job. He has also been investigating an accusation of police brutality made by an undercover cop. 
In an interview with Parade, Selleck said of Blue Bloods, "We deal with issues in the sense that they're real issues. Often we deal with such real police issues that, by coincidence, by the time that show comes together—is planned, written, acted and then put together—it's in the headlines. But, if you realize that it took about four months to get there, you realize that isn't our goal. What we try very hard not to do is simply rip them from the headlines."