This 'Brady Bunch' Alum Wants to Be on 'Dancing With the Stars': 'I've Been Asking Since Season 2'
'Dancing With the Stars' hasn't had this former 'Brady Bunch' star compete despite numerous requests.
The Brady Bunch catapulted the cast of Robert Reed (Mike Brady), Florence Henderson (Carol Brady), Barry Williams (Greg Brady), Maureen McCormick (Marcia Brady), Christopher Knight (Peter Brady), Eve Plumb (Jan Brady), Mike Lookinland (Bobby Brady), and Susan Olsen (Cindy Brady) into television history. The six actors who played the Brady kids often make guest appearances thanks to their sitcom fame.
Henderson and McCormick each tried their luck on the reality competition show Dancing With the Stars. Another member of The Brady Bunch cast has continually requested to vie for the famous Mirror Ball trophy, but has yet to get an invite.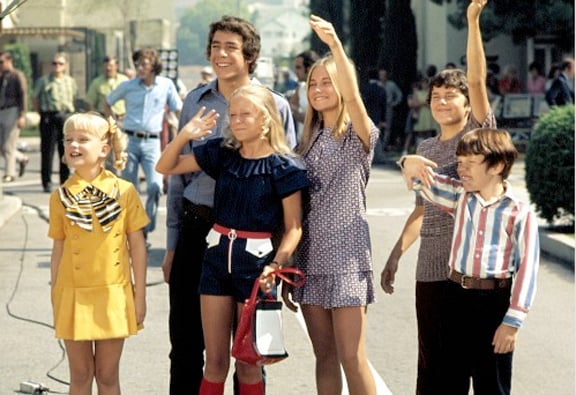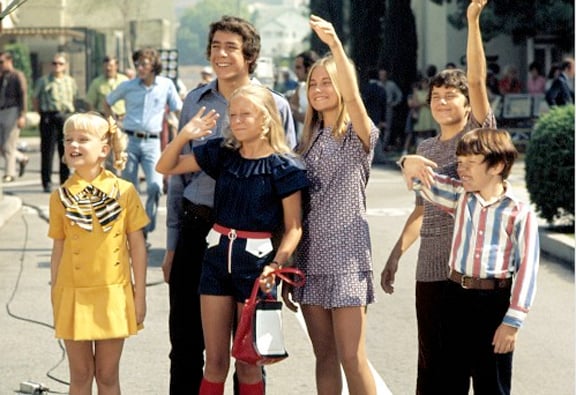 No sailing on 'The Love Boat' for Barry Williams
In November 2019, Brady Bunch alum hosted the "Classic TV Stars Cruise" and set sail with other vintage sitcom personalities including Dawn Wells from Gilligan's Island and Jimmie Walker from Good Times.
The event brought up a question for Williams on why he never appeared on the iconic 70s show The Love Boat, even though several of his co-stars at the time had a turn on the popular ABC series.
"I just don't know what the story is!" Williams told MeTV in 2019. "But I'm clear that somebody there had it in for me. I don't know what it is. I just speculated, maybe I offended someone, somewhere – I don't know!"
Williams had a theory that his exclusion may have had something to do with the show's creator.
"I've done a lot of TV," he shared. "I didn't do Fantasy Island either. Those are both Aaron Spelling shows. I don't know if there's a connection there."
Barry Williams wants in on 'DWTS'
While on the subject of the 70s throwback shows to which he hasn't been given an invitation, Williams speculated that whoever kept him off set may still be in power at a certain ABC reality show.
"That same person, by the way, must be working over at Dancing with the Stars," Williams joked, admitting he's been trying to get on the show "since the second season!"
The former sitcom star didn't hide his hopes to still don his dancing shoes. "Let's start a campaign," Williams suggested.
Florence Henderson and Maureen McCormick appeared in the 'DWTS' ballroom
Henderson competed on DWTS in 2010. Partnered with Corky Ballas, the Brady Bunch star was the fifth contestant to be eliminated. After Henderson died in November 2016, the show had a star inserted on the dance floor in her memory.
Before Henderson passed away, McCormick appeared on the reality show in 2016 during season 23. Her former TV mom cheered her on from the audience.
"You were fabulous," Henderson told McCormick after her dance with partner Artem Chigvintsev. "I'm so proud."
Henderson even made a cameo during a "Marcia"-themed routine and delivered the trademark line, "Marcia, Marcia, Marcia."
Though McCormick was eliminated in Week 7 of the competition, the Brady Bunch alum relished her time on the show.
"Honestly, I thought I'd be lucky if I survived a week," McCormick said on Good Morning America after her elimination. "But I just wanted to give it my all. And you know, it was so cool. There were moments in dancing with [Chigvintsev] that I felt like I was floating. … I feel so good."
Time will tell if Williams gets an invitation to the legendary DWTS ballroom.