This Celebrity Chef Says She Didn't Like Bobby Flay for This 1 Reason
Bobby Flay is good at what he does. He has many fans and critics alike. Which celebrity chef revealed she didn't like Flay at first?
When you're as good at your job as celebrity chef and restauranteur, Bobby Flay, you're bound to catch some heat. Not everyone's going to be a fan of the skills this man throws down. This is exactly what one chef revealed when the topic of Flay came about. Read on to find out who didn't vibe with the Beat Bobby Flay star.
Bobby Flay has a lot of fans and critics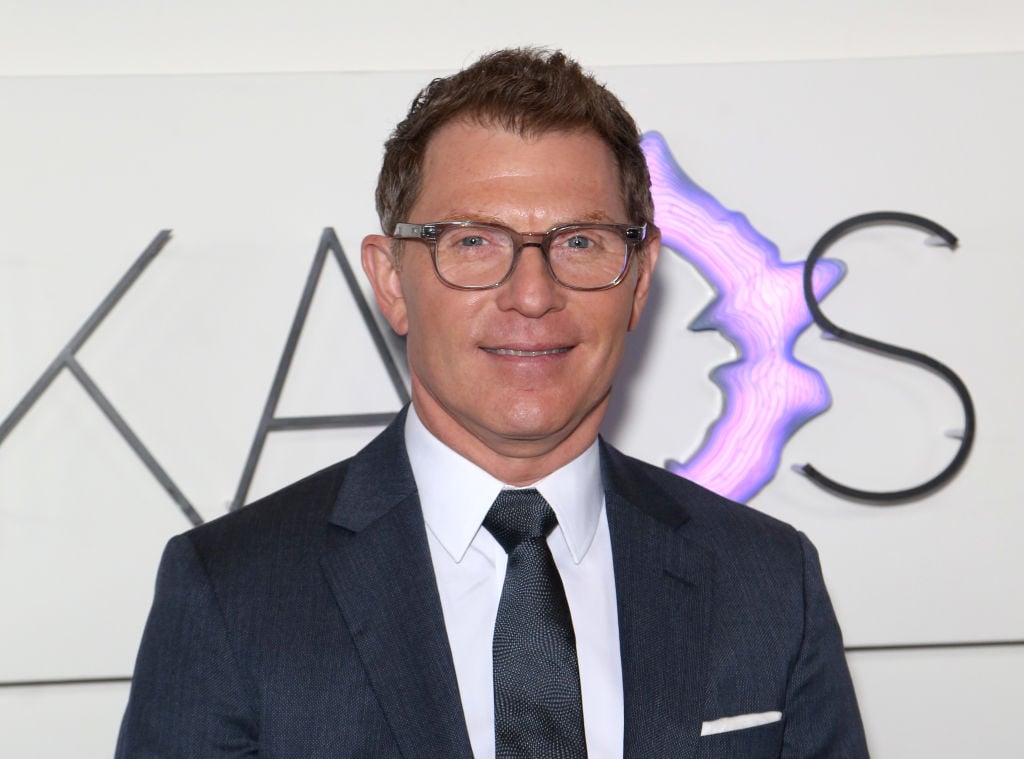 Rumors about Bobby Flay have circulated for years. Whether it's about his former crumbling marriage, employee gripes, or criticism in how Flay behaves behind the scenes, the chef likely knows some people aren't fans.
Like some celebrities, Flay's personality can be polarizing. People either love him or hate him, according to the various headlines about him. There's little wiggle room in between.
The chef, who'd already opened his restaurant Mesa Grill in 1991, got his start on Food Network in 1994. In the time since then, he's garnered a cult following, and also made a few enemies.
Which celebrity chef didn't like Flay?
Many know Iron Chef Alex Guarnaschelli from her many Food Network appearances. She's the executive chef of New York City's Butter, with an Instagram following of 651,000 devotees.
Guarnaschelli's talents are limitless. She began at the Michelin three-star restaurant Guy Savoy in Paris, followed by four years at a Butte Chaillot. Fast forward to 2012 when the accomplished chef made multiple appearances on the Food Network show, Chopped, which catapulted her into chef superstardom.
Guarnaschelli earned the title "ICAG" when she beat nine rival chefs to win The Next Iron Chef: Redemption. The acronym stands for Iron Chef Alex Guarnaschelli, and it's how everyone in the culinary biz knows her, including Flay, who's also an Iron Chef.
In a previous interview with People, Guarnaschelli admitted she wasn't impressed with Flay at first for one relatable reason.
"I used to watch Bobby Flay because he was on all the time. And I was like, 'I don't like that guy. That guy thinks he's so cool with his grill and spatula.'"
Her intimidation stems from her daytime show, Alex's Day Off, which Flay produced.
"He stood on the set with his mirrored sunglasses like a fire-breathing dragon," Guarnaschelli said. "I was terrified."
She explained that the longer she worked with Flay, he showed her how to do things on set, and the more comfortable she felt around him. He even advised her on what shoes to wear while on her feet all day.
"I know that sounds like a silly thing, but it's really important, and it's something I had to learn," she said. "If your shirt's pulling on you or you feel funny in your pants or your shoes are uncomfortable, it really affects your performance."
The two have become close friends over the years
Years later, all of those initial feelings of dislike are water under the bridge. Guarnaschelli eventually realized Flay isn't so bad.
"I couldn't have been more wrong," she said. "He's one of my closest friends now. I realized it was probably just jealousy. He's amazing!"
Now, you can periodically catch Flay and Guarnaschelli working alongside each other on any number of Food Network projects. Our favorite? When ICAG is a guest judge on Beat Bobby Flay and he loses against another chef.