Which Cast Member of Netflix's 'Cheer' Just Hit 1 Million Instagram Followers?
One of the cast members of 'Cheer' on Netflix has just achieved a sort of trophy only social media can provide: one million Instagram followers.
Netflix's new documentary series about the trials and tribulations of competitive cheerleading is a fan-obsessed show called Cheer. Throughout the series, we watch the cheerleading team at Navarro College, a junior college in small-town Texas, work their way to the 2019 National Cheerleaders Association National Championships in Daytona, Florida. Coached by the strict-but-motherly Monica Aldama, the young adults learn and grow a lot over the season. Some cheerleaders stood out in particular–amazing athletes like La'Darius Marshall, Jerry Harris, and Lexi Brumback. But one of the stars of Cheer has just achieved a sort of trophy only social media can provide: one million Instagram followers.
Cheer fans loved cast members Morgan, Lexi, and Jerry
Viewers of the Netflix series have showered their love on several Navarro College cheerleaders since the show aired. Many of the stars now have that little blue checkmark on Instagram and are racking up to influencer status.
La'Darius Marshall sits at just over 100,000, while Lexi Brumback has almost 300,000 followers, and Jerry Harris has 400,000. Morgan Simianer is well on her way, with over 500,000 followers. However, there's only one Cheer star who has reached the ultimate one million followers: Gabi Butler.
Gabi Butler is the cheerleader with the most Instagram followers from the Netflix show
Of course, as we see in Cheer, Butler started off with a high number of fans already. As a child, Butler posted YouTube videos about cheerleading and flexibility that made her quite a star among the cheerleading community. The Netflix documentary shows her taking photos with several tiny, adoring fans.
In a New Yorker article about Cheer titled "The Pathos of Cheer and the Wild Deceptions of Cheerleading," writer Jia Tolentino describes how people like Butler have revolutionized cheerleading with their use of social media:
Instagram has connected the cheerleading community in a new way—Gabi Butler, a principal character on Cheer and an early social-media cheer star, has more than eight hundred thousand followers—but the outside world still mostly thinks of cheerleading as sideline entertainment.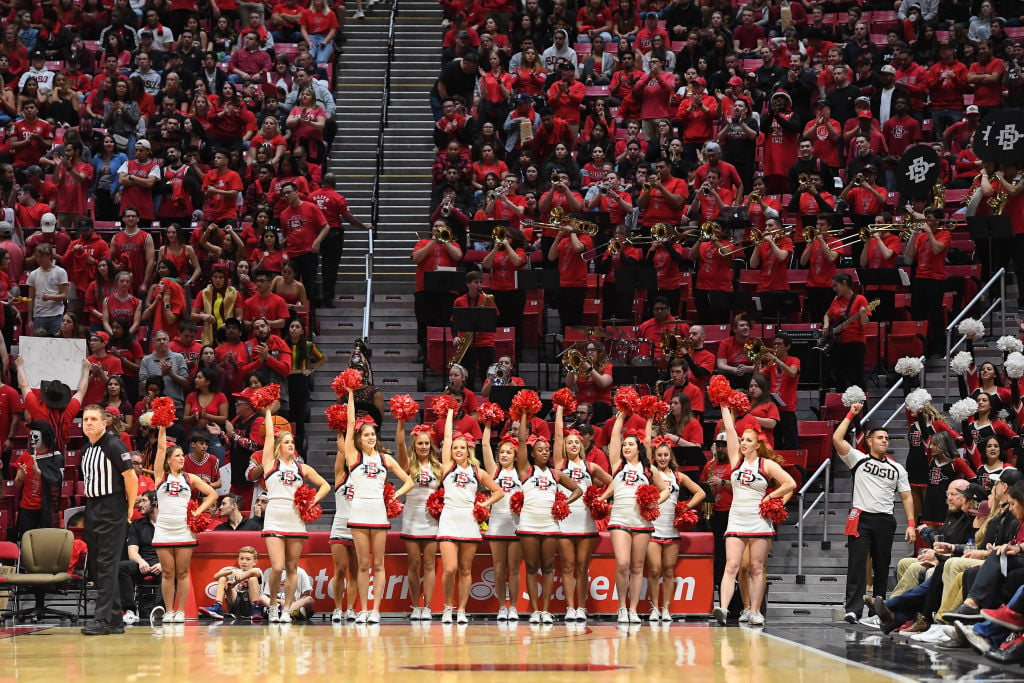 Of course, that follower count is already outdated; Butler has since achieved that sought-after "1M" on her Instagram page.
Cheer cast member Gabi Butler responds to the love on Instagram
Butler responded to the million-follower achievement put reposting some friends' congratulatory Instagram Stories.
Overall, she is thankful. It seems that Butler is overwhelmed by all the love and support as a result of Cheer. Earlier this year, she posted a long, grateful caption:
Never in a million years did I think I would end up being where I'm at in life right now. I would like to say thank you so so so much to everyone that has shown me and my team the absolute most love and support… all I can say is wow. I am truly blown away from the endless amount of messages you guys have been sending me.