This Co-Host From 'The View' Weighs in on Jillian Michael's Comments on Lizzo
Jillian Michaels' statements on Lizzo draws attention from this co-host on "The View."
Former Biggest Loser trainer Jillian Michaels caused a stir in the media and online with her comments on popular music star Lizzo. The diet and exercise guru recently doubled down on her statements, saying the focus is on health and not weight.
With Lizzo fans and social media followers weighing in on the controversy, some celebs are also putting in their two cents, including this co-host from The View.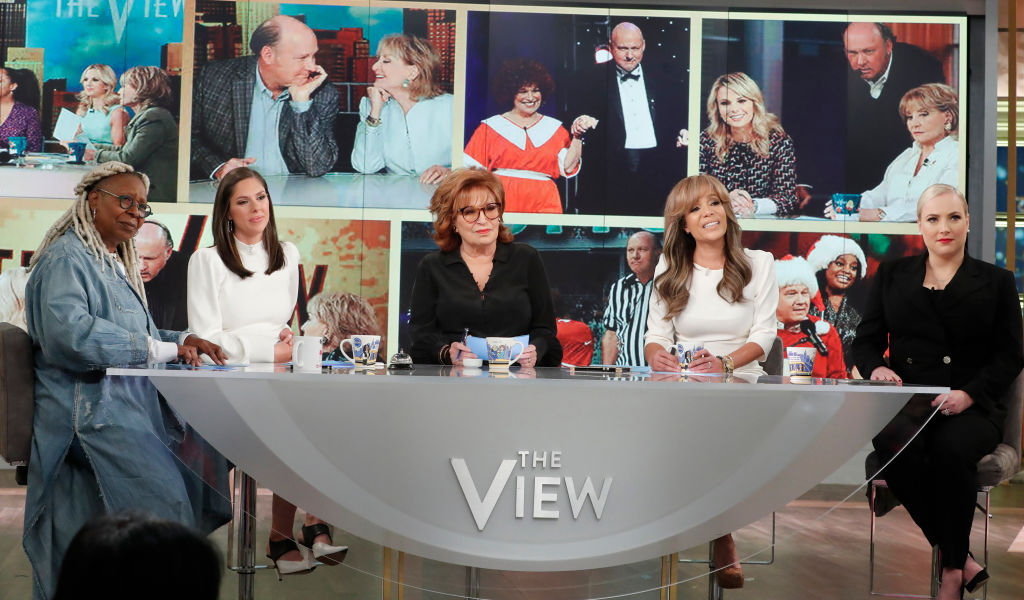 It started on Buzzfeed
Earlier this month, Michaels appeared on BuzzFeed News' Twitter morning show AM to DM. When asked by host Alex Berg about her comments on the danger of obesity being glamorized and referenced Lizzo as an example of someone "preaching self-acceptance," Michaels shared her concerns.  
"Why are we celebrating her body?" Michaels said. "Why does it matter? That's what I'm saying, Like why aren't we celebrating her music? 'Cause it isn't gonna be awesome if she gets diabetes. I'm just being honest. I love her music, my kid loves her music. But there's never a moment where I'm like, 'I'm so glad that she's overweight.'"
Michaels later took to social media to clarify her comments after receiving backlash for her opinion. "As I've stated repeatedly, we are all beautiful, worthy, and equally deserving," she tweeted. "I also feel strongly that we love ourselves enough to acknowledge there are serious health consequences that come with obesity – heart disease, diabetes, cancer to name only a few. I would never wish these for ANYONE and I would hope we prioritize our health because we LOVE ourselves and our bodies."
Whoopi weighs in
EGOT winner and moderator of The View Whoopi Goldberg is never one to shy away from speaking her mind. The Michaels-Lizzo controversy prompted the talk show host to voice her opinion, where Goldberg praised the singer for her self-acceptance.
"She is who she is … and if you don't get it, then you don't get it," Goldberg said on The View last week, according to USA Today. "I'm thrilled that she's a big-figured woman. I'm thrilled that she is and that she has no compunction about wearing whatever she wants to wear and she's comfortable. So I do celebrate her."
In her usual comic timing, co-host Joy Behar added, "Jillian Michaels is entitled to her opinion, but not everyone can be a skinny (expletive)."
Social media responses
After the ABC co-hosts covered the topic, viewers gave their own opinions on the subject. "Thin people get diabetes and have heart attacks, high cholesterol, high blood pressure etc!" one viewer wrote on Instagram. "I do know that obesity makes it more probable to suffer from these but that aren't limited to plus sized people. Jillian needs to mind her business. Worry about yourself!"
"Lizzo basically is affirming the fact that you can be beautiful no matter what size you are and just because you are not a Eurocentric standard size doesn't mean that you're not healthy," another posted. "I applaud Lizzo good job keep up the good work do you."
Yet some saw Michaels' point as well. "I don't think Jillian Michaels said anything offensive. She was just stating what could happen to your health when you gain to much weight," a View follower wrote. "People are too sensitive. She was just stating health facts. She wasn't putting Lizzo down." Another simply stated, "Jillian said nothing wrong."
While public opinion remains divided, it's clear that both Lizzo and Michaels know how to make headlines!