This 'SNL' Sketch Starring David Spade Was the Show's 'Most-Hated' Sketch of the '90s
Saturday Night Live viewers wrote on the internet that this SNL sketch featuring David Spade was the "most-hated" at the time in aired.
Series creator Lorne Michaels believed whole-heartedly in a particular mid-90s sketch starring actor/comedian David Spade. But Saturday Night Live viewers — who were starting to express their opinions on the internet — disagreed. Which of Spade's famous 1990s SNL jokes was the "most-hated" at the time it aired?
'SNL' creator Lorne Michaels would cast his sketches based on 'movie politics'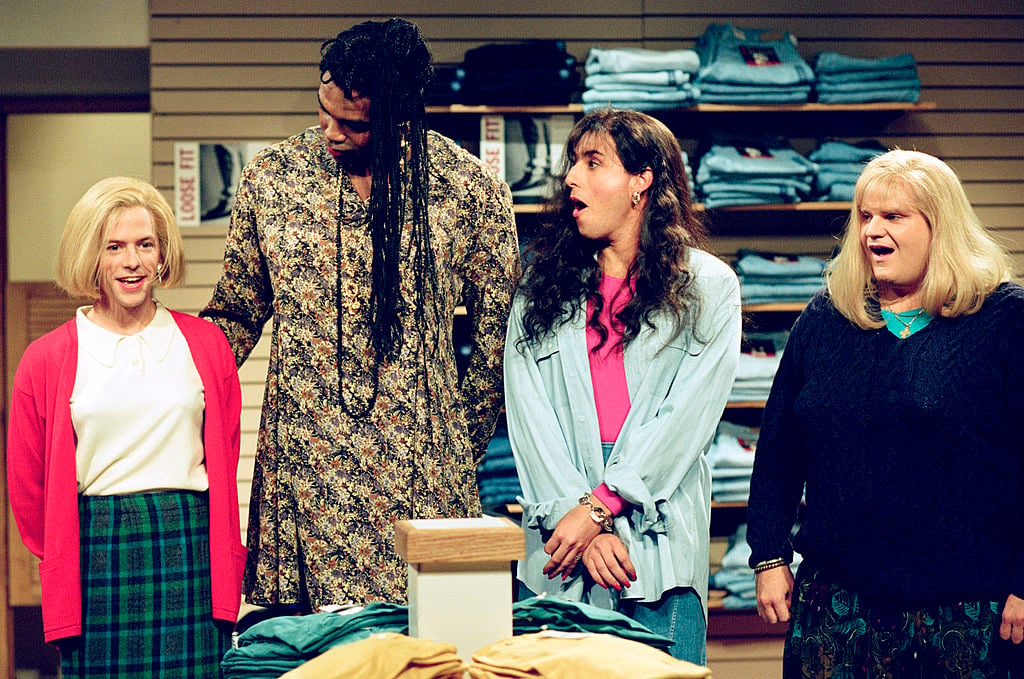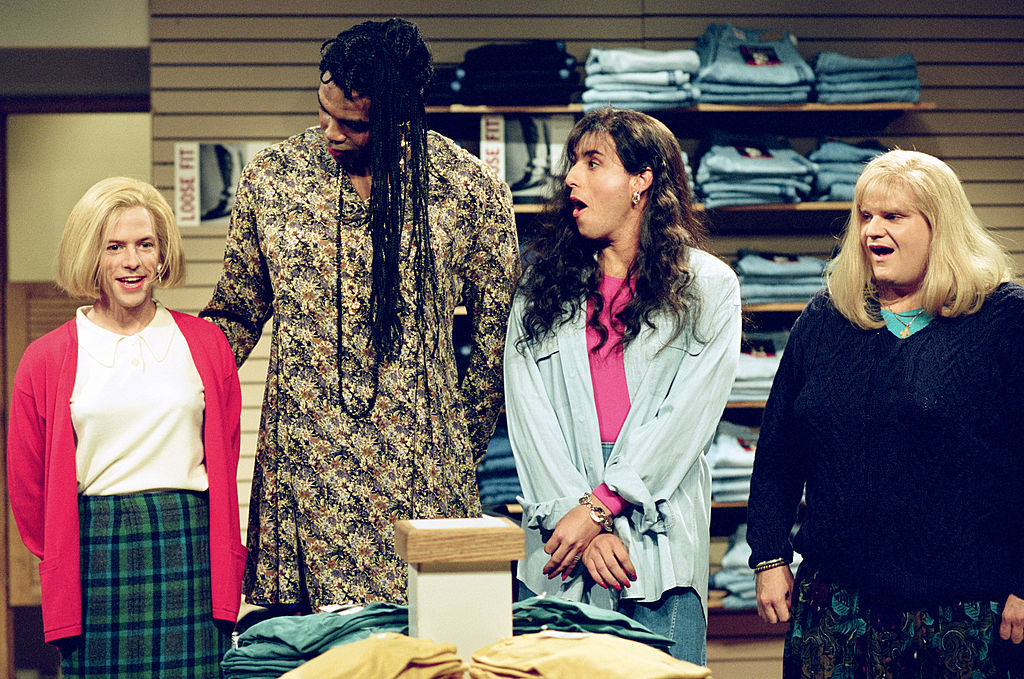 According to a lengthy New York Magazine profile published in the mid-'90s, Michaels would wield his influence over his own cast members in rather disturbing ways. Michaels was fond of sending "messages through the Brillstein-Grey Company" — the giant "Hollywood management-and-production team, founded by one of Michaels's closest friends." Brillstein-Grey represented the majority of the Saturday Night Live players in 1995.
"The connection makes spinning off movies much easier," the magazine reported. However, Michaels could also use the company to punish SNL cast members, in a way, for doing movies not produced by Brillstein-Grey.
"Brillstein-Grey will let you know he's not happy," an SNL alum recalled to New York Magazine. And that was apparent in the way Michaels decided which sketches made it on TV.
"Brillstein lets you know you're in the doghouse," the former cast member explained. "Your sketches don't get on, or you get on in the last five minutes of the show."
The sketch featuring David Spade that the internet totally hated in the 1990s
All of these "movie politics," according to New York Magazine, caused "one of SNL's biggest blunders" in the 1995 season. Michaels produced the movie Tommy Boy, starring then-Saturday Night Live players Spade and Chris Farley.
As a "reward," for doing a Michaels-produced film, Spade got a "prime spot" in SNL's 1995 season premiere, with "a sketch called 'Buh-bye.'" As New York Magazine explained:
In 'Buh-bye,' Spade and Ellen Cleghorne play airline flight attendants who insult departing passengers. Not only did the sketch flop on the air, but because another 'Buh-bye' sketch ran last spring, TV critics had a chance to bludgeon SNL.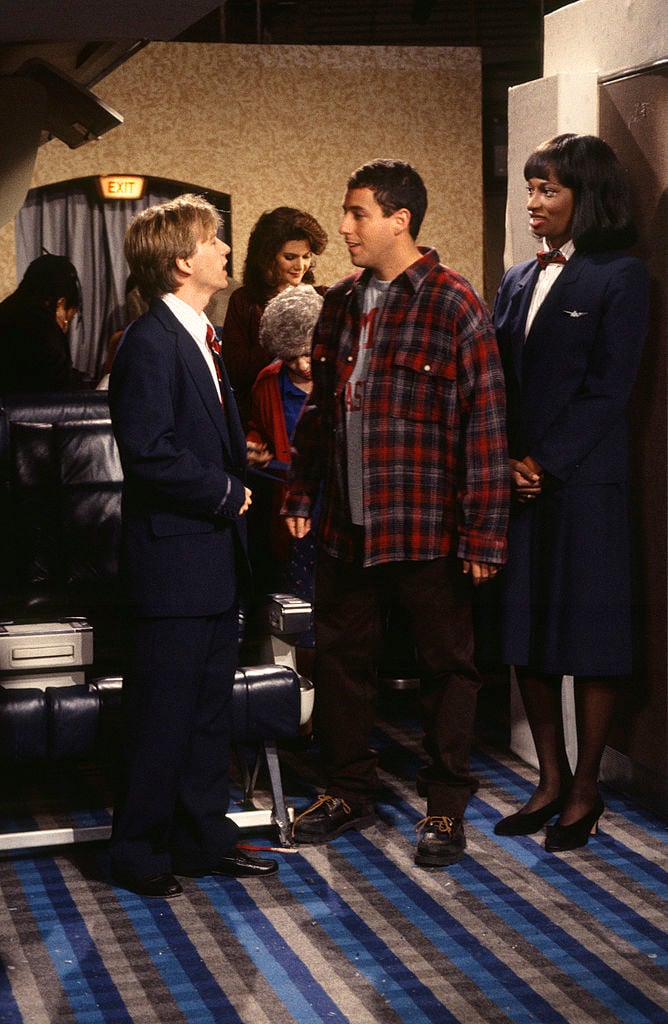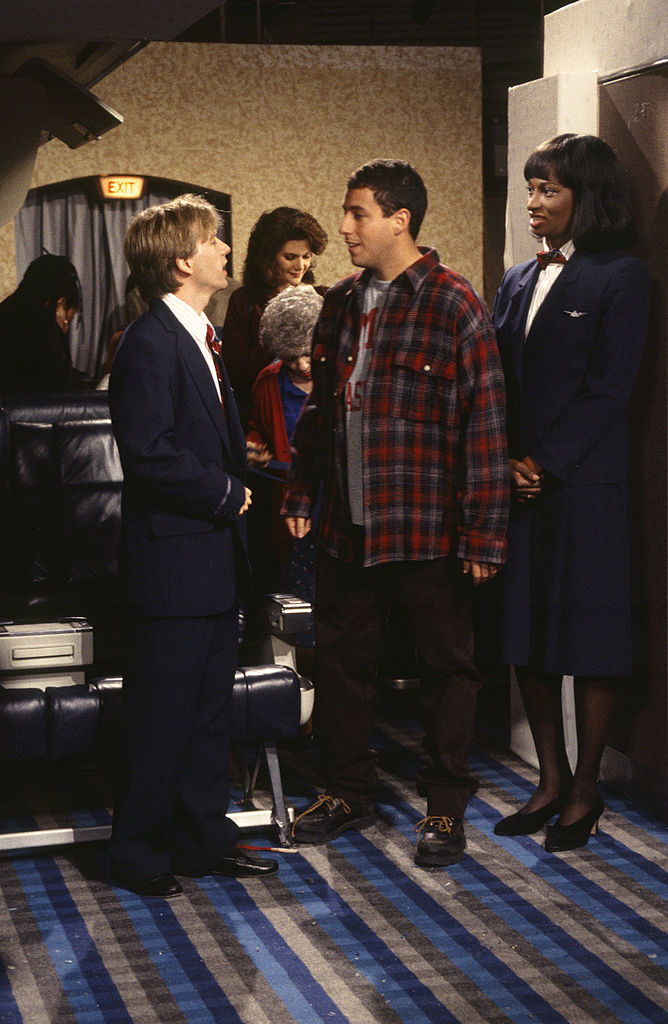 TV reviewers were not too impressed that SNL was dragging out the joke in an attempt to obtain "another marketable catchphrase."
But Michaels didn't listen to the critiques, "insisting the sketch was funny." He kept pressing on writers for more "Buh-bye" sketches. But then: the Saturday Night Live executive producer found out that "Internet chatters judged 'Buh-bye' their 'most hated' sketch in memory."
It was only with this revelation that Michaels finally decided to take Spade's infamous sketch "off the schedule."
Does Spade's 'Saturday Night Live' flight-attendant sketch hold up in 2020?
However, perhaps Michaels was on to something. At the very least, perhaps he understood that the SNL sketch could have long-term potential.
In a Screen Rant list of the "Best Recurring Sketches of the 1990s," published in March 2020, Spade's flight attendant sketch made the top 10.
"David Spade gave the catchphrase of the year 1994 with 'buh-bye,'" the publication argued.
In Screen Rant's humble opinion, the "buh bye" sketch "endures for being a grand opportunity for Spade to deliver his well-known deadpan burns and roasts to his castmates."