This 'Downton Abbey' Cast Member Got the 'Best Lines' in the Movie — According to Hugh Bonneville
After 6 seasons came and went, Downton Abbey fans were delighted when the cast and characters returned for the 2019 movie. Hugh Bonneville — the actor who plays Robert Crawley on Downton Abbey — revealed that he believes one character, in particular, got the "best lines" in the film.
This character in the 'Downton Abbey' movie got the best lines, according to actor Hugh Bonneville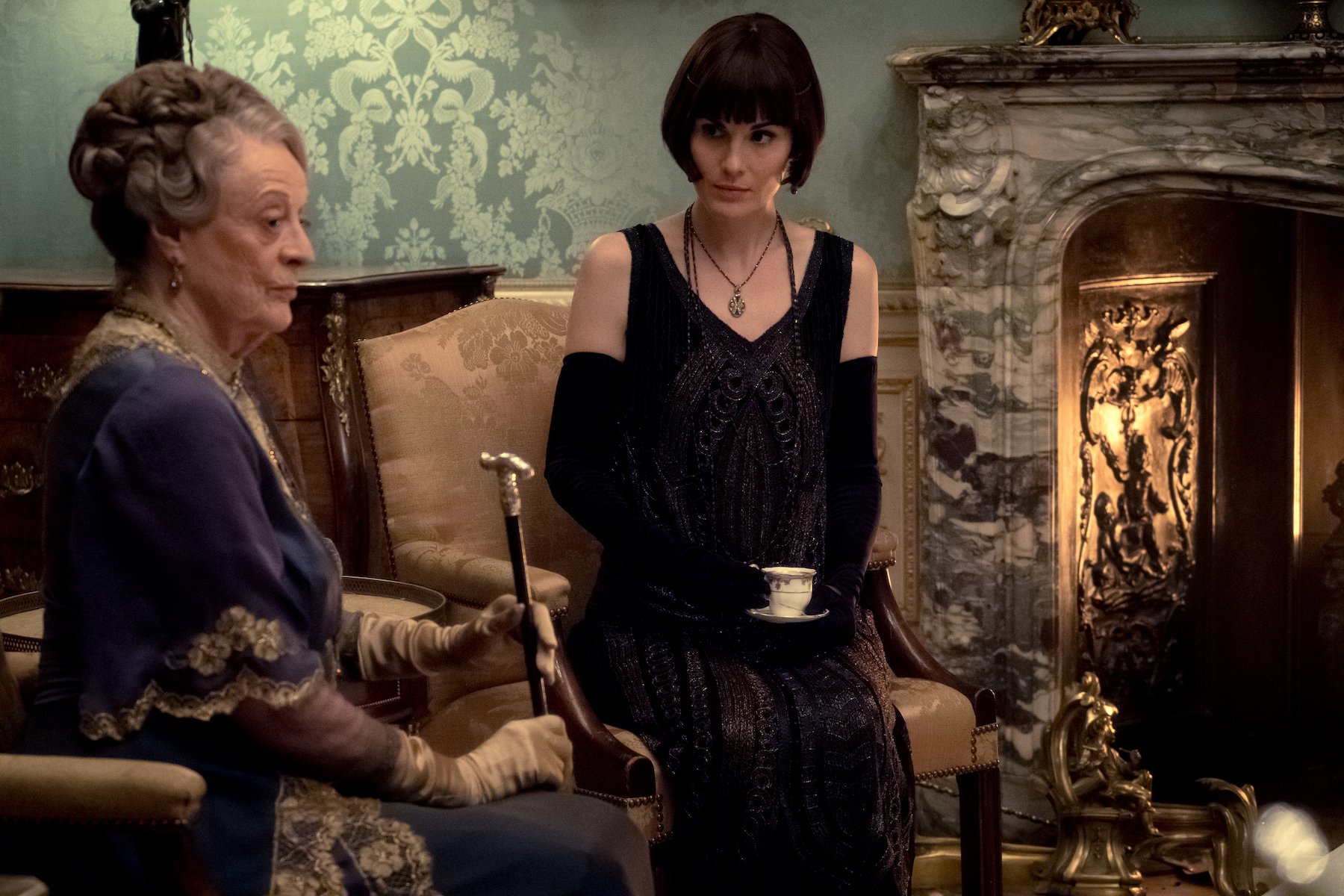 In Bonneville's 2019 interview with SAGA, the Downton Abbey star named Dame Maggie Smith, "who plays the Dowager Countess," as the actor with the "best lines" in the movie.
"And if she hasn't, then she makes them into the best lines," Bonneville joked. "She is a formidable actress."
The actor said that early on in filming, his Downton Abbey co-star surprised him.
"When you are in a room with her you think, this woman is in her 80s, and is she okay?" Bonneville told the publication about the Harry Potter alum. "Before we started filming, she had been poorly. Yet there is absolute steel in her."
He compared Smith to other great women in the profession.
"Dame Judi Dench is the same, so is Joan Plowright and Eileen Atkins," the Downton actor shared. "I've been lucky enough to work with them all."
Cast member Hugh Bonneville believes series and the 2019 film is 'complete escapism'
Bonneville has a great adoration for Downton Abbey. He told SAGA:
It's complete escapism. It's a world that, if it did exist, was limited to a tiny section of the population. But we can't get away from the fact that it has a huge following across the world in cultures and societies and political structures as varied as Brazil and China.
The actor believes that part of the reason Downton is so popular around the globe is that the show's creator, Julian Fellowes, "writes from a default position that people try to be good." It's a relatable point of view for most people.
"Even our villains," Bonneville said. The Downton Abbey alum continued on that point:
We know they are flawed people put into a position in the world where life made them do these things, but somewhere in them there is a goodness, or an attempt to make their lives better. That is the heart of Downton.
'Downton Abbey' fans sent personal, emotional fan letters over the seasons
Perhaps that's why even characters like Smith's Dowager Countess — who is by no means a villain, but comes off quite salty — is sympathetic to Downton Abbey audiences.
Whatever the reason, fan love runs deep for the show. Bonneville and other cast members received countless heartfelt fan letters over the seasons.
"The 6ft 2in actor becomes emotional when he recalls the letters he has received from those who say Downton has helped them through difficult times," SAGA reported.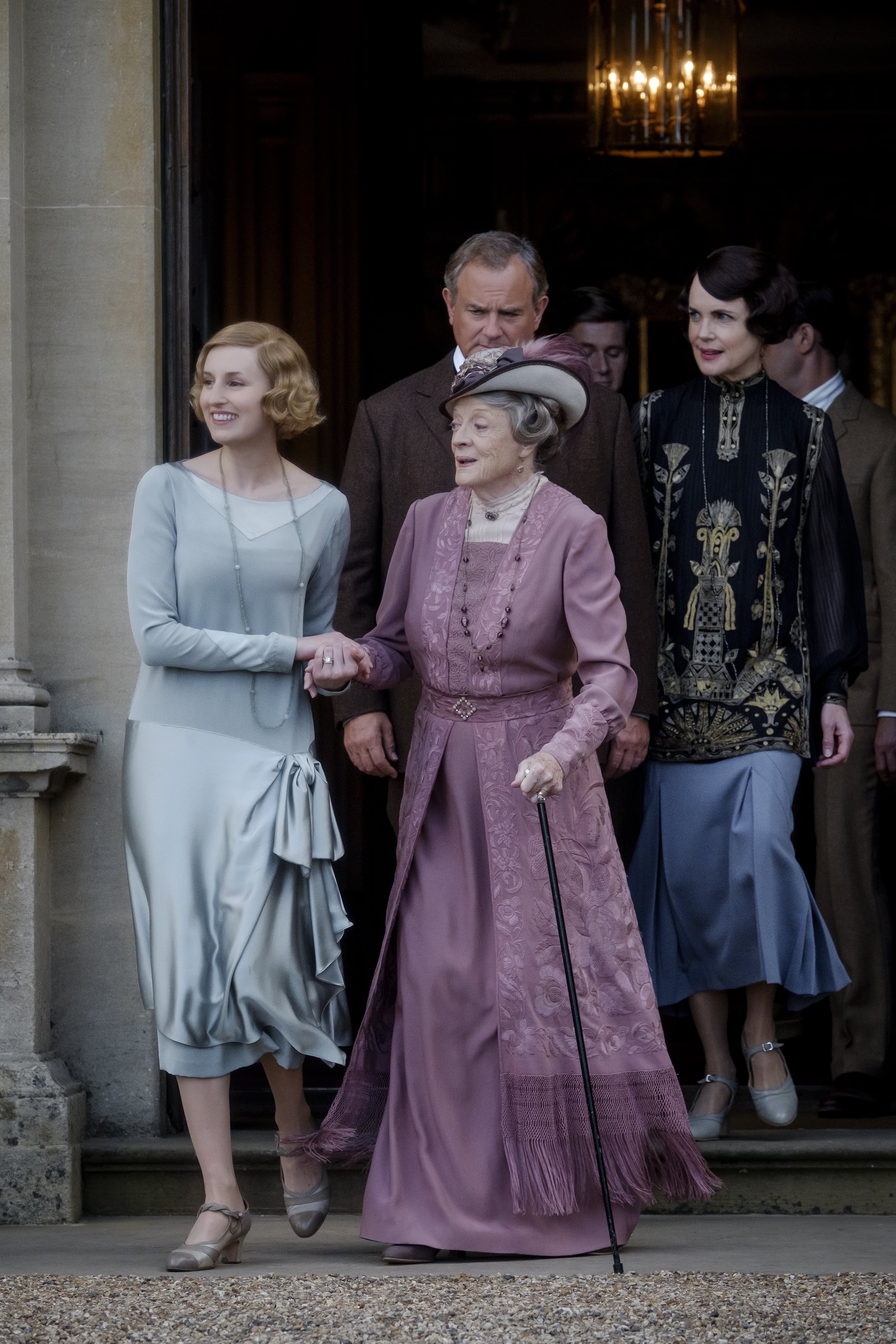 "I had more than one letter saying 'Downton reminds me of when my gran died. We watched the whole series as she was passing because it's the one thing she wanted to do,'" he told the publication. Bonneville believes that Downton Abbey has truly helped some of its fans.
"Yes, it is a fantasy, but it's not so far out of reach in terms of memory," he explained.