This 'Everybody Loves Raymond' Cast Member Landed a Role Without an Audition for an Unlikely Reason
CBS sitcom Everybody Loves Raymond became must-see TV during its run from 1996 to 2005. The ensemble cast starring Ray Romano, Patricia Heaton, Brad Garrett, Doris Roberts, and Peter Boyle drew in massive ratings each week due to their unparalleled chemistry.
One cast member of the show never had to try out for a role due to some circumstances that proved the actor could nail the character.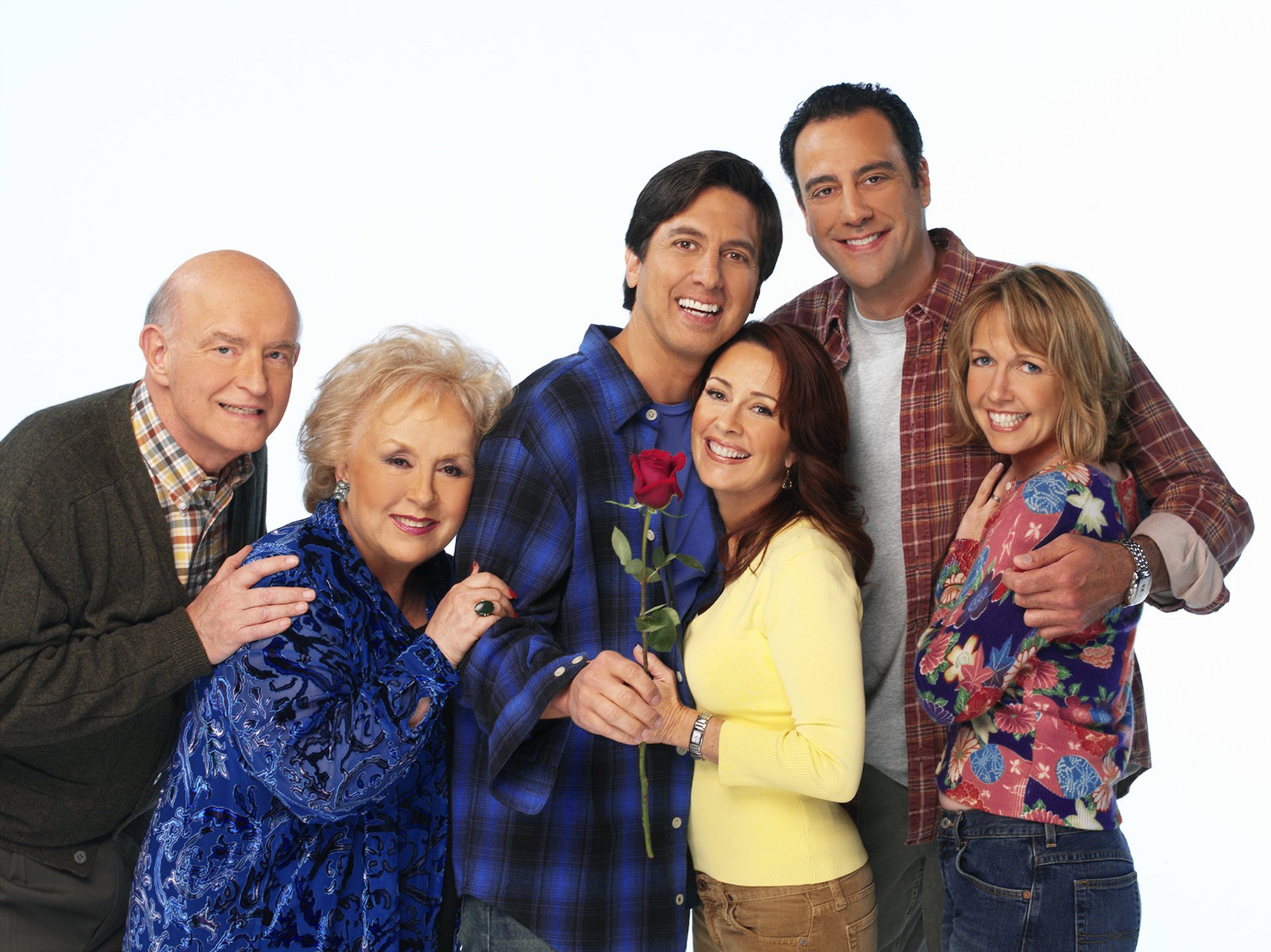 Casting Brad Garrett and Patricia Heaton
According to CNN, Garrett was one of the first to be cast for the show in the role of Robert Barone, Ray's brother. Garrett's character was based on Romano's real-life brother Richard despite a noticeable difference in height.
"I was in New York at the time before I came out for the casting," Romano told King. "And they said we think we're going to go with Brad Garrett. And this was based on my brother in real life, who is about 5'10"." Garrett is 6'8".
Landing the role of Debra Barone, Ray's wife, Heaton was one of the final competitors to try out for the part. 
RELATED: Patricia Heaton Says Doing This in Her Audition Landed Her the Role of Debra on 'Everybody Loves Raymond
"She was the last one cast," Romano said of Heaton on Larry King Live in 2002. "Everyone else was in place and we couldn't find the wife. And we read everybody. It came about a week to go … and [Heaton] came in and saved the day."
Doris Roberts beat out over 100 women for the role of Marie Barone
Marie Barone became one of the most iconic characters on the show as Ray and Robert's overprotective, overbearing mother. Winning several Emmys for her portrayal of the Barone matriarch, Roberts almost missed out on the opportunity due to a scheduling conflict.
"I believe over 100 women read for this part," Roberts told Larry King in 2002. "At that time, I was directing a play and I didn't have any time. They said I had an appointment at CBS at 3:30 on a Monday. I said, I can't. I've got 23 people and music and all. They said, yes, we talked to your producer. You're going in 3:30 on Monday afternoon. And I did. Here I am, six years later."
After Roberts' death in 2016, Rosenthal recalled her audition in a tribute he wrote for the Hollywood Reporter. 
"Doris Roberts came in and there wasn't even a close second," Rosenthal said. "She was so hilarious and she just hit it out of the park and she got the mother that was in my head because it was my mother in tone and spirit."
Peter Boyle showed up as Frank Barone … unintentionally
Boyle already had impressive credits to his name, most notably in films such as Young Frankenstein, The Santa Clause, and Taxi Driver. Despite being a seasoned actor, Boyle hit a snag when he showed up for his audition.
"They wouldn't let me in at the gate," the Honeymoon in Vegas star told King. "I was out here … and my kids were visiting from back East because I live back in Manhattan and my girls go to school there. … But we couldn't get on the lot. Then we couldn't get a parking space. Then when we finally got all of that worked out, we went to where the office is –  and they said, no, the auditions are being held in another place.
Needless to say, Boyle was more than aggravated at this point. Planning to audition for the role of the brash and consistently cranky Frank Barone, Boyle had no problem proving he could play the part once he found Rosenthal and Romano.
"So when I walked in, Ray and Phil were there and I was enraged," Boyle revealed, to which Romano commented, "You were in character." 
"You're darn right I was in character!" Boyle added. "I was sweating and yelling."
Turns out, that was all the Everybody Loves Raymond team needed to see. "We said, you got it," Romano recalled.
The rest is television history.