This Former 'Below Deck' Yachtie Wants to Unite Women Through Her Swimwear Line
A number of Bravolebs have used their reality show's platform as a springboard for a new business. But for Below Deck Mediterranean alum Julia d'Albert-Pusey, her new company Girl Alliance is more a labor of love.
The yachtie turned fashion designer recently rolled out her bold new brand, which is designed to empower women and celebrate girl power on land and on the sea. Her swimwear line is designed to fit any body type and accentuate just about any figure.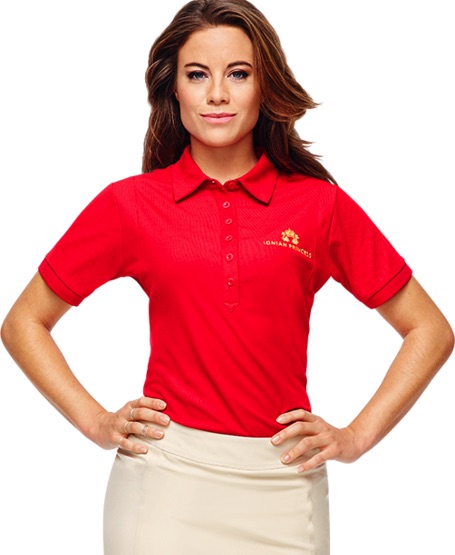 "Girl Alliance is an inclusive community of empowered females who are unapologetically themselves," d'Albert-Pusey shared with Showbiz Cheat Sheet. "We strive to be inclusive, portraying women with curves and all … or no curves. We offer quality swimwear for all types of women."
She's a fashionista with a yachtie spirit
Although fans remember her as the second stew on Below Deck Med, d'Albert-Pusey has a serious background in fashion. She studied in both London and Paris, launching her first fashion label D'ALBERT. "I celebrated good success including presenting at Paris and London Fashion Week and having John Lewis stock my collection." She also received column inches in various publications including Vogue.
Fashion was her passion, but yachting paid the bills. "I discovered yachting when I was traveling around Europe," she says. "We ran out of cash and someone suggested we 'day worked' on the yachts, which I had no clue of the meaning at the time. My friend and I used to rollerblade up to the boats and ask for day work for the following morning. I think it shocked them a bit as it's not normal to approach getting day work it in this manner. I think they were half thinking we weren't going to turn up in the morning, but, no … 6 a.m. we were there waiting at the passerelle. So that's where it all began."
She continued dipping into yachting to support her education and ended up working on boats for about five seasons leading up to Below Deck Med, which was her swansong season. Fans probably won't see her working on yachts now that she's married to her love Matty. "Our business Myrtle & Maude is now really taking off after three years of hard work and graft. So I won't be going back onto the high seas anytime soon."
Welcome to the 'girl gang'
As part of Girl Alliance, d'Albert-Pusey created a group of Below Deck Babes who model their favorite looks. Stews Anastasia Surmava, Aesha Scott, Kasey Cohen, and Brooke Laughton join d'Albert-Pusey. Deckhand Malia White is also featured.
Female empowerment is what fuels this brand and d'Albert-Pusey shared what that means to her. "Female empowerment to me means taking advantage of opportunities and having a 'can do' attitude and taking control over your own destiny making strategic choices," she reveals. "I think it's ludicrous to think 40 years ago that my mum had to ask my dad to sign a cheque on her behalf. This downtrodden way is something that women must overcome and it does rub off from one generation to another even if there is change, we need to support each other to say 'Yes you can do it.'"
She also includes a charity component to her brand. One dollar per bikini sold goes towards supporting girls in developing countries. "My parents do missionary work in countries like India, Myanmar, and Uganda, so I have been discussing with my parents which charities they have come across for donations," she shares.
'Below Deck' girl power
The yachting industry has been dogged for being sexist. But d'Albert-Pusey says Below Deck does a good job of changing those stereotypes. "I think Below Deck is very good at gender role diversity, like having Josiah showing his skills on the interior and having Malia on the deck," she reflects. "Also, having Captain Sandy as a strong captain. This shows that we are not pigeonholed to a role because of our gender."
She also says Below Deck Med, season four is her all-time favorite. "The current season is my favorite and the girls show true 'girl power' qualities which are relatable," she adds. "Aesha is hilarious and Anastasia stepping up to be chef showing such strong determination!"
Plus, d'Albert-Pusey shares that she and chief stew Hannah Ferrier still have a very strong friendship since being on the show together. In fact, Ferrier was on her wedding guest list too.
She has a tight 'girl alliance' with this 'Below Deck Med' crew member
Ferrier is someone she looked to especially when things got too stressful on the show. "Hannah really had my back in times when I really felt anxiety on the show and had a mini crying eruption," she recalls. "Girl power doesn't always have to be in your face portraying 'We can do things just as good as boys.' Even those sensitive moments between girls where nothing needs to be said but you know you both have each other's back are pure golden!"
She dished one funny story that happened before she met Ferrier. "When I knew I was going on Below Deck Med I was working on a boat in Cannes so I left straight for Greece," she says. "I had my hair cut which by some crazy coincidence Hannah had been to her a few days prior. The hairdresser told me, 'I have just cut a girl's hair and she's going on Below Deck Med too.'"
Of course, she asked the hairstylist what Ferrier was like. "The hairdresser said apparently 'scary and crazy' so when I joined the boat I didn't know what to expect. But the hairdresser couldn't have been farther from the truth. Hannah has a stern exterior but is a teddy bear at heart and very caring and generous!"