This Former Co-Host of 'The View' Quit On The Air
ABC's The View has had its share of controversy with revolving panelists over the years. Launched in 1997 by show creator Barbara Walters, the daytime talk show has had numerous departures of co-hosts since its debut. Sometimes the partings were amicable, other times, not so much.
One of the original co-hosts on the panel made the bold move of announcing her exit on the air, much to the chagrin of her boss.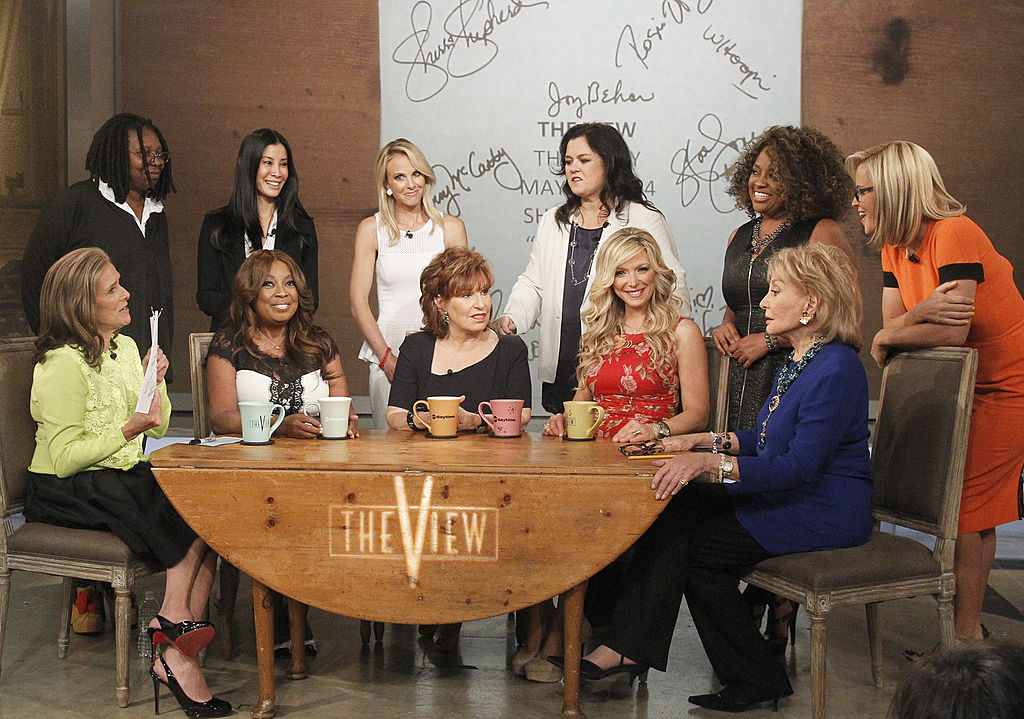 From co-host to 'Bridezilla'
Star Jones was part of the original View crew along with Meredith Vieira, Joy Behar, and Debbie Matenopoulos (replaced by Elisabeth Hasselbeck in 2003). While the panel gelled at first along with Walters at the table on a part-time basis, tensions began to rise when Jones underwent gastric bypass surgery yet wouldn't reveal how she lost a noticeable amount of weight and required her co-hosts to keep her secret.
The talk show personality was also causing a rift with her extravagant wedding plans to then-fiancé Al Reynolds, which included tons of on-air talk of the nuptials. According to the New York Post, some of Jones' antics even included exchanging free services from wedding vendors for a plug on The View.
In hindsight, Jones admitted she may have overstepped her boundaries. "I think that I used, and some would say abused, my celebrity in planning the wedding," Jones admitted in 2006, as reported by the New York Post. Jones and Reynolds ended up divorcing in 2008.
Fallen Star
Between Jones' secrecy on her weight loss and her wedding event bravado, viewers were turned off and started to tune out from the show. ABC took note and decided to make a change, specifically with bringing on Rosie O'Donnell to replace the departing Meredith Vieira and letting Jones' contract run out without renewal.
"They had done a great deal of research, and her negatives were rising," Walters said in 2006, according to The New York Times. "Not so much because of what she did on the air. It was things she did off the air. The audience was losing trust in her."
At the time when Walters was asked about O'Donnell's arrival on the show and where that would put Jones' future, she played it cool as if the decision was up to Jones. "Rosie will be there. And if Star wants to continue to be there, she is welcome," Walters said, despite knowing Jones' contract wasn't being renewed. She later explained her comment saying, "I was trying to protect Star."
Speculation began to circulate on Jones leaving the show due to O'Donnell being brought on board. Though a plan was put in place that Jones would announce her departure on June 29, the co-host decided to take matters into her own hands.
She said, she said
On June 27, 2006, two days early from when she had agreed to share the news, Jones announced on the air with co-hosts Walters, Behar, and Hasselbeck at the table that she was leaving The View.
"Excuse me one minute," she interrupted her fellow panelists during a segment and clasping their hands. "Something has been on my heart for a little bit, and after much prayer and counsel, I feel like this is the right time to tell you that the show is moving in another direction for its 10th season, and I will not be returning as co-host next year."
Walters was flabbergasted by the ambush, later telling the Associated Press, "I was trying to do everything I possibly could — up until this morning when I was betrayed — to protect her." The show creator later found out that Jones had already completed an interview with People, saying she had been "fired."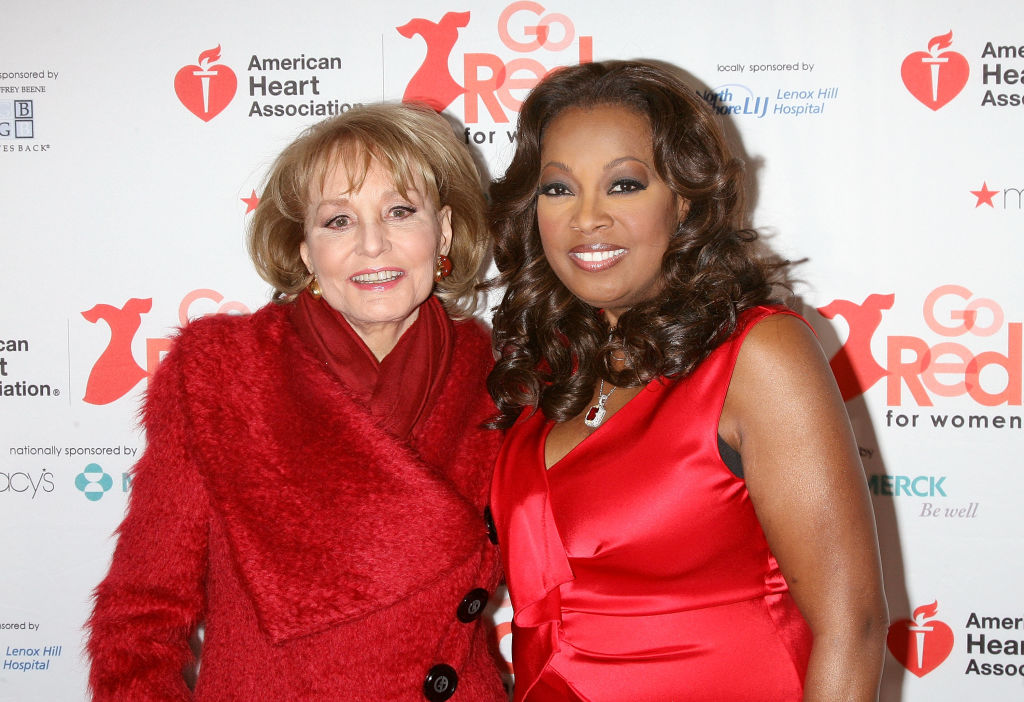 Jones told People she was trying to get ahead of any falsehoods that would later make headlines in the tabloids. "Something has come out in the papers every week, sometimes three times a week," she said. "I thought the audience deserved to have their Star tell them what the deal is."
The move made no sense to Walters, who claimed they were trying to make the transition as smooth as possible for Jones. "What I really don't understand is why say, 'I was fired'? [Co-Executive Producer] Bill Geddie and I said to her, 'Handle this any way you want… Whatever you say, we'll back you up,'" Walters said. 
Jones later appeared on the show to promote an awareness campaign on heart disease and discussed her controversial exit. "It was a bad emotional time… I wanted to go out on my own terms," Jones said in 2012 as she sat next to Walters, according to People. "I had eight fantastic years here. One was 'eh.' I came back to congratulate you on all you accomplished. I hope you congratulate me on what I accomplished."
Though they may not be best friends, it appears that Walters and Jones have at least made some sort of amends.