This Gig Was 'Formative' for Joseph Gordon-Levitt as a Teenager
There is an exclusive list of sitcom actors who became movie stars, and A-lister, Joseph Gordon-Levitt, is among the best. Recently the actor opened up about growing up in the business and how his experience working in television helped shape his career.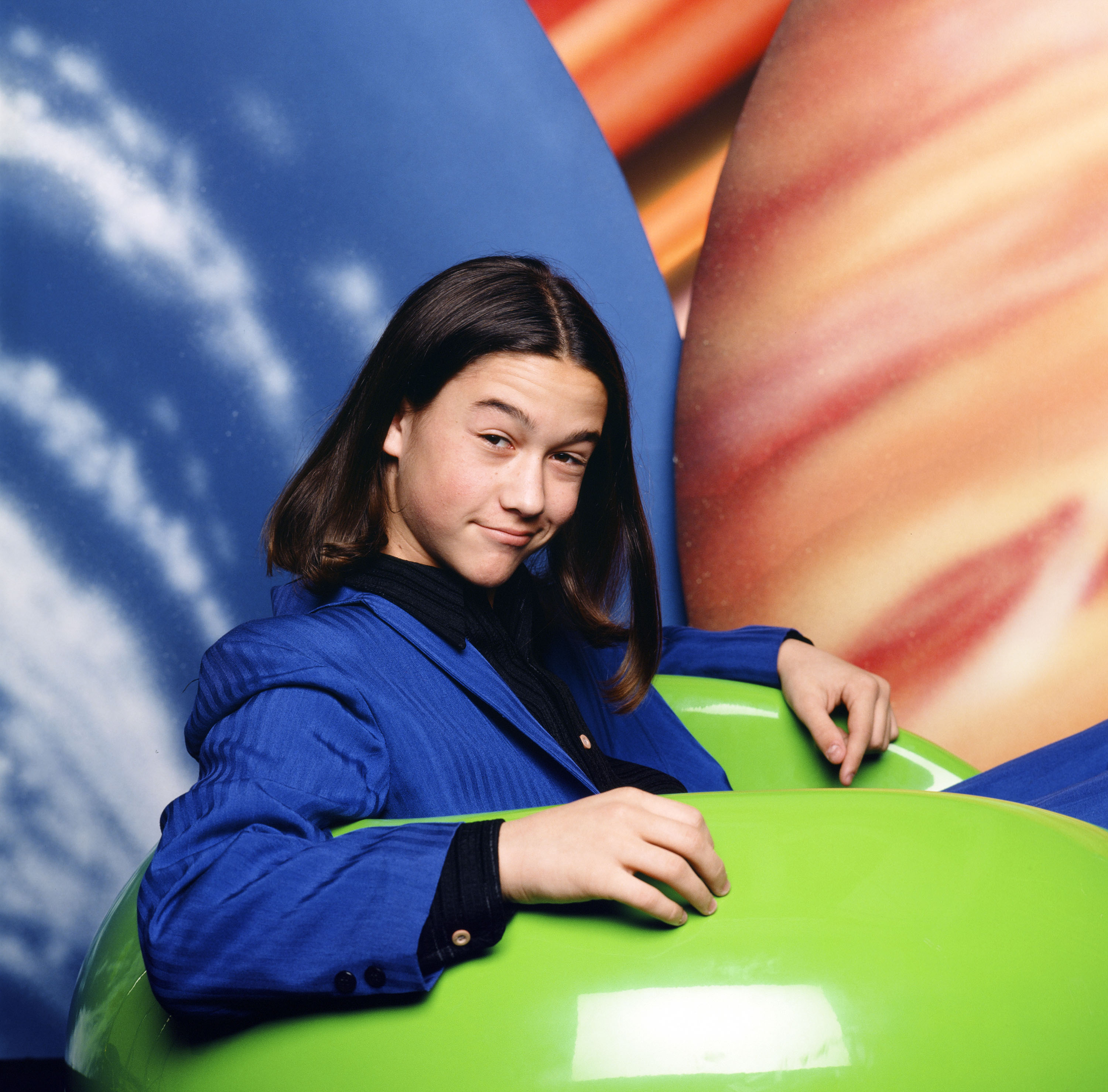 Joseph Gordon-Levitt was on '3rd Rock From the Sun'
As a teen, Gordon-Levitt starred on 3rd Rock From the Sun, an ensemble situation comedy that aired from 1996 to 2001. At its core, it was a family sitcom with a twist. As explained in the synopsis, "A group of aliens are sent to Earth, disguised as a human family, to experience and report life on the third planet from the sun."
As a classic fish-out-of-water story, the show was unique, endearing, and unbelievably funny. The concept appealed to comedy lovers and sci-fi enthusiast, alike. And the amazingly talented actors in the cast delivered performances with impeccable timing and remarkable chemistry.
Gordon-Levitt, it seems, has fond memories of his time on 3rd Rock From the Sun. On Instagram, he shared a cast photo with the caption, "Love my alien family!"
John Lithgow was a 'dedicated leader' says Gordon-Levitt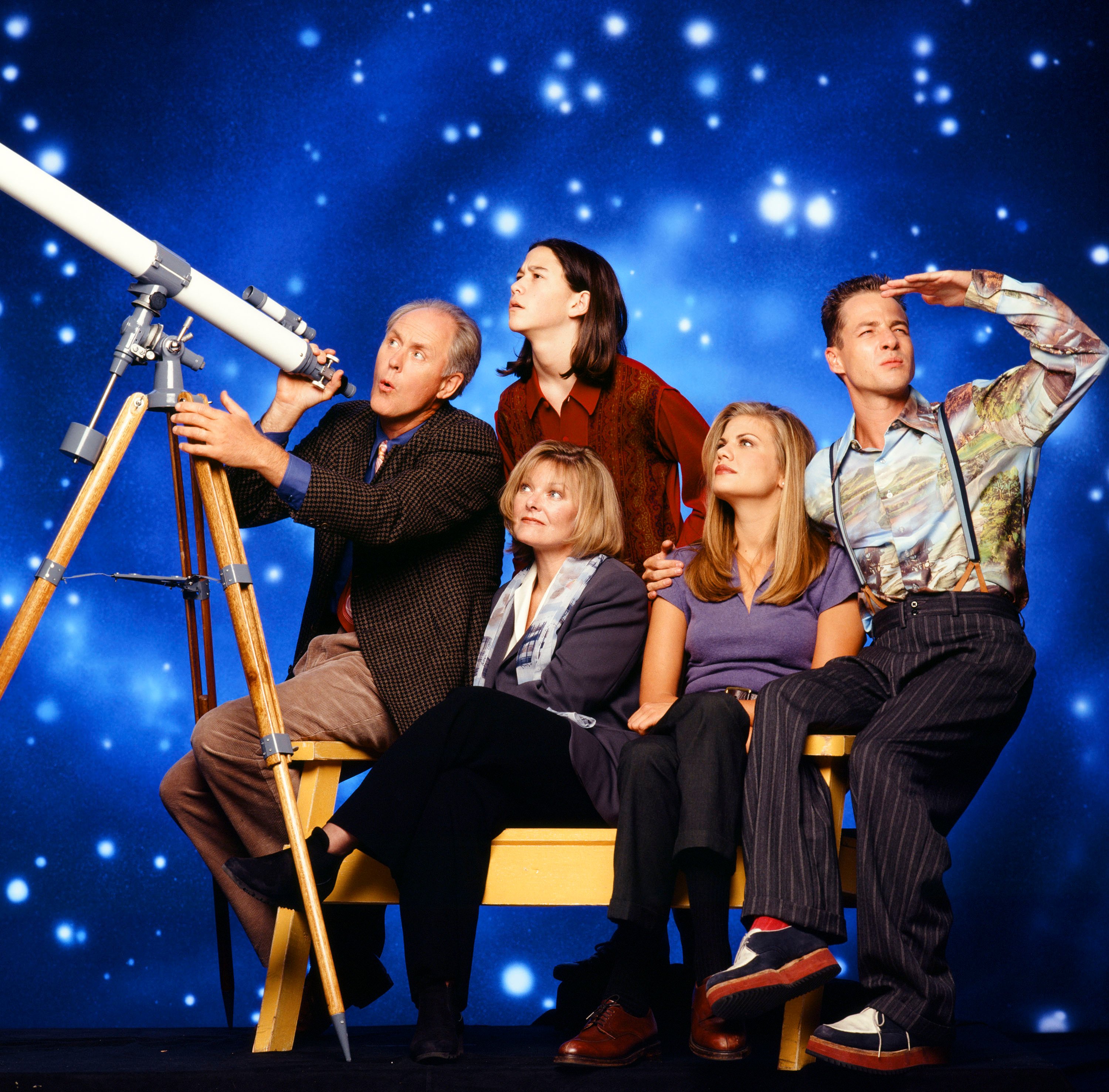 In a recent interview with The Hollywood Reporter, Gordon-Levitt dished some details about the cast of 3rd Rock From the Sun. About co-star, John Lithgow, he described the veteran actor's work ethic.
"Everyone was so good to each other, but [Lithgow] really set the pace. He was such a shining example of a kind and dedicated leader. He was a mentor to all of us. He was always there to help, and he always just brought 110 percent to this TV show," Gordon-Levitt told the news outlet. "He brought so much positivity every day. I do think that that was infectious and something that he instilled in me in a lot of ways — or hopefully, at least somehow."
'3rd Rock From the Sun' was 'formative,' says Gordon-Levitt
When reflecting on his journey as an actor, Gordon-Levitt called his sitcom days 'formative.' He told The Hollywood Reporter this:
"That show was so formative for me. I was on that show from age 13 to 19, so all my teenage years I spent with that family of people and they're incredibly dear to me. I'm singling out John, but Kristen Johnston, French Stewart, Jane Curtin, Simbi Kali, Wayne Knight, everybody. Everybody was so, so sweet. Not to mention Bonnie and Terry Turner, the creators of the show. I mean, I could just name names. Everyone was so good to each other, and I really think that that experience was huge for me."
Gordon-Levitt used lessons learned on '3rd Rock From the Sun' while he was filming other projects
In the nearly 20 years since 3rd Rock From the Sun ended, Gordon-Levitt has racked up an impressive number of acting credits in high-profile gigs. Movie buffs may remember him from such films as Inception, The Walk, and Snowden. And next up for the star is Project Power alongside Jamie Foxx.
But before those blockbusters, one of Gordon-Levitt's first leading parts was in Brick. He confessed to The Hollywood Reporter that when deciding how to handle the project, he used lessons learned as a teen from none other than John Lithgow.
"When it was my turn to be the lead of a movie like Brick, I absolutely think that I was taking a page from the way that John approached being the lead of 3rd Rock from the Sun. I tried to set that pace for, like, 'Okay, I'm the one. I'm the actor kind of leading this, and here's how I'm going to approach it. I'm going to bring 110 percent to this little movie, and I'm going to support every other actor just like John supported me.'"