This 'Grey's Anatomy' Alum Just Politically 'Came Out'
Longtime fans of ABC's Grey's Anatomy are sure to remember actor Isaiah Washington, who portrayed Dr. Preston Burke on the series from 2005 to 2007. Engaged to Sandra Oh's character Cristina Yang, Washington was written out of the show as leaving Yang on their wedding day.
The circumstances surrounding Washington's exit were largely in part due to his use of a homophobic slur. The actor is making headlines again, this time about his political stance.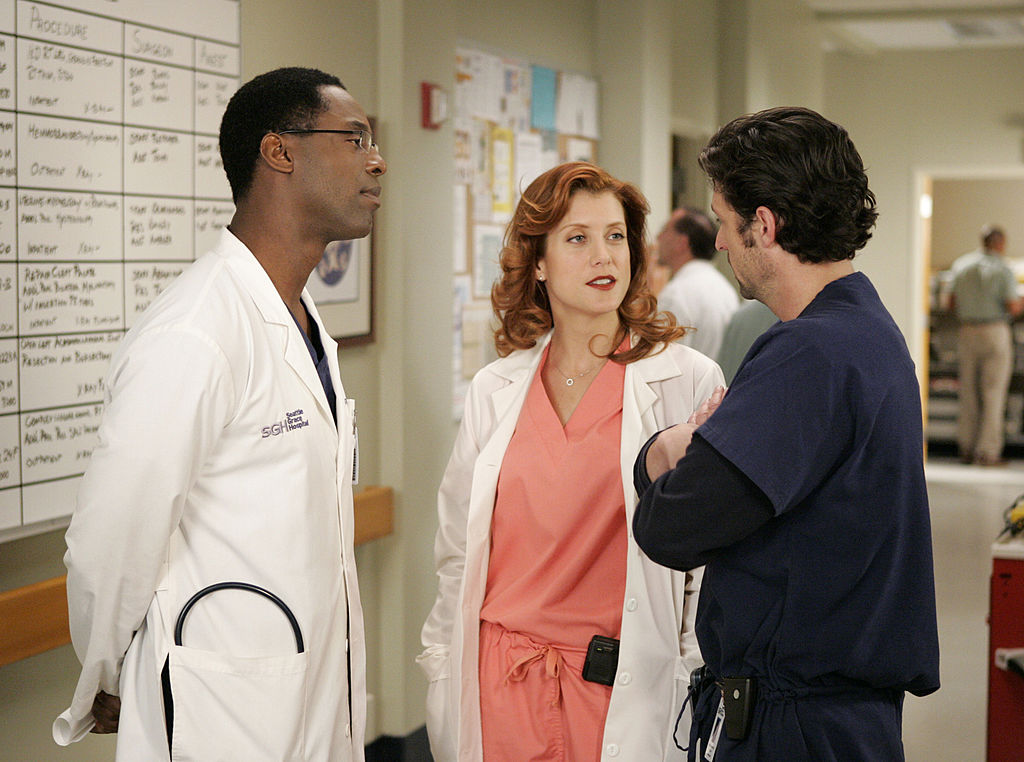 Controversial departure
Grey's Anatomy burst on the television airwaves in 2005, becoming an instant hit for ABC. The cast consisted of mostly newcomers, some with a few solid acting credentials to their name. Washington had appeared in a handful of reputable films including Spike Lee's Crooklyn, and True Crime with Clint Eastwood.
His most high-profile role was on the medical drama, though reports of tensions within the cast were getting media attention. According to Newsweek, Washington had a confrontation with cast mate Patrick Dempsey, who played the infamous Dr. Derek 'McDreamy' Shepherd, where Washington reportedly used a homophobic slur against Dempsey.
Newsweek reported that other co-stars overheard the altercation and believed that Washington had actually directed the slur at T.R. Knight, who portrayed Dr. George O'Malley. At the time, Knight was not publicly open about his sexuality, but the ensuing controversy surrounding the issue forced him to come out.
The drama off-screen became too much of a liability for producers, and on June 7, 2007, ABC announced it would not renew Washington's contract. The actor went on to tell I Am Entertainment magazine in 2014 the decision by ABC ruined his career. "They killed the actor (in me) on June 7, 2007," he said, according to Newsweek.
Washington's politics
Ironically, Washington is now using the term 'come out of the closet' to refer to political preference. The actor recently spoke to Fox Nation host Tyrus on Nuff Said saying people in Hollywood were afraid to make their true political stance public.
"You got a lot of conservative or centric libertarian-minded people that really care about other people but they are terrified to come out of the closet and say anything that's not in line with the Democratic party," Washington said, as reported by Newsweek. "I'm going to support the policy over the person."
He tweeted his support of President DonaldTrump in April, posting, "@realdonaldtrump you freed 3,000 Federal Prisoners, got 16,000 in drug rehabilitation programs and now you just need to deliver #Reparations2020 #FirstStepAct"
Walking away
On the Fox Nation show, Washington shared his reasons for leaving the Democratic party after voting twice for President Barack Obama. His disappointment in the political party inspired his support of the #WalkAway movement, an online campaign that encourages people who are unhappy with the Democratic party to look for more promising political alternatives, such as the Republican party.
Washington feels Democrats are "not doing enough" for the black community, according to Newsweek. On April 1 he shared his disappointment on Twitter, saying he felt somewhat ignored by the Democratic party and calling attention to Trump's support of the First Step Act, a bill which would reduce a prisoner's sentence for good behavior and assist them to assimilate with society upon their release, as one of his reasons for switching.
"I voted for 44 twice. I even checked my emails in his Senate Office while lobbying for Salone to be given another chance to rebrand," he tweeted. "Not once in 8 years was I given any support regarding Africa or the Black Agenda, but 45 invites me to the WH to celebrate the #FirstStepAct."
With the 2020 presidential election rapidly approaching, Washington will most likely continue to vocalize his political stance.