This 'Grey's Anatomy' Alum Reveals the Scene That 'Changed My Life'
'Grey's Anatomy' fans may recall the infamous scene that apparently impacted this actor's career.
Fans are thrilled to learn that the stars of Grey's Anatomy are headed back to the set to start filming for season 17. While the show still brings in a massive audience, the cast has seen its share of co-stars come and go.
This former star of the medical drama previously commented on a life-changing scene that took place in the early days of Grey's.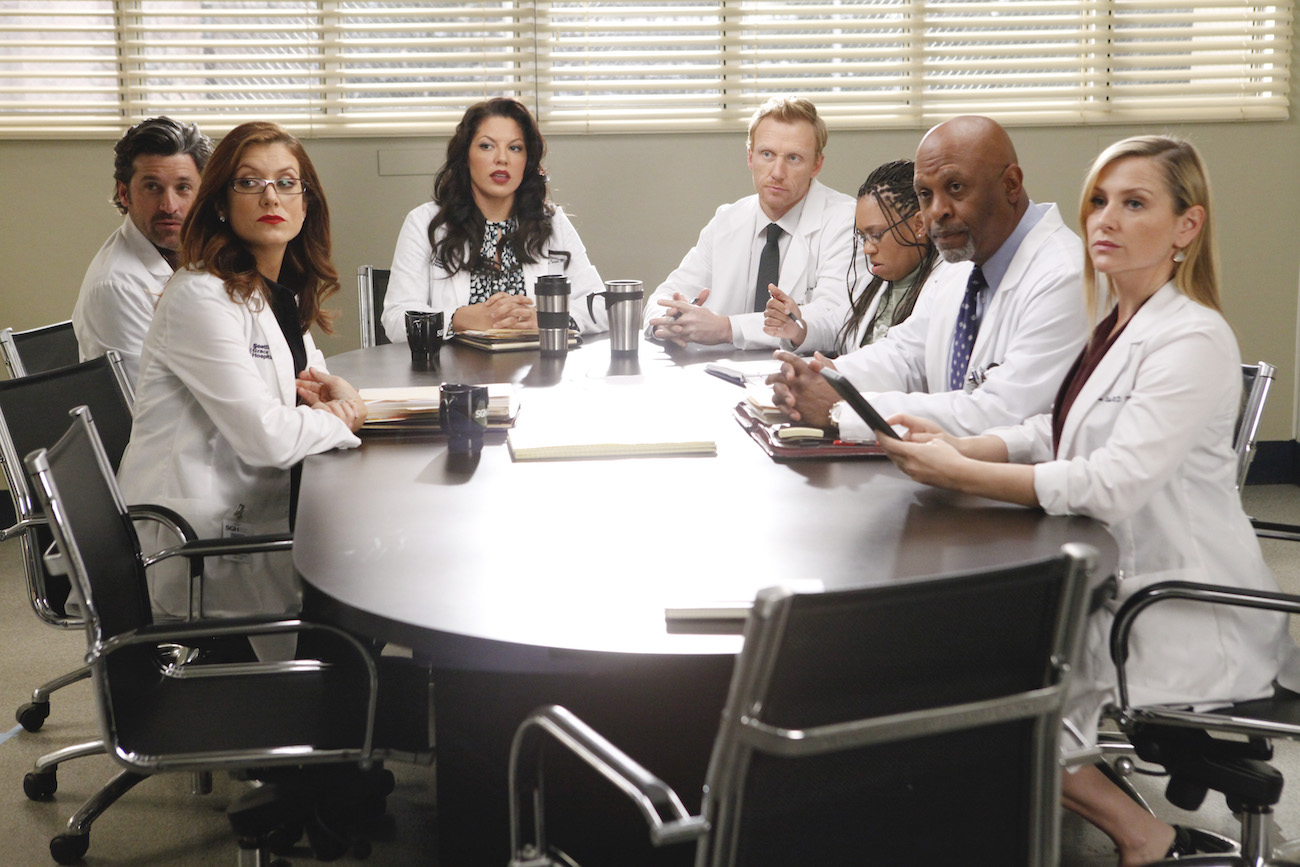 Shonda Rhimes brings 'Grey's Anatomy' to prime time
Show creator Shonda Rhimes developed Grey's Anatomy for ABC. She revealed the idea originated from her penchant for watching on-air medical procedures.
"I was obsessed with the surgery channels," Rhimes told Oprah Winfrey in 2006. "There's something fascinating about the medical world—you see things you'd never imagine, like the fact that doctors talk about their boyfriends or their day while they're cutting somebody open."
Grey's Anatomy premiered in 2005 while NBC was still airing their long-running medical drama ER. Yet Rhimes made a point of differentiating the two series.
"ER is high-speed medicine. The camera flies around, adrenaline is rushing," she told Winfrey. "My show is more personal. The idea for the series began when a doctor told me it was incredibly hard to shave her legs in the hospital shower. At first that seemed like a silly detail. But then I thought about the fact that it was the only time and place this woman might have to shave her legs."
Season 1 plot twist
The romance of Derek Shepherd (Patrick Dempsey) and Meredith Grey (Ellen Pompeo) remains in the heart of Grey's loyalists despite Dempsey's exit (and Shepherd's death) in season 11. The relationship between the two characters became a centerpiece for the show.
"In some ways, he's a man who doesn't exist," Rhimes said of Dr. "McDreamy" Shepherd. "In the first eight episodes, he seems like a perfect guy who's into Meredith—and the audience falls in love with him. But then it is revealed that he has a huge flaw: He has a wife."
Rhimes wisely had Shepherd woo viewers for several episodes before revealing that he was two-timing his spouse.
"We made the first 13 episodes in a void, because we hadn't aired anything yet," the Grey's creator recalled. "I thought, 'If I'm going to write a series, I'm putting in everything I can think of.' Why not have McDreamy's wife show up in the ninth episode and see what happens?"
Addison Montgomery Shepherd pays a visit
In the last episode of season 1 that aired on May 22, 2005, Shepherd's wife ambushes Derek and Meredith at the hospital. Kate Walsh made her debut on Grey's as Addison Montgomery Shepherd, fleshing out a must-see love triangle on the already-popular show. Walsh posted a throwback photo a few months ago to celebrate the iconic scene's 15th anniversary.
"Unreal that today marks 15 years ago to the day since this little lady walked on to your screen and checked ya for screwing her husband," Walsh humorously wrote on Instagram.
Walsh's pivotal moment on Grey's ended up giving her career a monumental boost.
"That entrance [at the end of Season 1] that changed my life," Walsh told Buzzfeed in 2017. "I got more calls and attention from that 60-second scene than anything in my career before. Isn't that funny? Shonda is a genius."
Though most viewers were totally Team Meredith, Walsh didn't have to deal with social media haters since there were not yet any popular platforms.
"Everyone hated me, but at that time there was no Twitter," the Grey's alum noted. "Shonda's really gifted at flipping every character that's seemingly awful. It's a great lesson in how to have compassion for people that you initially hate."