This 'Grey's Anatomy' Alum Said Fans Were Vocal About Her 'Bad Teeth'
Fans of Grey's Anatomy have never been shy about voicing their opinions. Whether it's a new relationship storyline or adding to the staff at Grey Sloan Memorial, the medical drama's cast and crew receive commentary from viewers on a regular basis. One former Grey's Anatomy star recalled some extremely blunt remarks about her dental appearance.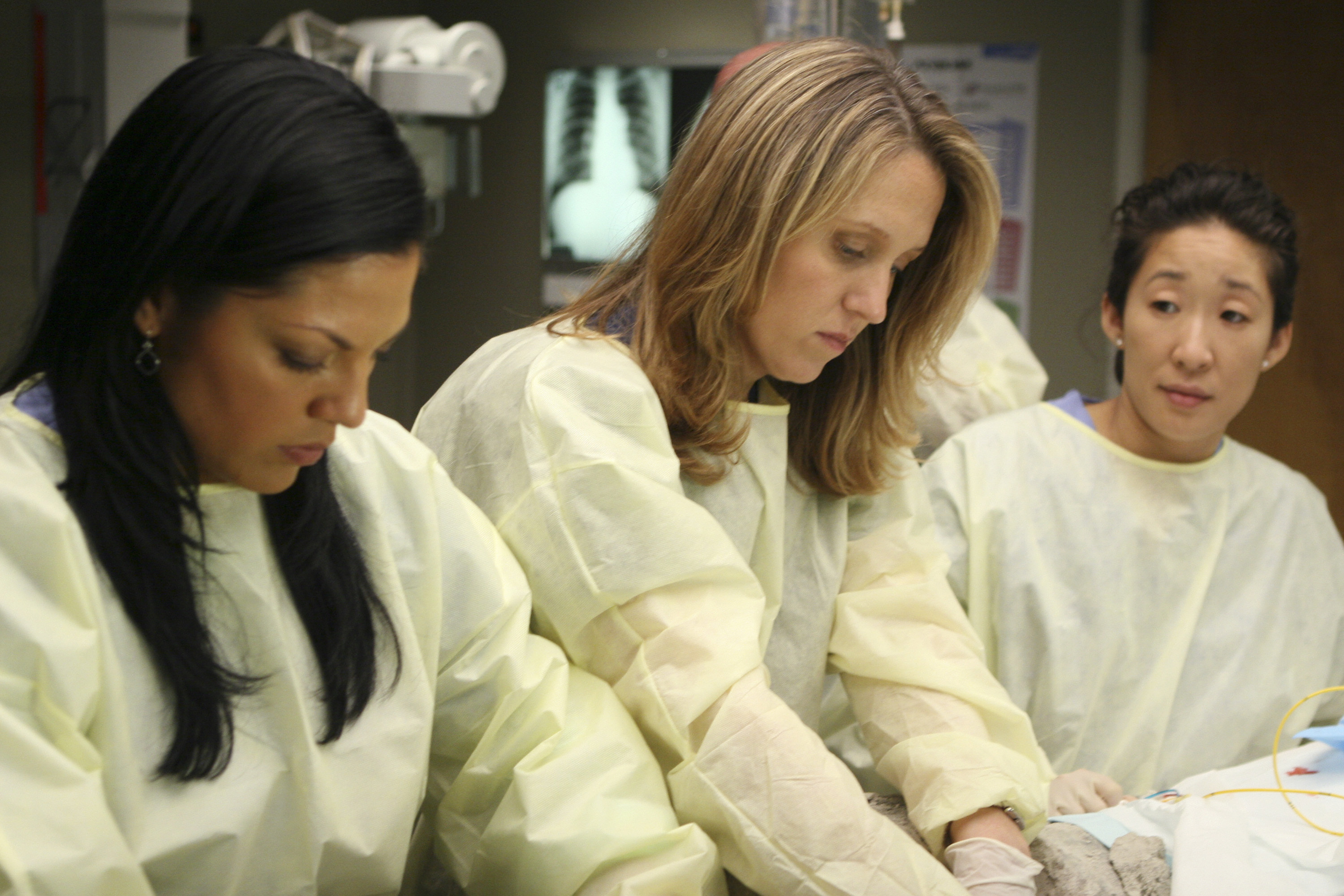 Brooke Smith was prompted to get Invisalign
Brooke Smith had a recurring role as cardiac surgeon Dr. Erica Hahn and was made a regular cast member in season 5. Often butting heads with Cristina Yang (Sandra Oh), Hahn was a harsh mentor though she developed a close chemistry with Callie Torres (Sara Ramirez). 
Fans would often give their two cents on new storylines and characters via the show's blog that showrunner and executive producer Shonda Rhimes created to start a dialogue with viewers. Smith was somewhat prepared for some backlash on her character, but not on her teeth.
"There was an entire page devoted to to my bad teeth," she told Lynette Rice in her book, "How to Save a Life: The Inside Story of Grey's Anatomy". "I was like, 'Oh, man, I gotta get Invisalign', which I did! So, there you go. I prefer having straight teeth, so I'm happy for the fans."
Still, Smith noted that the criticism vented on social media sometimes took a cruel turn.
"These forums!" She remarked. "I know a lot of people did not like Hahn, so I think I sort of stopped looking at them, because I thought, 'This is not helping me.' People have a hard time with characters who aren't likable, which is weird to me because I think you need that. Otherwise, where's the conflict? I don't get it."
RELATED: What This 'Grey's Anatomy' Alum Said About Kissing Patrick Dempsey
Many 'Grey's Anatomy' stars were subjected to negative comments
Smith was far from the only cast member who received criticism or just plain contempt. Sarah Drew played April Kempner on Grey's Anatomy for nine seasons and recalled a rocky reception from fans. 
"The first, probably, three seasons I was despised," Drew told Rice. "April at first was a pretty grating character. She was written that way… I had another nail in the coffin by having a crush on McDreamy (Patrick Dempsey)… There was a lot of hate actually spewed at me."
Writer Jeannine Renshaw recalled the onslaught of feedback they would get from viewers. Almost all cast members had their share of negativity, except one.
"We'd get letters about every single character," Renshaw said. "There were people who hated Cristina at first, and then they loved her. I don't think anybody ever hated Meredith (Ellen Pompeo). She was pretty generally loved."
Brooke Smith 'loved' her 'Grey's Anatomy' character
Despite fans not warming to Hahn, Smith fully embraced her character and regretted that the storyline for her departure didn't have much closure.
"I loved Hahn," she told Rice. "I feel bad that she didn't have a proper sendoff – I remember at the time like, 'Oh my God, what a coup. How did I get here?'"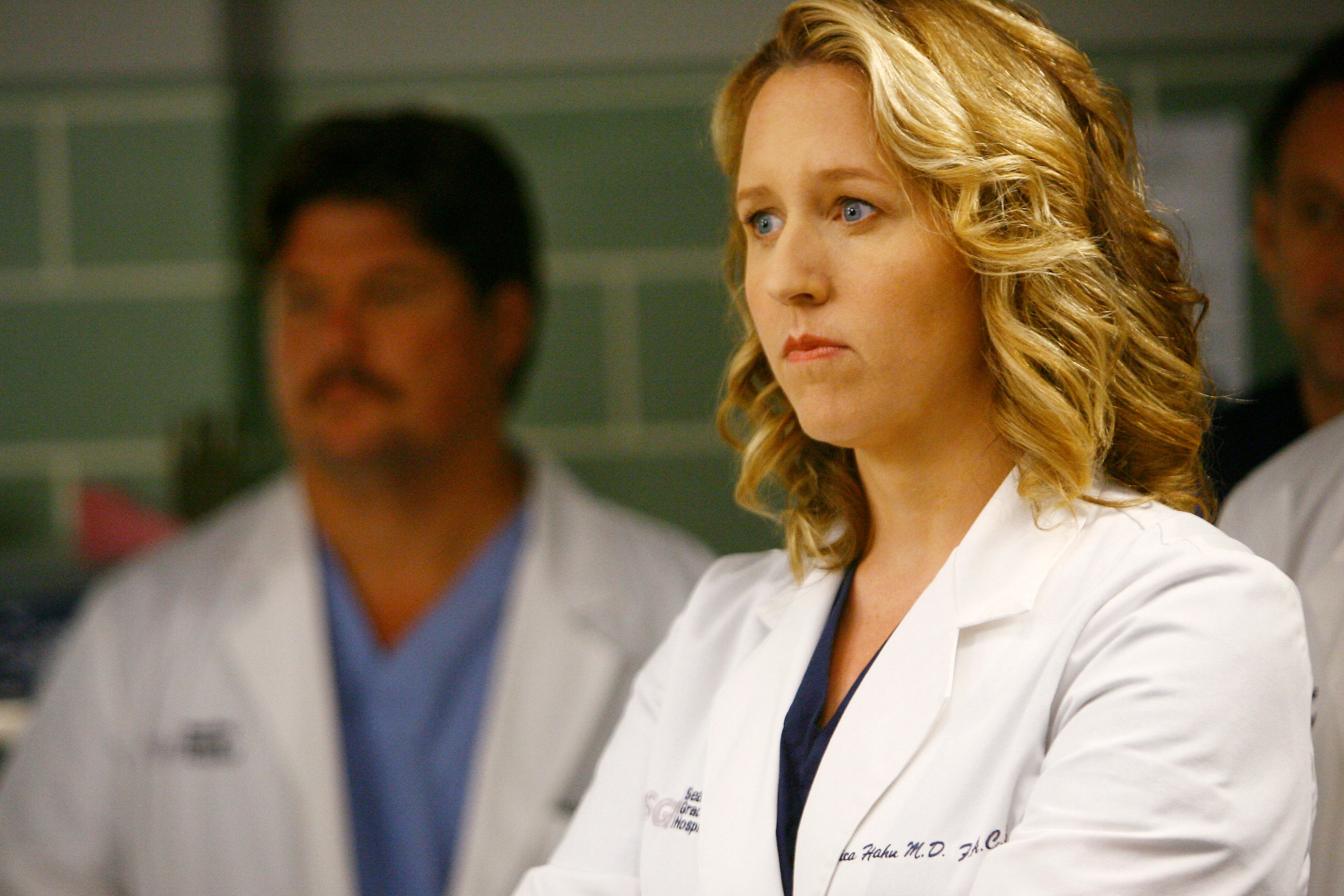 RELATED: Patrick Dempsey Says This is His Favorite Episode of 'Grey's Anatomy'
Smith considered being cast on the ABC hit show as compensation for less-than-stellar school days as a teenager. 
"I was never a popular kid in high school and this was like the popular show," she remarked. "I felt like all of a sudden they made me a cheerleader or something – I just couldn't believe it."