This High-Paying Actor 'Fully' Expects Justin and Hailey Bieber To Have a Baby in 2021
It's been almost two years since Justin and Hailey Bieber tied the knot in an intimate courthouse wedding in New York City. Now that they have said their "I Do," many wonder when they could possibly start having kids.
Though the couple recently claimed that baby-making won't begin anytime soon, one fellow A-lister is convinced that the newlyweds will welcome their first child sometime next year.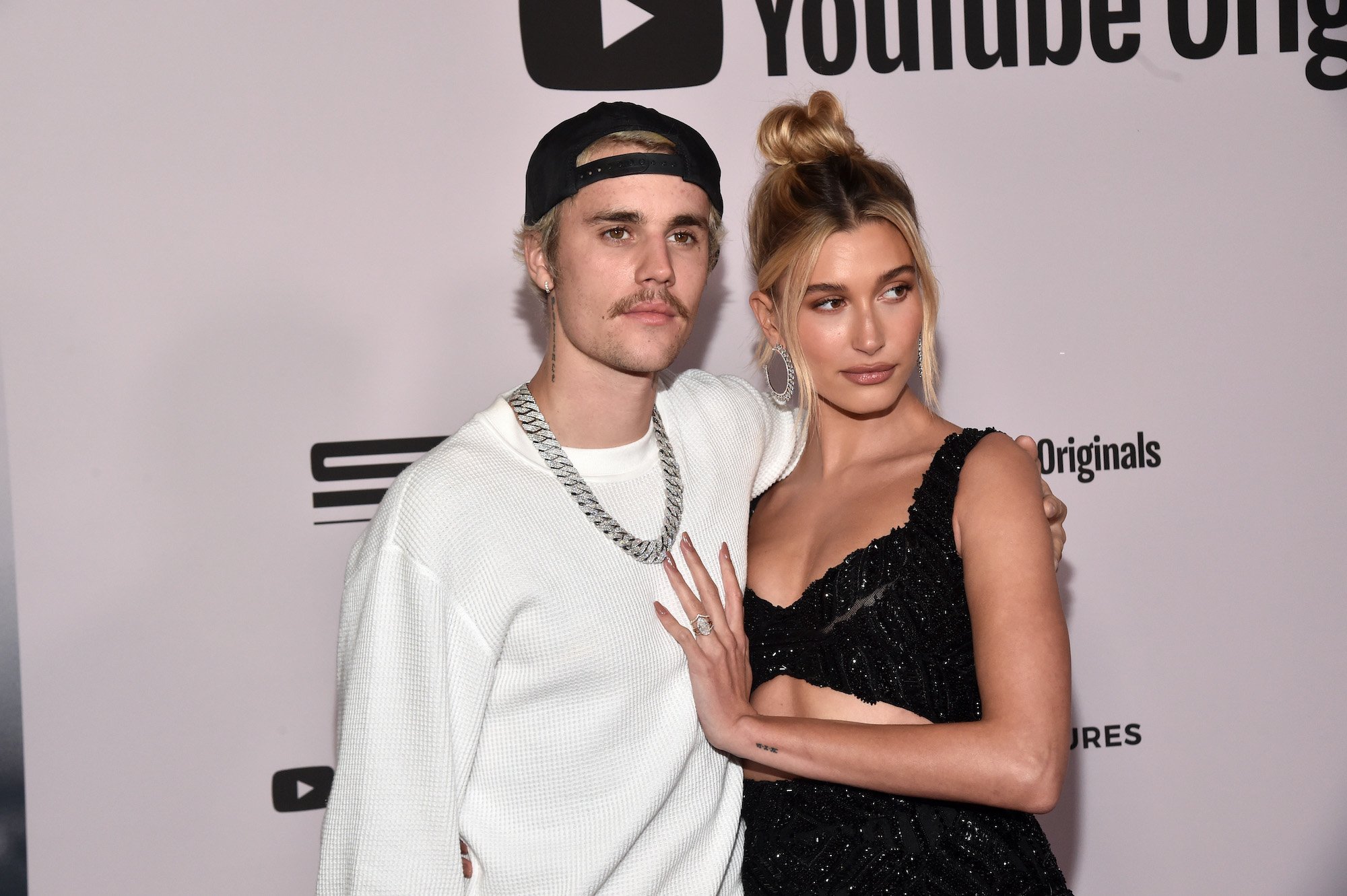 What Justin and Hailey Bieber have said about having kids
Since tying the knot, the Biebers have been open about their plans to have kids, often sharing their desire through various interviews and social media posts.
While opening up to fans about his mental health in March 2019, the singer explained that he took a step back from music to become a person who can maintain relationships — and eventually raise a family.
"So I read a lot of messages saying you want an album … I am now very focused on repairing some of the deep-rooted issues that I have as most of us have, so that I don't fall apart, so that I can sustain my marriage and be the father I want to be," he shared in on Instagram. "Music is very important to me, but nothing comes before my family and my health."
A few months later, Bieber reflected what it would be like to spend quality time at a theme park with his future kid after visiting Disney World with his wife.
"Love dates with you, baby … One day I'll be doing daddy-daughter dates … Not hinting at anything soon I'm not in a rush. I just wanna enjoy you by yourself for a while! #Disneyworld," he captioned a snapshot of himself and the model, which he shared in July 2019.
That same month, Hailey revealed she had (mild) baby fever while commenting under a photo of Kylie Jenner's daughter, Stormi Webster. "Please stop giving me the most baby fever 😩 she's the sweetest," she wrote. 
Though the comment made many wonder if a baby Biebs was on the way, the model left another comment to clear things up. "Just admiring my friend's beautiful daughter. Doesn't mean I'm having babies anytime soon!"
Hailey Bieber says she and Justin haven't begun to expand their family
Since everyone has been quarantined inside their homes during the coronavirus pandemic, many were convinced that the Biebers have been using this time to expand their family.
But despite spending a lot of quality time together inside of their home, Hailey recently assured speculators that she and the singer are still just a family of two.
"We didn't make any babies, so that's that," the supermodel said during PaleyFest LA, where she and Bieber promoted his latest project, Justin Bieber: Seasons. 
"Honestly, I really do think we've enjoyed this time," she added. "We're still pretty newly married. I mean, we'll celebrate two years in September."
This actor believes the Biebers will welcome a baby in 2021
Though fans are hoping the Biebers will announce they're expecting their first child sometime soon, one celebrity is convinced the couple will become parents within the next year.
On Aug. 23, Justin posted sweet new photos of himself posing with his niece, Iris, the one-week-old daughter of Alaia Baldwin, Hailey Bieber's older sister.
"My baby niece iris .. scroll through and witness the most squishy cute gumdrop ever!! Love you @alaiabaldwin and @andrewaronow! She's so precious!" Justin captioned the cute shirtless snapshots of himself and the newborn baby girl.
After sharing the post on Instagram, many fans and celebrities began filling the comments with their reactions to the adorable photo.
But it was Dwayne "The Rock" Johnson's comment that caught everyone's attention. "This image pretty much seals the deal. Fully expect you and H to have a baby in 2021. 😉👊🏾," the Fast & Furious star wrote.
Though Hailey made it clear she is currently not with child, it's clear Johnson is fully convinced a Bieber pregnancy announcement is in store for the upcoming year.