This Horror Movie Director Wrote a Children's Book About an Animal People Think Is Fake
Bobby Roe might be a horror writer, director, and actor who has worked on films like The Houses October Built, but he's also a father and children's book author. Find out what inspired Roe to write a children's book about a creature many people think is fake.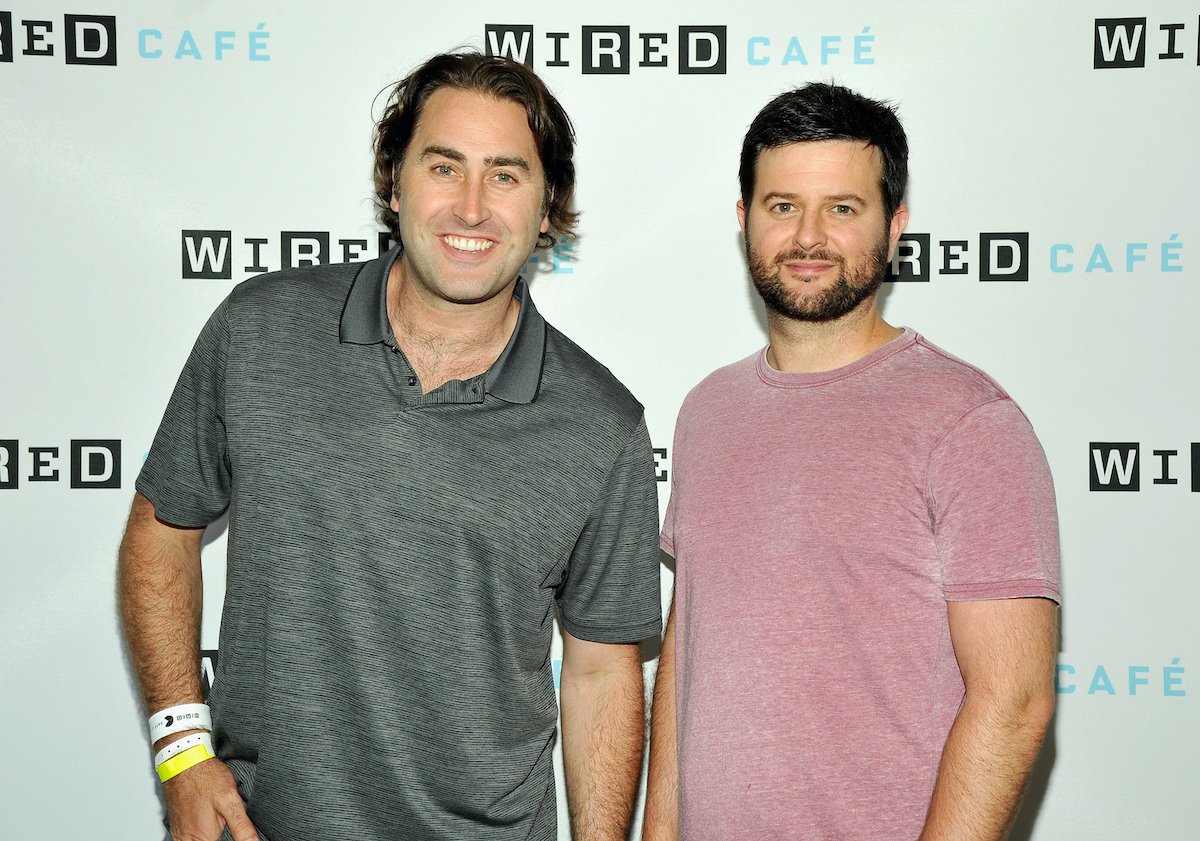 Bobby Roe is known for 'The Houses October Built' 
The Houses October Built is a horror flick that was released in 2014. The movie follows a group of friends who take a road trip in search of the scariest haunted houses in America. Eventually, the group finds themselves searching for the Blue Skeleton — a cult-like haunt rumored to use torture methods to elicit scares. 
For Roe The Houses October Built is a love letter to the haunt community. 
"[There are] 3,000 haunted houses in the United States alone, and no one had ever put it on the big screen," Roe explained on the Lights, Camera, No podcast.
To create an authentic movie that celebrated haunts across the United States, Roe took "the Borat approach." He put his actors in the middle of actual scare environments to give his audience the real-deal experience. 
"I can't get the 'That's not what would really happen' flack because that is what happened," he said. 
Bobby Roe has more horror movies coming up 
Before the coronavirus (COVID-19) pandemic hit the United States, Roe was working on A Wicked Tale — a story loosely based on the Hansel and Gretel fairytale. Like so many other things, the pandemic put Roe's project at a standstill. 
Fortunately, Roe and other filmmakers were still able to create during their coronavirus quarantine. Isolation is a horror anthology that weaves together nine standalone stories. Filmmakers like Roe, Jack Ryan's Dennie Gordon, and Wicked Lake's Zach Passero contributed to the project, amongst others. Each story follows different people as they confront their biggest fears in order to survive. Roe's two children star in his portion of the film.
When he isn't creating new content with his kids, Roe is busy being a dad. Part of that means reading bedtime stories. One day, the creator noticed something sub-par about what he was reading to his kids, so he decided to write a book of his own.
Bobby Roe wrote a children's book because the books he was reading were 'terrible' 
Roe might be a guru in the horror community, but he's also a dad who hated some of the books he was reading to his kids. 
"I was reading these books to my daughter and they were just — they were terrible," Roe said on the podcast. "As parents, we're a lot more careful now in what we're reading [to our kids]." Seeing major publishers put out work that Roe felt was less-than worthy of reading to his children, he decided to write a book about an animal many people think is fictional — the narwhal.
Bobby Roe proves the narwhal is a very real animal in his children's book
Contrary to popular belief, narwhals are very real. Roe thought it was comical how many people believe the narwhal is a fictional animal. He decided to address the history of the narwhal in his book.
"Having little ones, I had always wanted to do this idea but I'm not in the animation world," Roe explained on the podcast. He explained how long the process takes to create an animated movie. Instead of waiting the five-plus years for a film, Roe wrote a children's book. 
Originally, people thought Roe's concept would somehow involve a whale impaling people. That's likely because he comes from the world of horror. Instead, Roe sought to educate kids and their parents about the origin story of the narwhal. 
"I'm not kidding you — 50% of people I talk to think they're imaginary," Roe said. "It's mind-blowing." Because you can't go see a narwhal in an aquarium, people think they're mythical creatures.
"[Narwhals are] everybody's dream — [they're] a whale unicorn," Roe continued. "We wanted to give an origin story for a narwhal because we had never seen that before," Roe added, explaining how he worked on the book with his Houses co-star Zack Andrews. 
Narah and the Unicorn: The Original Narwhal Story incorporates the zoology of narwhals in a way that engages children. Roe is hopeful that one day he'll be able to turn the book into a television series or animated movie. 
Stay tuned for more from Roe, including his portion in Isolation and two more potential installments to The Houses October Built franchise.