This is 1 Color Queen Elizabeth II Refuses to Wear in Public
When we think of Queen Elizabeth II's wardrobe we think of bright, neon, color-coded outfits. We've seen Her Majesty in just about every color of the rainbow but there is one hue she purposely does not wear and she has a very good reason for that.
Here's what color the queen refuses to wear in public and why she always dresses in such loud colors. Plus, the one shade Kate Middleton and Meghan Markle never wear to royal engagements.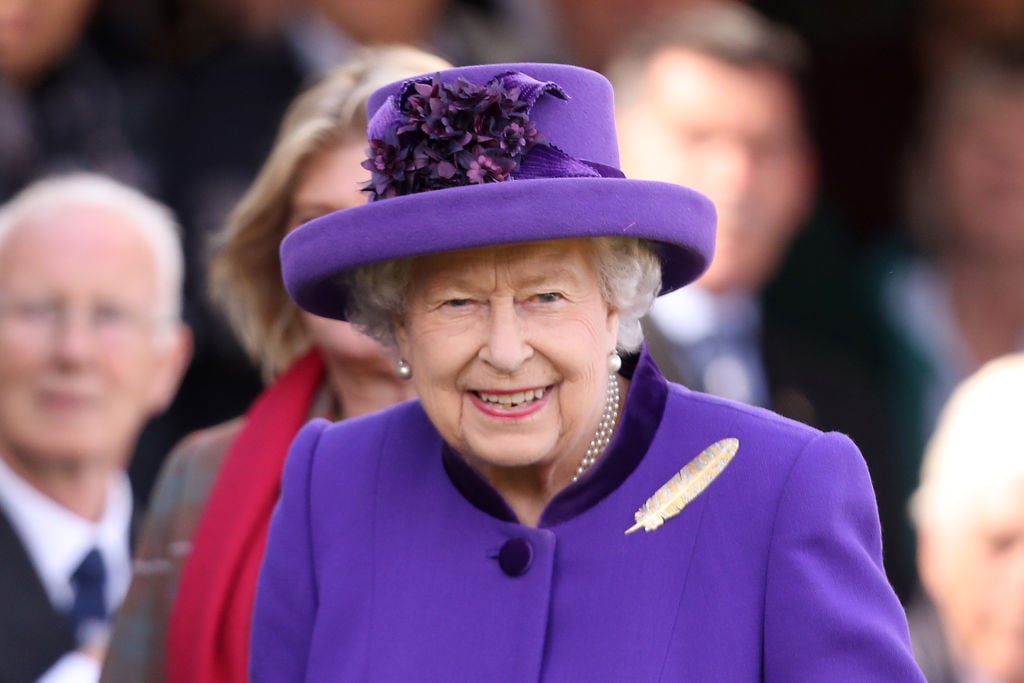 Why the queen always wears bright colors
There is a reason behind why Queen Elizabeth always has on such vibrant and eye-catching colors whenever we see her out and about.
"She needs to stand out for people to be able to say 'I saw the queen'," her daughter-in-law Sophie, Countess of Wessex, explained in the 2017 documentary The Queen at 90. "Don't forget that when she turns up somewhere, the crowds are two, three, four, 10, 15 deep and someone wants to be able to say they saw a bit of the queen's hat as she went past."
Of those bright colors, one of Her Majesty's favorites is blue. An analysis done by Vogue revealed that over the years the queen has been photographed in some shade of blue almost 30% of the time.
The one color you'll never catch her in
Although we've seen her in nearly every color imaginable, there's one shade she refrains from wearing. The queen will not dress in beige on royal outings because that's one color she won't stand out in.
"My favorite remark she ever said was, 'I can never wear beige because nobody will know who I am,'" royal biographer Robert Hardman wrote in his book Our Queen.
He added that the monarch does dress in neutrals when she's off-duty at Balmoral or Sandringham, just not for events where fans gather to try and catch a glimpse of the 5-foot-4-inch queen.
What color Kate Middleton and Meghan Markle won't wear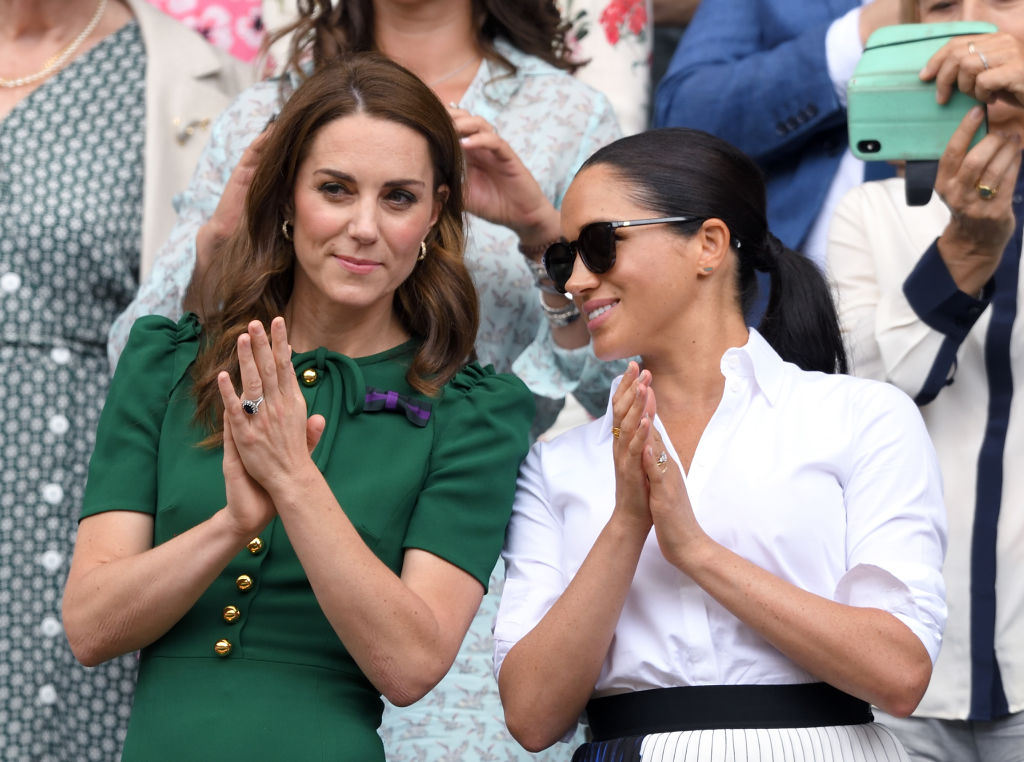 Like their grandmother-in-law, there is one specific color Kate Middleton and Meghan Markle never wear in public. That color is orange. It's a shade that neither of the duchesses have incorporated into their wardrobe. We know there is no protocol against wearing orange since we've seen the queen in it a number of times. So why don't the duchesses wear it?
According to The Express, "There is no royal fashion rule preventing the [women] from sporting the vibrant hue, but it is believed orange does not photograph as well as other colors."
Color analyst Gabriella Winters of Chromology U.K. opined that the ladies don't wear it simply because it doesn't look the best on them.
"People absorb and reflect the same colors differently depending on their unique biological makeup. When a color is placed adjacent to your face, it will reflect its wavelength onto you," she explained, adding that wearing the wrong colors can have a negative effect. "Yellowish or greenish casts from too-warm colors are common, greyish or reddish casts from too-cool colors are also typical."
Read more: The Real Reason Queen Elizabeth II Never Wears Pants