This Is How Blac Chyna Coparents With Rob Kardashian
If you kept up with the media during the time that Blac Chyna and Rob Kardashian broke up, you probably noticed what a mess it became. The couple shares a daughter, so fans were worried about the effect their fighting could have on the little girl.
But Chyna has recently opened up about her current co-parenting relationship with Kardashian, and it's surprisingly positive.
Here's the story of how Chyna and Kardashian were able to work through their differences for the sake of their daughter.
Blac Chyna and Rob Kardashian shared a painful breakup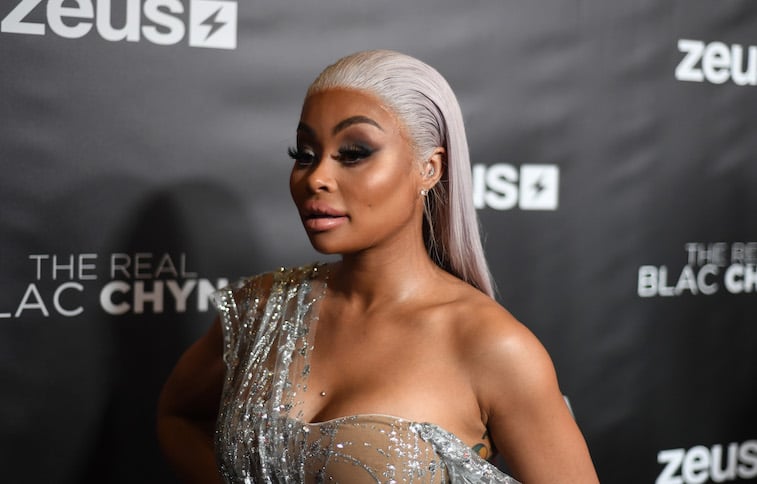 When Chyna and Kardashian separated in 2016, an almost constant string of drama ruled the headlines for months. There were fights which the couple shared on social media and on their reality shows.
Both Chyna and Kardashian wrote their feelings out for all their followers to see. Kardashian once wrote, "I truly loved Angela [Chyna]. I gave everything I owned for her… I am so broken."
Chyna was also open to her followers about the details of their breakup. "I have done nothing but help & loved him from the beginning!" she wrote.
Tokyo Toni, Chyna's mother, even joined in on the social media trash talk of her daughter's ex, by sharing a lengthy tirade against Kardashian with her followers. Watching the drama unfold, few fans expected the couple to be able to come to an agreement.
As well as the pain they carried from a failed engagement, Chyna and Kardashian had to work out a parenting plan that would be best for their daughter, 2-year-old Dream.
After trying out a few different arrangements, they've finally settled on an agreement that they both seem happy with.
Chyna and Kardashian's parenting plan
They've agreed to joint custody, with Kardashian keeping Dream about 70 percent of the time. There's also a non-disparagement clause, which means they aren't allowed to trash each other.
Honestly, every co-parenting couple needs this clause, because it's so hard on the kids when their parents are insulting each other. Kudos to Chyna and Kardashian for recognizing that fact.
Now that the situation has calmed down, Chyna and Kardashian are working on their co-parenting skills. A big part of that, according to Chyna, is communication.
"The key to [co-parenting] is basically communication," she told Us Weekly. "It makes it a little bit easier if you can communicate with your child's other parent. That's the best and healthiest way."
Chyna also spoke with Entertainment Tonight about her co-parenting relationship. "I just feel like having a good relationship with the other parent and co-parenting is a healthy type of thing," she said. "It's something that a lot of people need to practice."
A good relationship with Kardashian means that Chyna gets some much needed time to relax. She credits Kardashian with helping her to "find balance" in her parenting. "My children's dads… help out because you have to have that time to yourself, just to even go to the spa and kind of reset." Chyna told Us Weekly.
Chyna and Kardashian are in a good place now
During the heat of their breakup, there were a lot of insults thrown around by both Chyna and Kardashian. If they truly are in a positive place now, where they can communicate regarding their daughter, that's a huge accomplishment. Most people watching the drama unfold at the time didn't think that would ever be possible for these two.
Kardashian isn't the only baby-daddy in Chyna's life. In addition to her daughter Dream, Chyna also shares a 6-year-old son, named King Cairo, with rapper Tyga.
So when she talks about having a great relationship with the other parent, she's referring to both Kardashian and Tyga.
It's no surprise that Chyna is a bit hot-headed when it comes to her exes, but the fact that she's been able to work things out with both her baby daddies shows her commitment to parenthood and is a great accomplishment.