This Is How Elvira Mistress of the Dark Really Looks Without Her Wig and Makeup
A few things that go hand-in-hand with Halloween are pumpkins, candy, costumes, and Elvira. The horror hostess has been a figure in pop culture for four decades. She is recognizable to generations of fans in her tight black dress and iconic, gravity-defying wig. But have you ever wondered what she looks like when she's not dressed up in character?
Read on to see why you probably wouldn't be able to spot Elvira, Mistress of the Dark without her wig and makeup.
Cassandra Peterson was burned in an accident that inspired her humor
Elvira's character is played by Cassandra Peterson who was born in Manhattan, Kansas and grew up in Colorado Springs. A terrible accident when she was a toddler actually inspired the trademark humor her fans love.
When Peterson was just 2 years old she was playing in the kitchen while her mother was cooking eggs for Easter. Peterson climbed up onto a chair and reached the stove, tipping over the pot where the eggs were boiling. This resulted in burns on 35% of her body with the most severe on her neck and shoulders, which required skin grafts.
IMDb noted that Peterson has stated that she was bullied constantly by other children over her scars. Peterson developed a tactic in which she would make jokes about it herself before the other kids could to stop hearing so much criticism from her peers. This helped her develop her own humor that she has displayed throughout her career.
She always dressed up as characters she loved as a kid
Peterson's mom owned a costume shop so as a kid she would dress up as some of her favorite TV characters. Of course, this was long before she knew her own TV persona would become one of the most popular Halloween costumes of all-time. But minus the Elvira getup, many people wouldn't recognize her.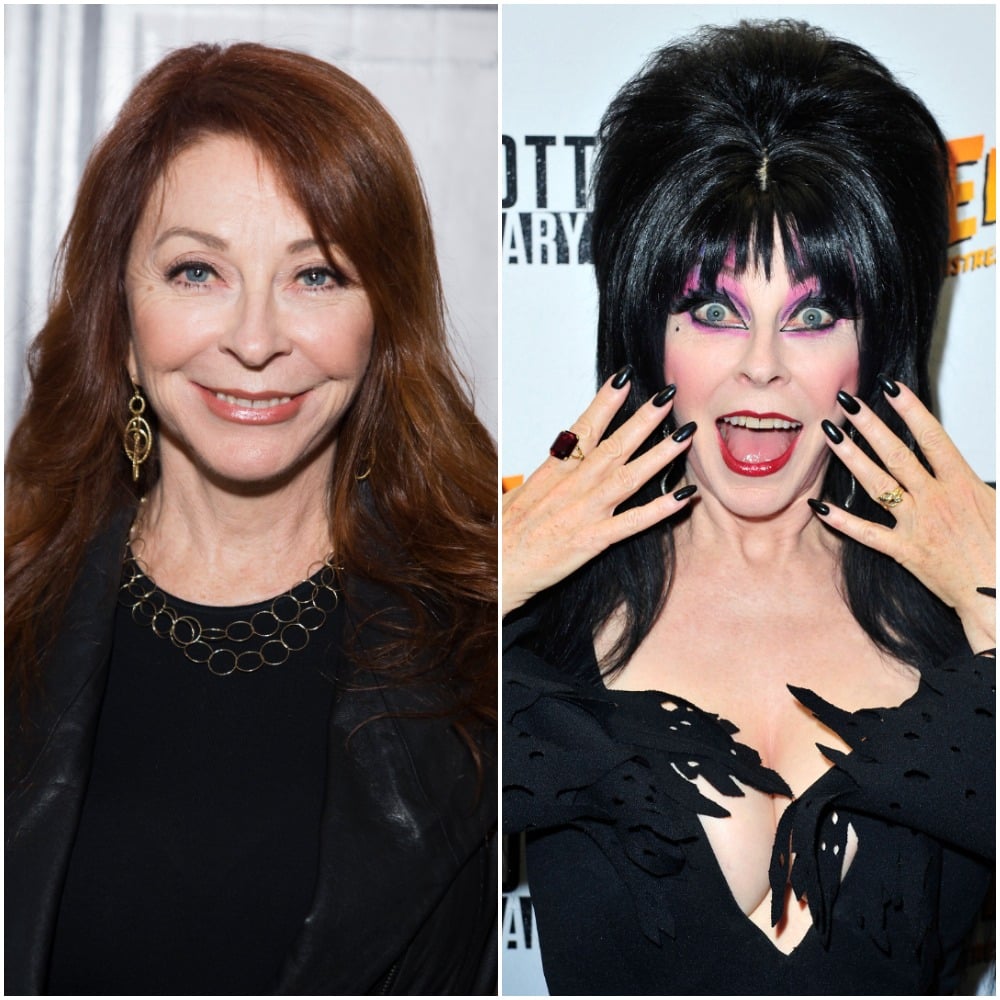 Peterson previously spoke to the Huffington Post about all the great costumes she used to wear.
"I had the best costumes of any kid, starting in second grade. I won every contest," she recalled. "Whatever was hot on TV… I remember my first costume contest I was dressed as Miss Kitty from Gunsmoke… I won a hundred dollar bond… every year I was dressed as a character… from Dream of Jeannie… or… Ginger from Gilligan's Island–whatever was the hot character."
RELATED: Does Cher Wear a Wig?
Peterson's career when she's not playing Elvira
Peterson's career outside of playing the Queen of Halloween includes appearances in films such as Pee-wee's Big Adventure in 1985, Allan Quatermain and the Lost City of Gold in 1987 alongside Richard Chamberlain and Sharon Stone, and as "Linda" in the 2010 flick All About Evil.
Peterson has one child. Her daughter, Sadie Pierson, was born just a few weeks before Halloween on Oct. 12, 1994. Pierson's father is a musician named Mark Pierson. He and Peterson tied the knot in 1981. Pierson later became his wife's manager. However, things didn't last and they divorced in 2003.
As for Peterson's alter ego, Elvira was previously asked about who her dream man would be.
"I'd like Vincent Price, but unfortunately he's not around anymore. So I'll take Brad Pitt just because he's so damn cute," she said.