This Is How Justin Bieber Is Keeping His Marriage to Hailey Bieber Strong and Avoiding Cheating
Justin Bieber may be happy with his wife Hailey now, but it wasn't always like that. For a long time, Justin struggled to make his relationships work and to be faithful. Fans watched for years as he and Selena Gomez were on and off and tried to work through their issues to no avail. But now, Justin wants to make sure he gets everything right with Hailey, so he's taking some necessary precautions.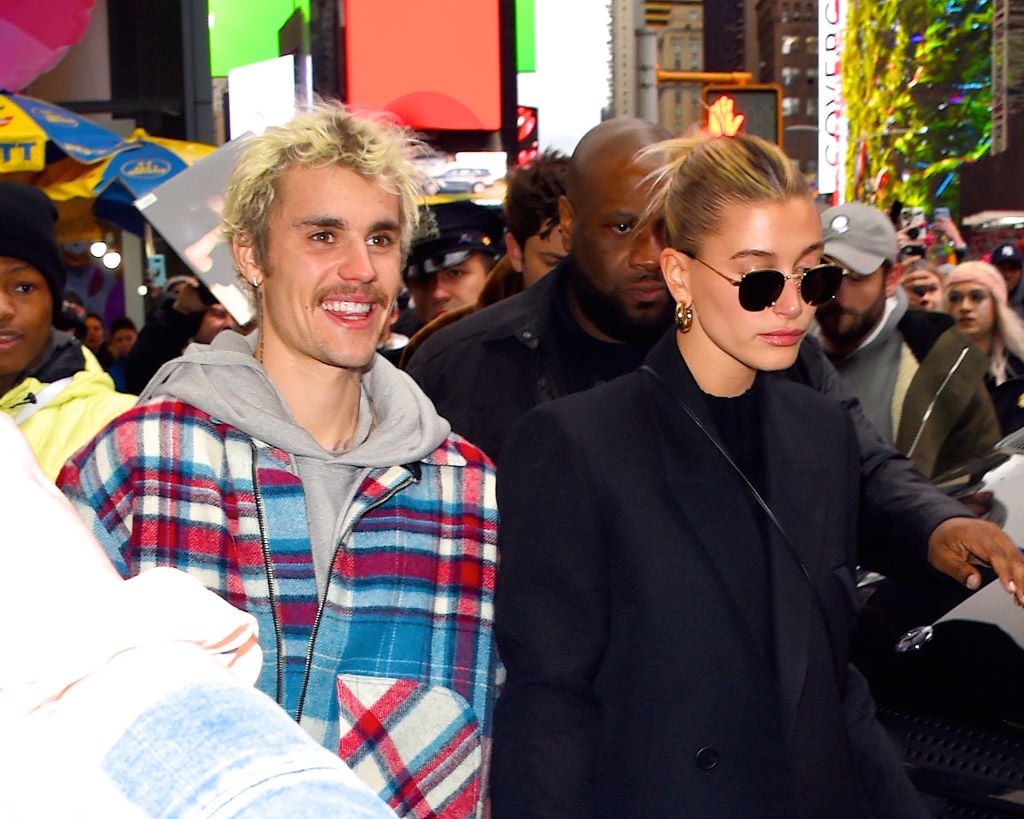 What were Justin Bieber's relationships like in the past?
Justin and Gomez got together when they were still young teens, so there was a lot of learning to do in the relationship. There were multiple rumors of infidelity throughout their time together.
Then, when Justin moved on to Hailey, he still wasn't ready to settle down and commit.
"I'd let her know prior to the tour when we were hanging a lot, I said, 'Listen, I'm still really hurt and still trying to figure out my way, and I'm not ready to make a commitment to you… I just don't want to say something and do the opposite,'" Justin recently told Zane Lowe in an interview.
How has Justin changed?
Since getting back with Hailey, Justin has done work to make sure he is the person that she deserves.
"I think I was just hurt from my previous relationship…In my previous relationship, I went off and just went crazy and went wild, just was being reckless," he said of how he was before Hailey. "[With Hailey] I took the time to really build myself and focus on me, and try to make the right decisions and all that sort of stuff. And yeah, I got better."
And even Hailey noticed the difference when they first reconnected.
"He had grown up so much," Hailey told Elle. "I was actually shocked. I think I had grown up a lot, too. He was somebody I'd always cared about so deeply and loved very deeply. Obviously, it took work and getting past things between the two of us, but it was all very worth it."
How is Justin Bieber making sure he doesn't cheat on Hailey?
In previous relationships, Justin would have a hard time remaining faithful while on tour. But this time, he's bringing Hailey along to keep him grounded and on track.
"Justin is in full tour prep mode and very excited," a source close to the couple told HollywoodLife. "This will be his first tour as a married man and that is making all the difference for him because Hailey gives him so much support and stability. He has full confidence that with her by his side this will be his best tour ever. He's going into this with a very strong mind and a healthy mindset and Hailey is a big part of that."
Hailey might have to pop in and out of the tour over the course of its 45 dates to work every now and then but her main focus is being there for her husband.
"Justin wants Hailey with him for the tour and she wants to be there," the source continued. "She'll still work, if she has a job she wants to do, she'll go do it. But otherwise they'll be together. They love being together. Justin is happiest when Hailey is with him and it's the same for her. And it certainly won't be a chore for Hailey, she's very excited for this tour."