This Is How Meghan Markle Remembered Princess Diana After Announcing Her Pregnancy
It's been an exciting year for Duchess Meghan Markle. The former actress left her life in Hollywood behind as well as her beloved character, Rachel Zane, on the critically acclaimed series, Suits to become a real-life royal. The duchess met and fell in love with Prince Harry and became an official royal on May 19, 2018, when she and the regal red-head tied the knot.
Now, Markle's life is changing in an even bigger way. The women's rights activist is about to become a first-time mom, and everyone is ridiculously excited about it. There had been much speculation about the duchess' possible pregnancy in the last couple of weeks. Her choice of loose clothing, peplum tops, and the Givenchy A-line coat that she wore during the duration of Princess Eugenie's wedding seemed like dead giveaways that she was hiding a baby bump.
Kensington Palace announced that Markle and Prince Harry were officially expecting on Oct. 15, 2018. In a statement, they said, "Their Royal Highnesses The Duke and Duchess of Sussex are very pleased to announce that The Duchess of Sussex is expecting a baby in the Spring of 2019."
Since most people don't announce their pregnancies until after the first trimester and it has been reported that Markle already had her 12-week scan, we know that she is entering at least her fourth month of pregnancy, with an expected due date sometime in April 2019.
A happy time
Though Markle, Prince Harry, and the royal family are over the moon about their news, the royal couple didn't have much time to celebrate; they jetted off for the first royal tour together just as the pregnancy became public. The parents-to-be will travel to Australia, Fiji, Tonga, and New Zealand where they will embark on 76 engagements including the 2018 Invictus Games which were started by Prince Harry.
The games, which will be held in Sydney this year, consists of wounded, injured or sick armed services personnel and their associated veterans taking part in sports including wheelchair basketball, sitting volleyball, and indoor rowing.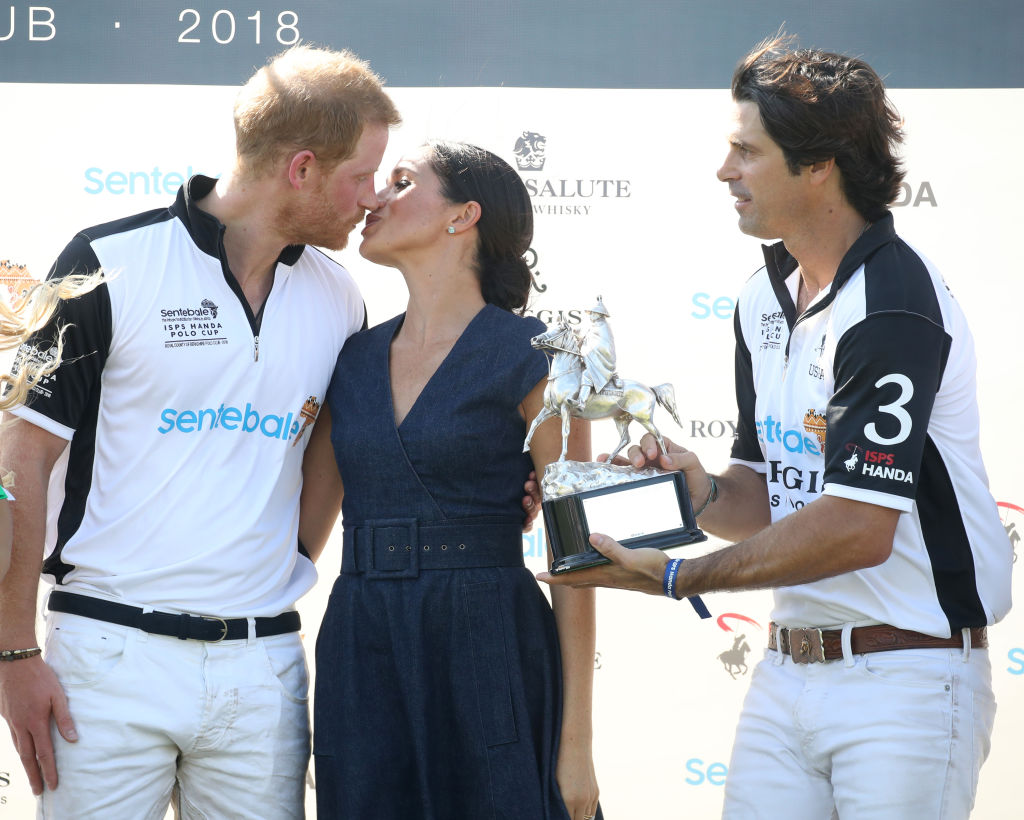 Excited for their new journey
During their first day in Australia, the prince said to the crowd during their welcome reception, "We're both absolutely delighted to be here and to see you serving beer and tea at an afternoon reception in true Aussie style. We also, genuinely, couldn't think of a better place to announce, uh, the upcoming baby, be it a boy or girl, so thank you very much."
Meanwhile, Markle said about becoming a parent, "We're ready! We're excited to join the club." During their outing, the duo received their first baby gift from Governor General Peter Cosgrove and his wife, Lady Lynne Cosgrove. It was an adorable stuffed kangaroo. Markle delightedly exclaimed, "That's so cute, it's our first baby gift!"
Meghan and Harry were out and about in #Australia today – Meghan wearing a dress by Australian designer @karengeeofficial. What did you think of the #RoyalTourAustralia first day? https://t.co/55kWQ2lJAz pic.twitter.com/XotMrk3KEl

— Meghans Mirror (@MeghansMirror) October 16, 2018
Homage to Princess Diana
Though the couple has a niece and two nephews though Prince Harry's brother Prince William and their sister-in-law, Duchess Kate Middleton, being first-time parents will certainly bring up a mixture of emotions especially for Prince Harry, whose beloved mother, Princess Diana died tragically in 1997.
In her first public appearance after announcing her pregnancy, Marle decided to remember the prince's mom. She accessorized her fitted white Karen Gee sleeveless dress with a pair of Princess Diana's butterfly earrings. The late princess wore them during a trip to Canada on May 3, 1986 — a year after she gave birth to Prince Harry.
The duchess matched the earrings with Princess Diana's gold bracelet, which she wore while visiting the Lord Gage Centre for Old People, a Guinness Trust Home, in Newham, East London in 1990.
What a lovely way to remember such a great woman.
Read more: Will Meghan Markle and Prince Harry's Baby Alter the Line of Succession?