This Is How Much Meghan Markle and Prince Harry Charge for Speaking Engagements
Prince Harry and Meghan, Duchess of Sussex are making their own money now. The Sussexes are fully financially independent from the royal family and are making business deals left and right. They just signed a multi-million dollar deal with Netflix and are now accepting offers for speaking engagements. But if you thought you might land Harry and Meghan to speak at your event, you'd better be ready to shell out some serious cash.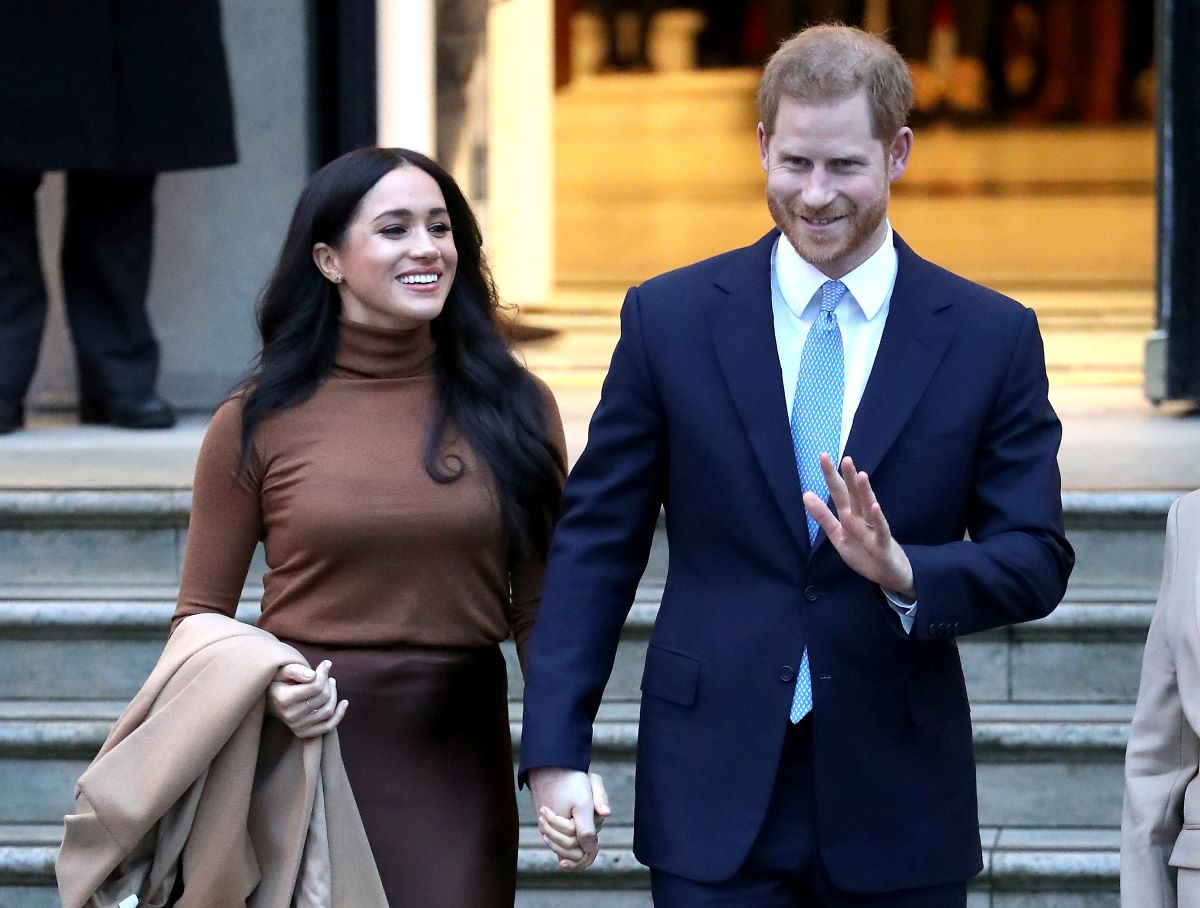 Prince Harry and Meghan Markle's financial independence
Since Harry and Meghan stepped down from their positions as working royals, people have wondered what their financial situation has looked like. British taxpayers have been concerned that they could possibly be funding Harry and Meghan's move from the U.K. to America and their new purchase of a home in Montecito, California.
But Harry and Meghan had been working toward financial independence for a while and did not want any assistance from Harry's family when purchasing their home.
"Harry could've asked [Prince] Charles to contribute toward the cost of the house, but he chose not to," a source told Us Weekly. "Getting his dad financially involved would result in the royals having control over him. It would mean going backwards."
Even before the Netflix deal, each of the Sussexes had money of their own.
"Both of them are extremely liquid when it comes to their assets," Omid Scobie, co-author of  Finding Freedom: Harry and Meghan and the Making of a Modern Royal Family, told Entertainment Tonight. "Harry brings a lot to the table himself and Meghan lives off residuals from Suits and the many appearances that she's done in other projects too."
How much do Harry and Meghan charge for speaking engagements?
Meghan and Harry both signed with the Harry Walker Agency in June. The agency also handles other high-profile clients like the Obamas. According to a new Telegraph report, the Duke and Duchess of Sussex are asking for $1 million in order to do speaking engagements. This hefty price takes into account that the speaking engagements will be virtual, so it only reasons that the price will go up once the threat of coronavirus (COVID-19) is no longer a concern and Meghan and Harry can attend events in person.
But even if you do have the money to book Harry and Meghan, that doesn't mean that they will agree to speak. The couple also needs to have control over who introduces them, who moderates the discussion, and more.
Notable speaking events
Prince Harry and Meghan have done quite a few speaking engagements while quarantining during the pandemic. On June 3, Meghan even gave a virtual commencement speech to the graduating class of her alma mater Immaculate Heart High School.
Meghan used the speech to address the senseless murders of Breonna Taylor and George Floyd and encourage the high schoolers to vote.
"You're going to use your voice in a stronger way than you've ever been able to, because most of you are 18 – or you're going to turn 18 soon — so you're going to vote," she said. "You're going to have empathy for those who don't see the world through the same lens that you do."
It is unknown how much Meghan received for that engagement.