This Is Most Terrifying Gift 'The Voice' Co-Host Blake Shelton Has Ever Received From a Fan
Today, Blake Shelton is known all the world over for his chart-topping musical success, his blossoming love life, and his long-standing appearance on the hit reality TV show The Voice. This rise to the top has humble origins, though, and back when the country music star was just another musician trying to make it big on the county fair circuit, he got a shocking surprise from a fan. Let's take a closer look at how Shelton rose to fame and just what was in a brown paper bag that a fan handed him on stage.
Blake Shelton moved to Nashville with high hopes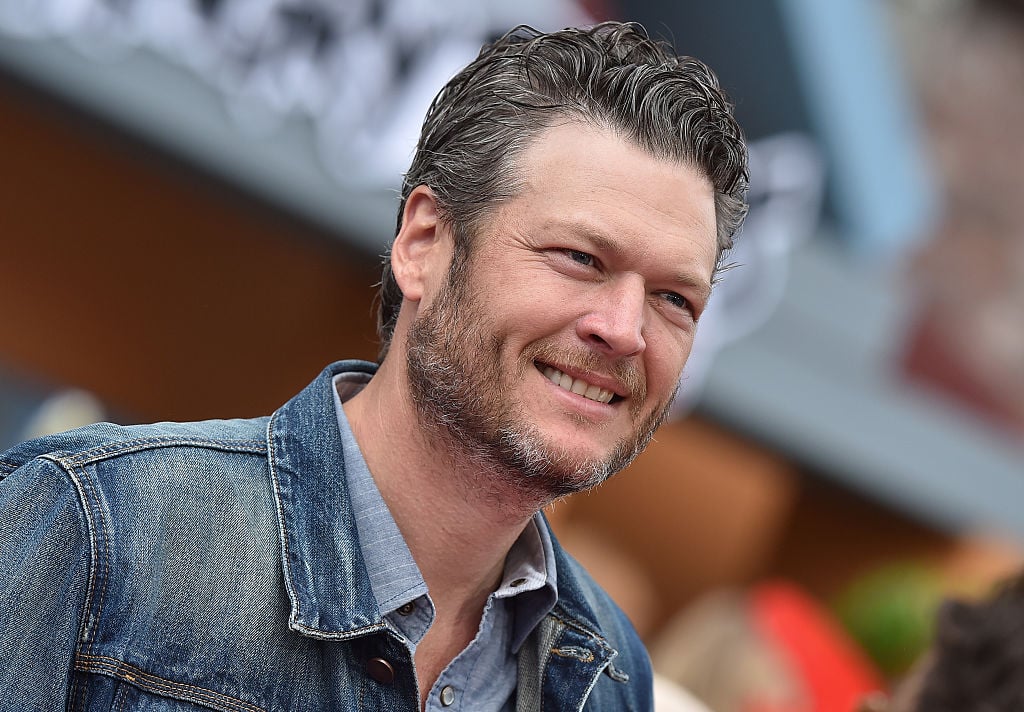 Shelton was only 17 when he moved to Nashville with his sights set on becoming a country music star. Even before that, he was a teenage musician in his home state of Oklahoma who had gained local fame performing in bars and winning awards.
That's why, only two weeks after graduating high school in 1994, he decided to see just how far he could take his career. He started out selling songs to different labels and didn't see a hit of his own making the charts until 2001 with his song "Austin."
Soon after, he released his self-titled debut album, and things began to really take off for the musician. He started releasing records at an impressive pace and racking up awards from places like the Grand Ole Opry and the Country Music Association. 
By 2011, which is the year The Voice debuted with Shelton filling one of the judges' seats, he was solidly established as a serious country music star. Even as his newfound fame on the television series climbed, he continued to release albums and further solidify his place in the genre.
Blake Shelton's love life has been tumultuous
During his rise to fame, Shelton married twice . . . and divorced twice. His first marriage was a short-lived romance with Kaynette Williams. They married in 2003 and divorced in 2006. Fans were quite taken with his next relationship.
He and fellow country star Miranda Lambert had been dating for a long time when they tied the knot in 2011. While fans envisioned a happily ever after, the pair shocked the country music world when they announced their divorce in 2015 saying, in part: "This is not the future we envisioned." 
Soon after, rumors began to swirl around Shelton and his fellow The Voice judge, Gwen Stefani. While the rocker with a "bad girl" reputation and the mellow country star seemed like an unlikely pairing from a distance, the two had obvious chemistry and a lot of flirtatious moments together. It turns out that behind the scenes, the pair also had something else in common: dealing with the pain of very public divorces. 
They bonded over their shared experiences and eventually made their relationship public. Now people are speculating if Shelton will be walking down the aisle for the third (and hopefully final) time to wed Stefani.
A fan once gave Blake Shelton a brown paper bag
During this rise to fame, Shelton has had to deal with a lot of attention from the public. Even before he became a megastar, he was receiving gifts from adoring fans. Back when he was still doing county fairs, he would be gifted items at the end of a performance.
Understandably, it was a little overwhelming to be handed all of these things as he was trying to depart the stage, so he recounted one time when he just took all of his gifts back to the tour bus with him to go through them later. Among the stuffed animals and flowers was an inconspicuous brown paper sack.
Shelton opened it up, and out climbed a live iguana! Shelton said he "screamed like a little girl" when the animal launched itself from the sack and landed on his shirt. 
These days, the singer has amassed the kind of wealth and fame that means he can probably hire someone else to check and make sure his fan mail doesn't have claws before he deals with it. But it's fun to think about Shelton's humble origins and his early days on the road.