This Is Queen Elizabeth's Favorite Member Of The Royal Family, And It's Not Meghan Markle
The British media regularly conducts polls to find out who is the most popular member of the royal family among UK citizens. But who is Queen Elizabeth's favorite? Royal experts have different opinions about who the Monarch favors most, but one thing they do agree on is that it's not Meghan Markle.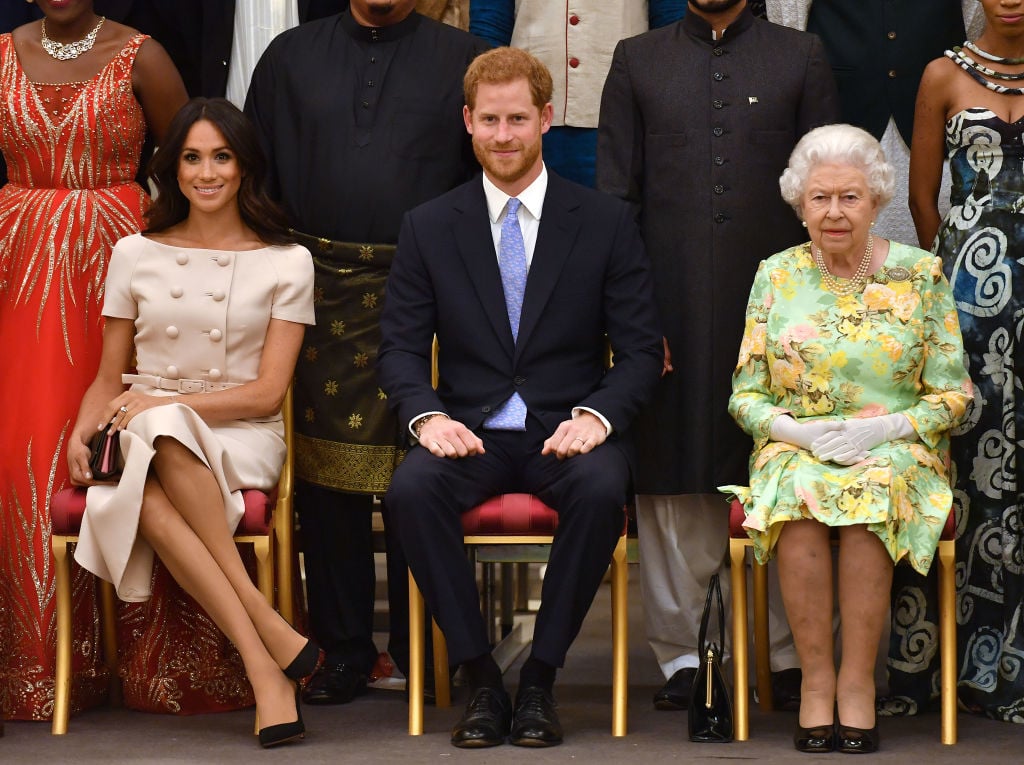 Queen Elizabeth and Princess Margaret were very different, but very close
Queen Elizabeth and her younger sister Princess Margaret, Countess of Snowdon, were very different, but the two had an extremely close bond. After her scandalous relationship with Peter Townsend, Margaret ended up marrying Antony Armstrong Jones in 1960, and the ceremony was the very first televised royal wedding.
The couple had two children – David, Viscount Linley, and Lady Sarah Armstrong Jones – and royal expert Angela Mollard says that even though Princess Margaret passed away in 2002, the Monarch still has a close relationship with Sarah.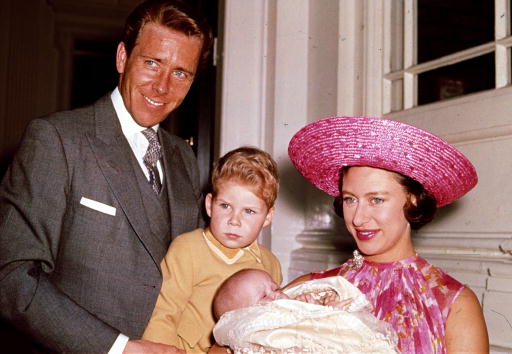 Recently, Mollard shared on the Royals podcast from New Idea magazine that Sarah is "one of the Queen's favorite people in the royal family."
"Sarah Armstrong Jones, who went on to marry Daniel Chatto, who is an artist," said Mollard. "Sarah loves horses and she's very creative. They've always had an incredibly close relationship. I think that's a lovely thing, both for Sarah and for the Queen to have this relationship with her sister's daughter."
A constitutional crisis
When Queen Elizabeth was ten and Princess Margaret was six, their lives changed overnight when their Uncle Edward abdicated the throne. This made Elizabeth a direct heir, and while her life was all about being Queen, Margaret lived a life filled with scandal.
Just after Queen Elizabeth's coronation in 1952, Margaret fell in love with Peter Townsend, a divorced man who was sixteen years her senior and who had two children. According to The Express, when Townsend proposed to Margaret it caused a constitutional crisis, and the Queen had a difficult choice to make.
The Queen eventually decided not to give Margaret permission to marry Townsend.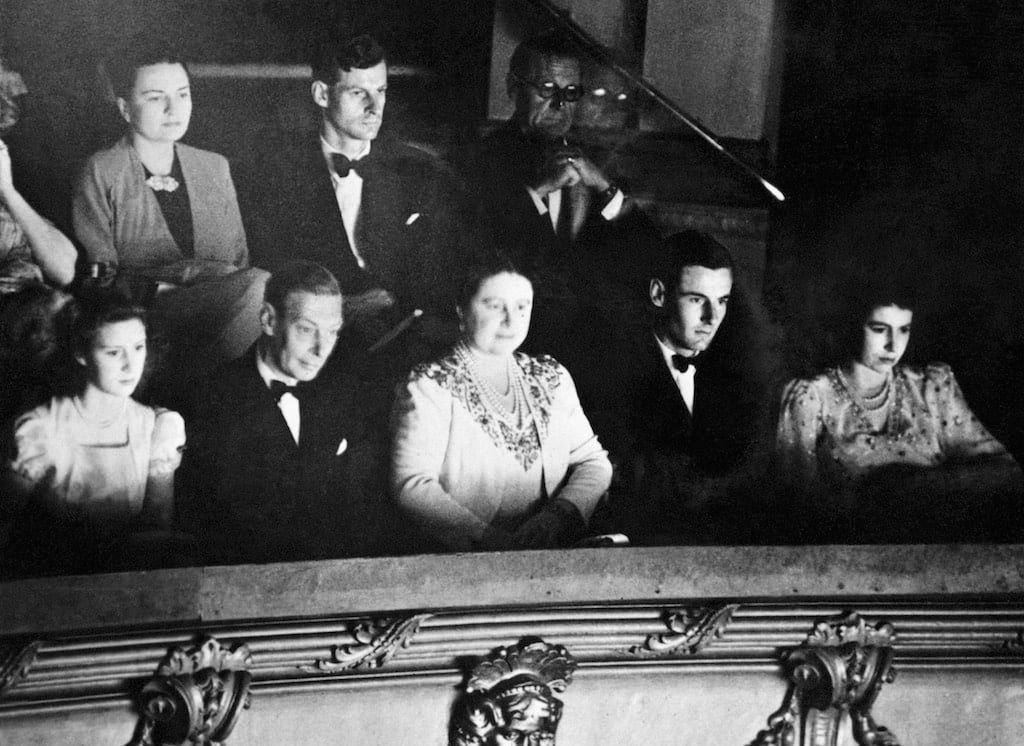 "[Divorce] is more commonplace and accepted now, but heartbreaking at the time for the Queen to have to make the decision, and for Margaret to have to accept that decision," said Mollard. "And there was very much cooling for a number of years – Margaret felt she had been betrayed by her sister. And the Queen was, first and foremost, committed to country, it had to come before family. People at the time said she was devastated."
However, Queen Elizabeth and Princess Margaret eventually regained their relationship, and were extremely close later in life despite being "polar opposites."
A girls' girl
Royal commentator Neil Sean claims that Queen Elizabeth's favorite royal is actually Prince Edward's wife, Sophie, Countess of Wessex. Sean says that Sophie is the monarch's "number one" when she wants to chat, and cameras have caught the two women together on numerous occasions.
This doesn't mean, though, that Queen Elizabeth doesn't admire Meghan Markle. Sean says that the Duchess of Sussex has "ingratiated herself very cleverly with the Queen," and Markle took a solo trip with Her Majesty just weeks after joining the royal family.
In contrast, Kate Middleton didn't get her first solo appearance with Queen Elizabeth until eight years into her marriage to Prince William.
Sean says that the Queen is "very much a girls' girl" who enjoys connecting with the younger female members of the family to nurture and guide them. He added that the Queen has been very kind to Markle, and he praised her for reaching out and connecting to both Markle and Middleton.
Queen Elizabeth also has a favorite grandchild
The Queen has four children – Prince Charles, Princess Anne, Prince Andrew, and Prince Edward – and over the years they have given the monarch eight grandchildren. And, even though she adores all of them, the Queen reportedly has a favorite.
Many believe Queen Elizabeth's favorite grandchild is Prince William since he will one day be the King. But, because Elizabeth has mentored William all of his life for his future role, and this has made their relationship more serious and business-like.
Instead of William, it's Prince Harry who has a special place in the Queen's heart, and insiders say that the two have a fun, relaxed relationship. Many point to the Queen's welcoming of Markle into the royal family as evidence that Prince Harry is her favorite grandchild.
Others say, though, that the Queen's favorite is Peter Phillips, the son of Princess Anne and the oldest grandchild. Queen Elizabeth is so fond of Peter that she even offered to break the rules and give him a courtesy title, but his parents turned her down.