This Is the Boy Band Nick Lachey Says He 'Legendarily' Hates
No one ever said being in a boy band was easy. 98 Degrees member, Nick Lachey, can attest. Lachey spilled how he really feels about being a founding member of an iconic boy band on Watch What Happens Live With Andy Cohen. Who does the "Because of You" singer "legendarily hate?" His answers may surprise you.
What Nick Lachey says about being part of a boy band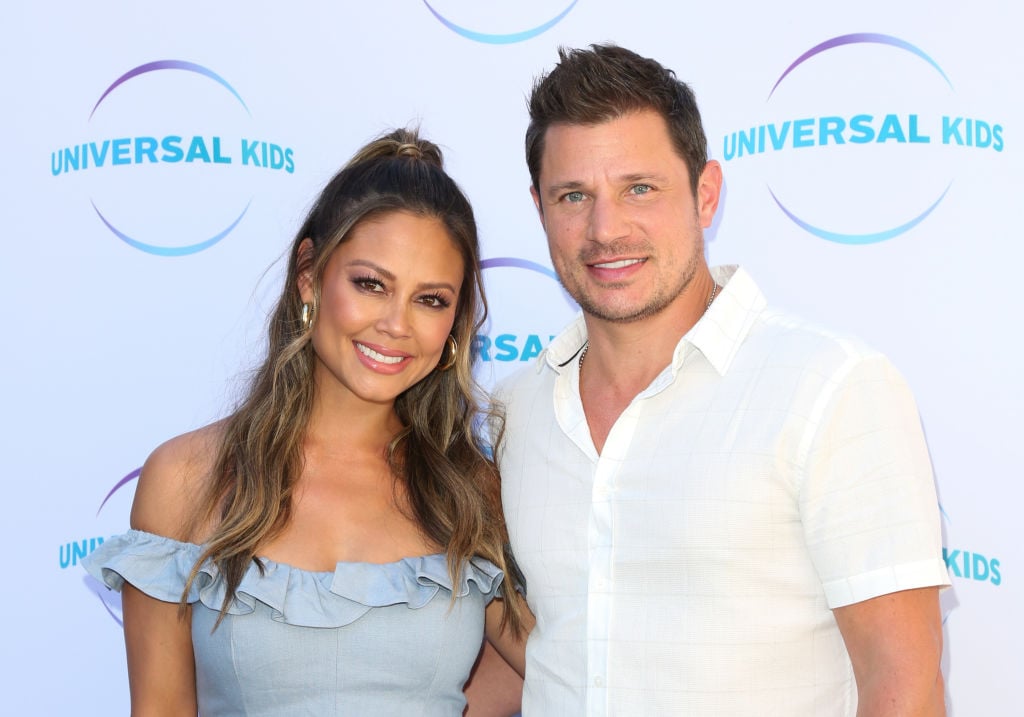 Lachey's boy band days go back about 15 years. Before Lachey married wife, Vanessa, he wed pop princess, Jessica Simpson. The two starred on their own MTV reality TV series, Newlyweds: Nick and Jessica from 2003-2005.
The marriage ended in 2006. Lachey told Entertainment Tonight that part of his life [with Simpson] "is obviously closed." The romance, however, blossomed at the pinnacle of his boy band career.
Lachey and his new brood don't watch the old show (for obvious reasons). Still, he confessed he's grateful. He said the experience allowed him to show who he was outside of the band.
He continued: "When you're in a band, a boy band, no one really knows who you are as a person. Although that chapter of my life is obviously closed, the show gave me a great platform to kinda say, 'Hey, this is who I am.' And I got a lot of fans to this day because of the show."
*NSYNC, The Backstreet Boys, 98 Degrees, and a slew of other boy bands hit the charts around the same time. It was hard to stand out among the competition and must say something that Lachey is just as beloved today as he was all those years ago.
What boy band does Nick Lachey say is 'overrated'?
On Watch What Happens Live With Andy Cohen, celebrity guests sit in the hot seat to answer fan questions. Lachey did just that. One 98 Degrees fan asked who the most overrated boy band was, in his opinion, and he didn't hold back.
"I would go with an English boy band. Can we go there? It was a group called 5ive that we toured with," Lachey said. "I legendarily hate 5ive. Way overrated. 5ive was way overrated."
Is Vanessa Lachey a fan of 98 Degrees?
Lachey has serious opinions of 5ive. How does Vanessa feel? It turns out, she preferred a popular American boy band, beloved by many. Spoiler alert: It' not Lachey's band.
"She'd be the first to say that she was not a fan of 98 Degrees," he said. "She was more in the *NSYNC groupie category. Unlike Jessica Biel, she knew every *NSYNC song, [but] knew none of our songs."
Vanessa isn't the first to admit she wasn't a fan. Jessica Biel previously admitted she didn't know a single *NSYNC song when she married Justin Timberlake. Honestly, neither are likely the first wives to admit they weren't into their husband's career specifics.
Lachey and his 98 Degrees days are over. The good news is, memories of spikey hair and matching outfits live on forever.