This Is the Longest-Running Soap Opera of All Time — And the One That Might Beat it This Year
Soap operas seem like such an archaic form of TV drama nowadays, though they never really waver from finding an audience. Due to more people in families working during the day, the ratings perhaps aren't quite as high for soap operas as they were in their heyday when housewives became the primary demographic.
Most of the classics, like General Hospital, at least keep themselves fresh and modern. The above-mentioned soap has just claimed a standalone designation that might be beaten by another long-standing daytime drama.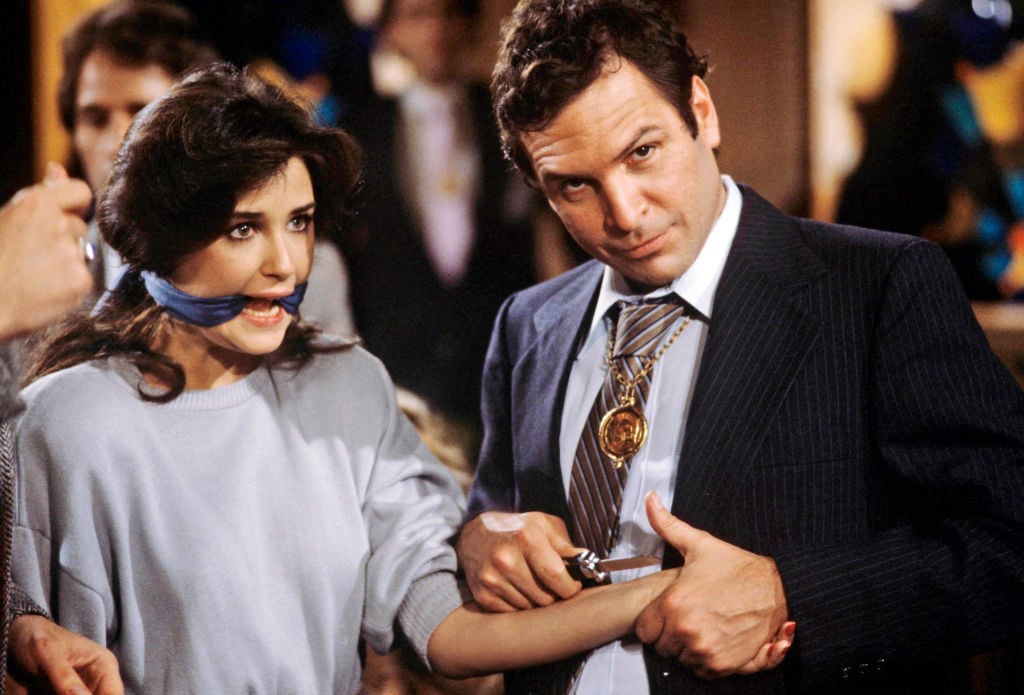 When seeing the list of all soap operas come and gone, the basic style of them never change. If easy to satirize at times, they do still provide a great training ground for up and coming actors. Take a minute to see what General Hospital has been up to lately and whether that and others can keep going into a new decade.
Has 'General Hospital' really been on for 57 seasons?
Those still watching General Hospital today may not realize Baby Boomers (and older) watched the show when it first debuted on ABC in 1963. At that time, soap operas were a booming TV industry during the days when women were expected to be stay-at-home moms or homemakers.
While many frown upon this era in stifling women from what they were capable of doing, homemakers became addicted to soap operas every weekday afternoon. Whenever a breaking news story interrupted a soap opera, there were numerous viewer complaints due to those viewing addictions.
Ironically, General Hospital debuted the same year JFK was assassinated, and it was probably interrupted that fateful afternoon in November of 1963 via ABC News.
Someone's parents or grandparents might remember this. However, another older generation probably remembers the late '70s/early '80s edition of General Hospital better than any other.
Luke…and Laura
It's safe to say Luke Spencer and Laura Webber are the two most popular characters in the history of General Hospital. In hindsight, it might look like the writers came up with those names right in the middle of the Luke and Leia phenomenon after 1977's Star Wars debuted.
Whether there's truth to that or not, the story of Luke and Laura kept people glued to their TV's starting in the late '70s on up to today. The wedding of these characters in 1981 is still the most-watched soap opera episode ever broadcast on a TV screen.
Outside of divorce, they continued on the show, right on up into the 2000s, followed by several returns after dramatic departures. Most recently, Luke left Port Charles (presumably forever) while leaving a goodbye note for Laura (Genie Francis). Latter still acts on the show, giving an emotional connection to its most gilded era.
Despite General Hospital being on 57 years, another soap opera favorite starting just a few years later will match the former, depending on how long each one lasts to the finish line.
'Days of Our Lives' is moving in for another record
In 1965, Days of Our Lives debuted as competition to ABC's General Hospital. They didn't always air at the same time, yet Days of Our Lives quickly found an audience and cemented itself as a show primed to go on forever.
So far, it's proving itself at becoming one of the longest-lasting of the extant soaps. At the moment, General Hospital is the oldest soap still going. DoOL will soon match it without either one looking like they'll end anytime soon.
Is it possible they'll both become the longest-running scripted shows ever produced? If ratings have dipped compared to decades past, there's still plenty enough watching to keep both on the air for another decade. Besides, in a DVR era (plus live mobile watching), nobody really has to be at home to watch.
Also, with network willingness to maintain older actors who've been part of the cast for years, several generations can still watch for those emotional connective strings.