This Is The Moment Prince William Knew Kate Middleton Was 'The One'
Kate Middleton and Prince William became friends and roommates, living together in a house share on Hope Street, but it wasn't until one memorable moment that Prince William realized that he wanted to be more than friends.
Prince William met Kate Middleton in 2001 when they were students in residence at St. Salvatore's Hall at the University of St. Andrews in Scotland. The two became friends and roommates, living together in a house share on Hope Street, but it wasn't until one memorable moment that Prince William realized that he wanted to be more than friends.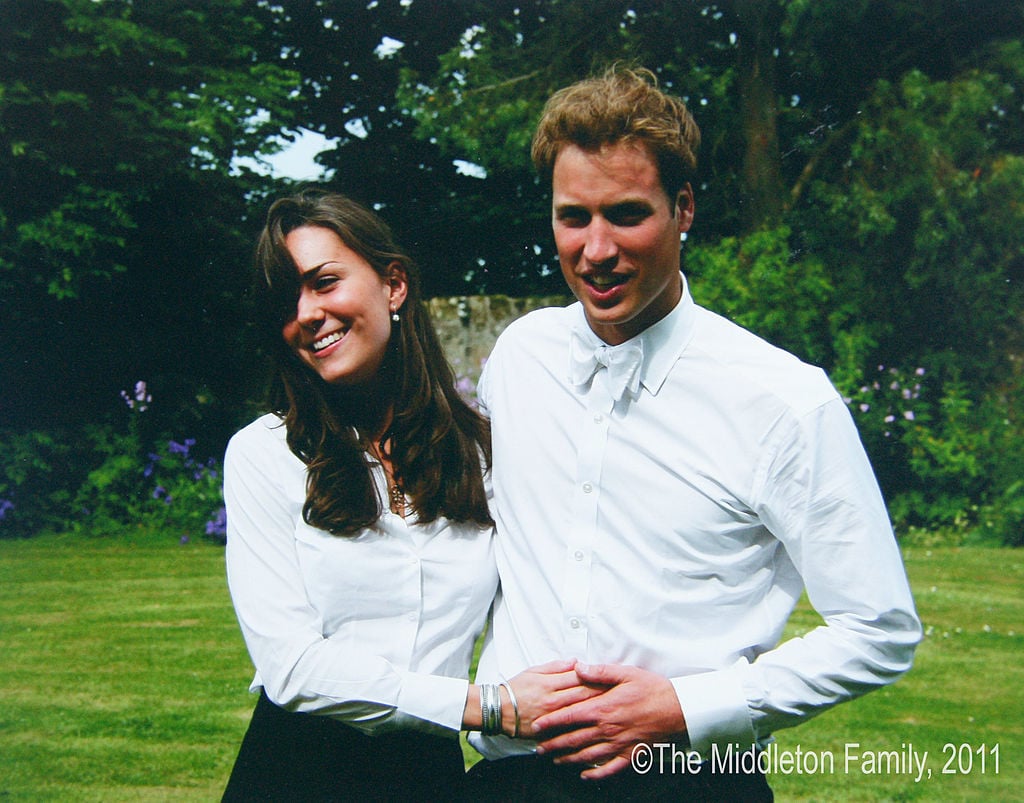 The fashion show that changed everything
According to the 2012 documentary Prince William at Thirty, Middleton took part in the Don't Walk charity fashion show in March of 2002, and she modeled a see-through black dress with a black bandeau bra and sexy black underwear underneath. As Middleton was walking down the runway, it was as if William was seeing her for the first time.
"When Kate came out dressed in this amazing see-through dress and her lingerie, William just – I mean, his eyes popped and he turned to his friend and he said 'Wow, Kate's hot!'" says royal expert Katie Nicholl.
Andrew Sands selected Middleton to be a model for the charity fashion show, and he says that Kate never dressed in a revealing way, so "people were desperate to see her in slightly more scanty attire."
William's college friend Jules Knight compared Middleton's performance on the catwalk to a butterfly emerging from the chrysalis, and it wasn't long before a "romance blossomed" between the two. After the show, Prince William allegedly kissed Kate at a party.
"She was, I think, as shocked as she was flattered. And she pulled away, because, at the time, she was dating a fourth-year student called Rupert Finch," Nicholl said. "Well, that was the start of their relationship, and poor Rupert Finch. Well, he didn't stand a chance, did he?"
Prince William and Kate Middleton kept their relationship secret
For 18 months, the young couple hid their romance, as William had learned by watching his parents that the media can put a major strain on a relationship. But some fellow students caught on. Middleton's first-year neighbor Helen McArdle says that she once saw the future Duke and Duchess of Cambridge at the popular bar Ma Bells, and when she caught him "pinching her bottom," she realized they were a couple.
McArdle says that William and Kate definitely knew how to have a good time, and she remembers a night when Kate was so drunk she couldn't walk, so one of William's friends from Eton had to help her to her room. On another occasion, Prince William fell into a bush after a night of drinking and his bodyguards had to retrieve him.
Kate Middleton wanted someone special
Nicholl is currently writing the book Kate: The Future Queen, and for research, she interviewed Gemma Williamson, one of Middleton's childhood friends. Williamson told Nicholl that Kate dated a few boys before Prince William, including a "popular and kind" boy named Wood and a "floppy-haired" boy named William Marx. However, Kate was never serious with either one.
"I got the distinct impression that Kate wanted to save herself for someone special," said Williamson. "It was quite an old-fashioned approach, especially at Marlborough, where half of the pupils were already having sex."
Prince William did have girlfriends before Kate Middleton
Until the news broke in 2003 that William and Kate were an item, the future King did not share his dating life with the media. But there were other women before Kate. In the late 1990s, rumors swirled that William was dating Davina Duckworth-Chad, and he was also linked to aspiring author Olivia Hunt.
"Prince William was seeing Olivia when he met Kate, and when Kate came on the scene Olivia moved off pretty quickly," says Nicholl.
There was also William's childhood friend Rose Farquhar, who appeared on The Voice UK in 2016, and Carly Massy-Birch, who were a couple of college flings for William. Massy-Birch's parents say that their daughter dated William for a few weeks when they first got to St. Andrew's, but it was just a "regular university romance."
William also reportedly dated actress Isabella Calthorpe – who he met through Princess Eugenie. And, while Prince William eventually found love with Kate, Calthorpe married Sam Branson, the son of billionaire and Virgin Group founder Sir Richard Branson.