This Is the One Food Dwayne 'The Rock' Johnson Can't Live Without
Dwayne 'The Rock' Johnson is in pretty good shape, to say the least. This A-lister started his career in professional wrestling, where his body was literally on display.
Now that he's a serious actor, his body is still the same chiseled perfection it was when he was in the WWE. Fans may wonder what kind of diet he eats to maintain that level of muscle. Johnson recently opened up about his diet, and fans may be surprised at what his number one favorite food is.
It's not just one diet fits all for Dwayne Johnson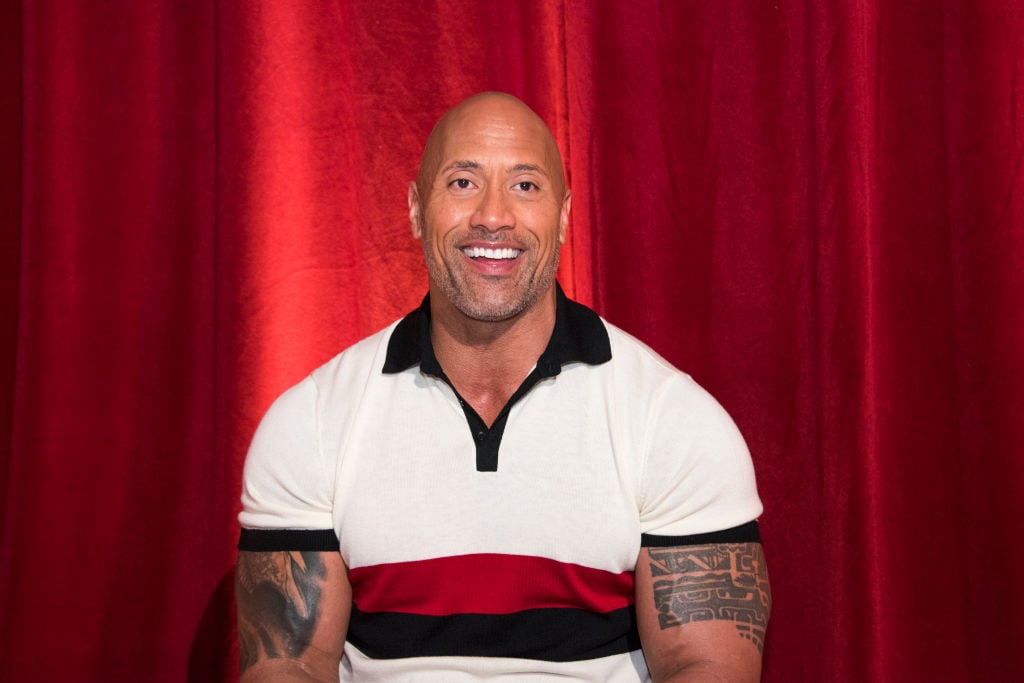 Johnson doesn't stick to one diet all the time. Like a lot of us, his diet depends on how he's feeling, and what he has going on in his life. If he's getting ready for a movie, he may try a new diet to get into shape.
That's what he did for the movie Hercules. He tried something called the "12 Labors Diet" to get ready for that role. It called for a morning cup of Nemean Lion's blood, rice, and protein, protein, and more protein. The Lion's blood was apparently optional, but Johnson did eat at least 14 egg whites a day.
When he's just trying to build muscle, though, he has a special diet he likes to follow. Interestingly, it also involves a ton of egg whites — at least 10 a day.
Dwayne 'The Rock' Johnson loves protein
Like most muscle builders, Johnson believes in a high protein diet. Not just any protein will do: Lean protein is thought to be best for building muscles while avoiding fats.
For Johnson, there's really only one lean protein worth eating, and that's fish. He eats around 36 ounces of fish a day, which is nine times more than the recommended serving of four ounces. It's definitely the one food he can't live without.
Not all his protein is natural. In addition to the crazy amounts of fish he consumes a day, he also adds synthetic protein and supplements from time to time.
Even Dwayne Johnson's cheat day meal is fish
Every good diet needs a cheat day. Johnson sticks to his diet religiously, but he does allow himself monthly cheat days. Surprisingly — or maybe not so surprisingly — one of his favorite cheat day meals is sushi. Instead of lean fish like cod, he eats fattier fish like salmon on days he's allowing himself a treat.
He also likes his salmon with as much cream cheese as possible. Banana pancakes are another cheat day special for Johnson. He likes them with real maple syrup and peanut butter.
The Rock is not afraid of grains
A lot of bodybuilders avoid carbs and grains like the plague. Johnson is not one of them. His muscle building diet consists of a lot of white rice, as much as five cups a day.
The Rock also loves sweet potatoes. He'll add them to his meal whether he's in muscle building mode or not. He prefers baked sweet potatoes, but he also has a special recipe for sweet potato fries. The fries are baked, and he adds cinnamon and liquid stevia so that they're sweeter, without any extra calories.