'This Is Us': 3 Performances That Prove Chris Sullivan Deserves All the Awards
Toby Damon is an underappreciated character on NBC's hit drama This Is Us. Played by Chris Sullivan, Toby always knows how to lighten the mood with a hilarious one-liner. He provides a breather following a heavy scene that typically involves ugly crying, something fans have come to expect from the series. While he has his funny moments, Sullivan holds his own in dramatic scenes too. Keep reading to discover just a few of the actor's stellar performances as Toby in This Is Us. 
Chris Sullivan gets an Emmy nod for 'This Is Us' in 2019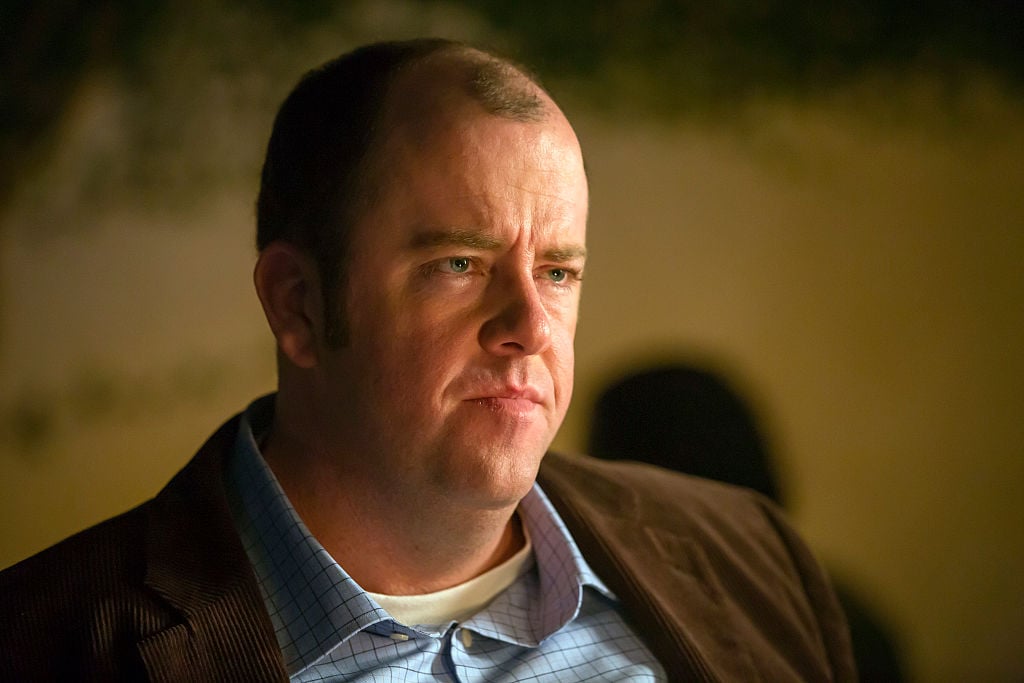 RELATED: 'This Is Us': Did Mandy Moore Debunk a Theory About Kate and Toby in Season 5?
Sullivan's turn as Toby hasn't gone unnoticed in Hollywood. In 2019, the 39-year-old actor received a Primetime Emmy Award nomination in the supporting actor category. According to the Television Academy, he lost out to Game of Thrones actor Peter Dinklage for his performance as Tyrion Lannister. 
Just because he lost out on the Emmy doesn't mean Sullivan is a stranger to being up on stage accepting awards. He and the rest of the This Is Us cast have won awards as a group but Sullivan has yet to take home a major solo award for his performance as Toby. No matter, in four seasons of This Is Us the actor's proved time and time again he deserves all the awards. 
Toby has a breakdown 
As the seasons have progressed, fans of This Is Us have been able to learn more about their favorite characters. And that includes Toby who got his own episode in season 3.
Audiences learned about his experience with depression that dated back to his younger years. After kicking off with Toby flushing his antidepressants down the toilet in the hopes it would increase Kate's chances of getting pregnant, his depression builds.
Eventually, Toby has a breakdown when Kate tells him she's pregnant. Coming home late, Toby misses the doctor calling to relay the news. He arrives home and Kate shares the good news with a surprised Toby who ends up at the kitchen sink crying and apologizing.
RELATED: 'This Is Us': Why Fans Think Toby and Kate's Future Is Connected With This Piece of Kate's Past
Sullivan opened up about his character's season 3 storyline in a 2019 interview with Good Housekeeping. He shared portraying Toby's struggles on the show took a toll on him personally.
"Getting into the anxiety and depression of the character is hard. It's a hard place to live as an actor, because it's hard to keep those emotions from drifting into your own well-being," Sullivan said. "It's involved a lot of self care and re-cooperating after long stretches of that."
He talks to Jack's urn
Hearing a lot about Jack Pearson (Milo Ventimiglia) from Kate and the rest of the Pearson family leaves Toby wondering about his future father-in-law. One day he finds himself talking to Jack's urn that sits on the mantel about marrying Kate. Toby goes to Jack for advice because he thinks Kate doesn't truly want to have a courthouse wedding. 
RELATED: 'This Is Us' Star Chris Sullivan Revealed How This 1 Thing May Be the End of Kate and Toby (And No, It's Not Gregory)
Toby tells Kate he's grieving too 
Kate and Toby's road to having a child is difficult. The lowest moment comes when they find out Kate's had a miscarriage. Angry and heartbroken, Kate blames Toby for the miscarriage. Then she says it happened to her and not him. They have an argument at their house until Toby says to Kate he's grieving the loss too. 
These are only a few of Sullivan's impressive performances on This Is Us. Here's hoping season 5 teaches us more about Toby.
RELATED: 'This Is Us': The Shocking Way Toby (Chris Sullivan) Lost All of That Weight in Real Life