'This Is Us': 3 Performances That Prove Justin Hartley Deserves All the Awards
Justin Hartley plays Kevin Pearson on the NBC hit drama This is Us. Episode after episode the actor proves he deserves all the awards. This Is Us regularly makes viewers ugly cry and Hartley's portrayal of an actor dealing with his father's death usually has us reaching for tissues. Ahead, check out times the 43-year-old has given performances worthy of awards.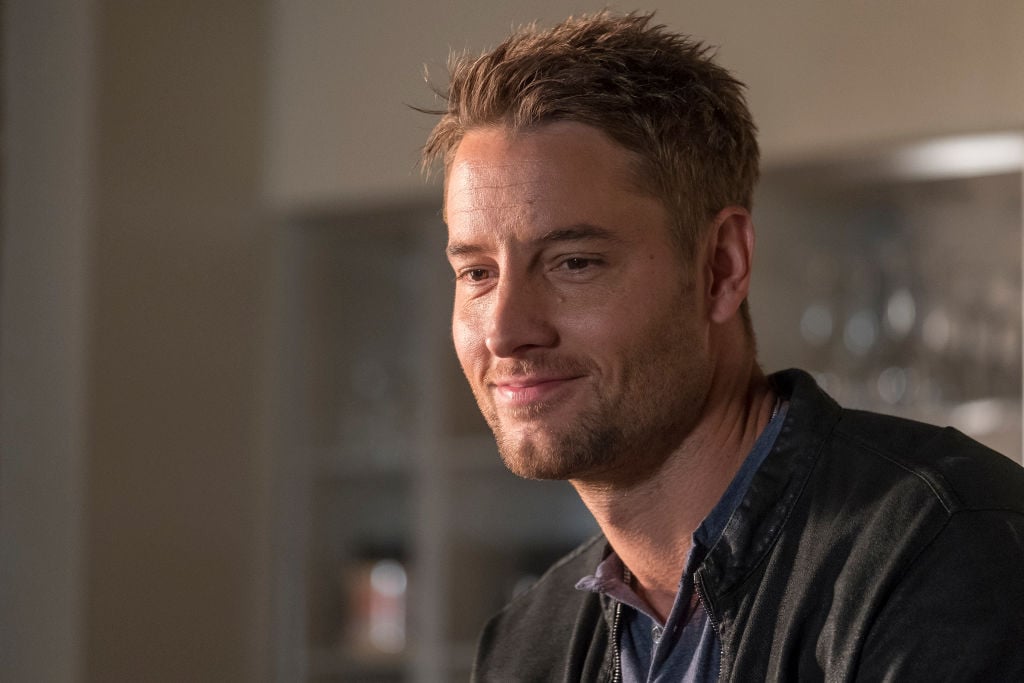 1. When Kevin ditches opening night of his play to help Randall 
In This Is Us Season 1, Kevin spends much of his time figuring out his career and not really being there for the rest of the Pearson family. He's too focused on getting his acting career back on track. When it finally looks like he's back on top, Kevin risks it all to be there for his brother, Randall (Sterling K. Brown). 
On the opening night of his off-Broadway play, Kevin gets a call from Randall who is in the midst of a nervous breakdown. Initially, he brushes it off because he's got a packed house waiting for him to perform. As he's standing backstage about to go on, his co-star asks him what he's thinking about. Kevin says he's thinking about what his dad would do.
RELATED: 'This Is Us': Justin Hartley's Love Life off-Screen Is Significantly Better Than on Screen
Just as the lights go up, Kevin's nowhere to be found. Ditching the play, Kevin races to Randall's office where he finds him sitting on the floor crying. Kevin sits down next to Randall and holds him. 
2. When he gets drunk at his high school reunion
This Is Us Season 2 gave us plenty of great performances and Hartley was no exception. His character spent the season spiraling toward a breakdown with the help of painkillers and alcohol. 
At his lowest point, Kevin decides to revisit his past and attend his high school reunion where he's being honored for his work as an actor. Kevin dulls his pain with alcohol and painkillers and winds up on the football field thinking about the injury that took him out of the game forever.
Through tears, he says aloud to himself, "Kevin Pearson will walk again, just in time to bury his beloved father." But he also thinks about how his life would've turned out had he never been injured. Kevin imagines his dad, Jack (Milo Ventimiglia) watching from the bleachers being proud of him. 
RELATED: 'This Is Us': Kevin Completes Jack's Dream Home in the Future and No, We're Not OK
The moment is heart-wrenching. Hartley shared with TV Guide how he prepared for that particularly intense scene. 
"I remember getting myself in a place mentally of, what if this guy could have one more convo with his dad," Hartley said. "I believe if Jack was there, if he could have one more conversation that lasted more than 10 seconds, he could probably make it all better."
He continued, saying he embraced the what-ifs.
"That space in between what it could have been and should have been and what it is, is where I operated," he said. "I didn't look at it as me just talking to no one, I looked at it as [Kevin] talking to one very specific person."
3. When Kevin breaks down after losing Jack's necklace
Just when Kevin (and the audience) thinks his night can't get any worse, it does. Kevin hooks up with a former classmate who confesses to him she had a crush on him in high school. Because she's a doctor, Kevin goes back to her house under the pretense of a hookup. Although he has an ulterior motive; to take a blank prescription and forge it to get more painkillers. 
RELATED: 'This Is Us' Fans Have a Kevin and Randall Theory That Will Make You Rethink the Cabin Episode
In the process, he loses his dad's necklace. But Kevin only realizes it's gone when he's ducked out early. He goes back to his classmate's house but she won't let him inside. He proceeds to break down and cry on her front lawn, saying, "I just need somebody to please help me."
Here's hoping for more tear-jerking performances from Hartley in This Is Us Season 5.