'This Is Us': Alexandra Breckenridge 'Cried a Little' After Sophie and Kevin's Reunion
'This Is Us' Season 6 Episode 14 had fans in their feelings, and even Alexandra Breckenridge teared up after Sophie and Justin's emotional reunion.
This Is Us is approaching its series finale, and the NBC show finally answered one of viewers' biggest questions: who Kevin Pearson (Justin Hartley) ends up with. This Is Us Season 6 Episode 14 brought back Alexandra Breckenridge to rekindle the romance between Sophie Inman and Kevin. The emotional reunion had fans in their feelings, and even Breckenridge teared up over the big moment.
[Warning: This article contains spoilers for This Is Us Season 6 Episode 14, "The Night Before the Wedding."]
'This Is Us' Season 6 reunites Sophie and Kevin
This Is Us Season 6 Episode 14 sees the return of Alexandra Breckenridge as Sophie Inman, bringing her back into Kevin Pearson's life at just the right time. Despite the two spending years apart, they're clearly still enamored with one another. Sparks fly between the characters the night before Phillip (Chris Geere) and Kate (Chrissy Metz) say 'I do.' However, Sophie gets spooked after their makeout session.
"The Night Before the Wedding" reveals that Sophie is no longer married to Grant, and it highlights how much Kevin has changed. One thing hasn't, however: how the two feel about one another. They confess those feelings during the reception, with Sophie emphasizing that she doesn't want to "fall back into the old versions of ourselves."
That's when Kevin pulls out an old Valentine he's been keeping in his wallet since they were kids, proof that he never truly let her go. Despite Sophie's reservations, the two wind up together in the end. It's a beautiful conclusion to their story, especially after all of Kevin's character growth. And the scene was enough to make Breckenridge herself cry.
Alexandra Breckenridge cried after Kevin and Sophie's big moment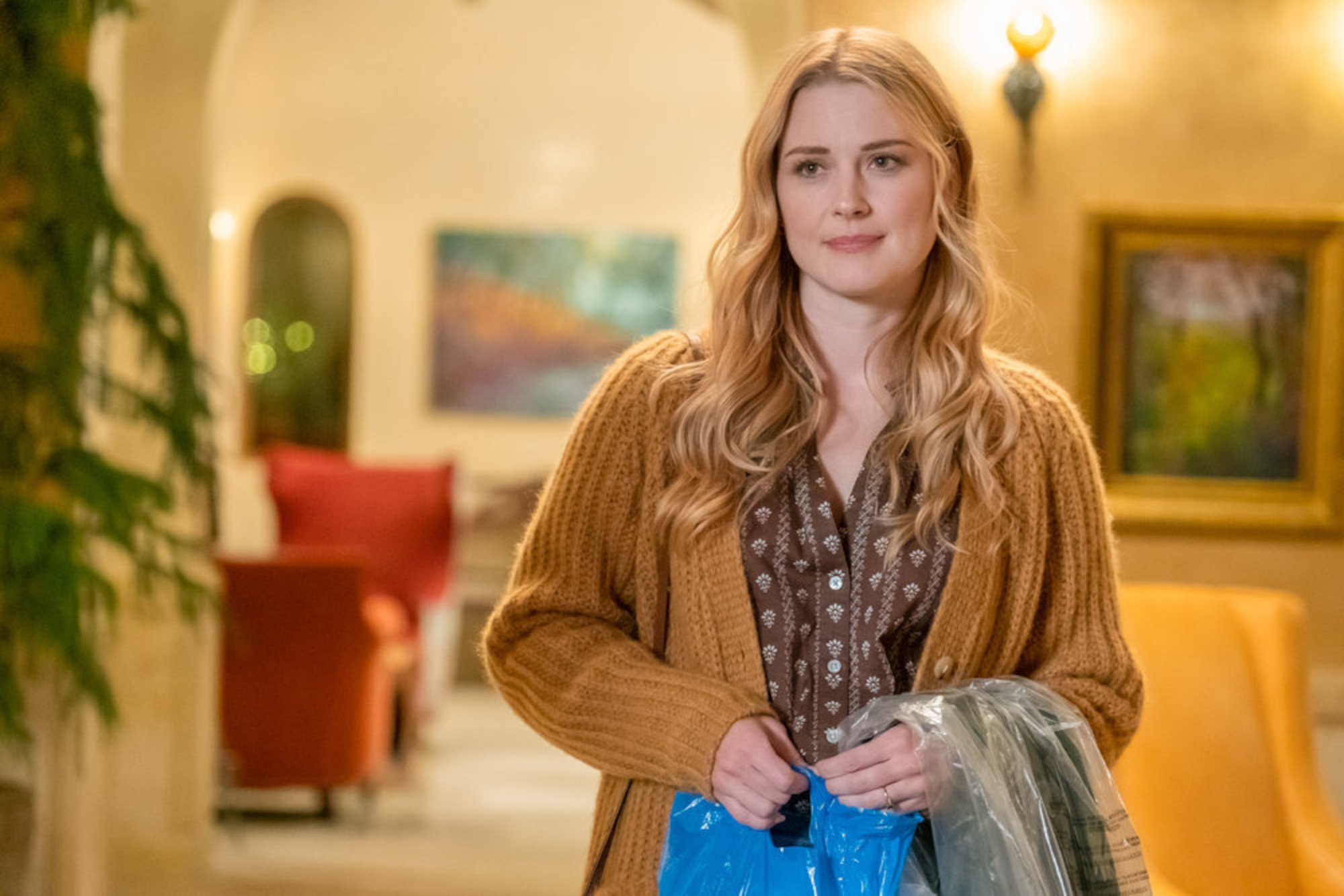 This Is Us fans have mixed feelings about Sophie and Kevin's reunion, but there's no denying that Alexandra Breckenridge and Justin Hartley delivered some seriously emotional performances during "The Night Before the Wedding." And it seems even the actors were in their feelings.
During an interview with Glamour, Breckenridge admitted that she teared up after the big moment:
"When I read this script originally, I went on this huge emotional roller coaster, watching Kevin with all these different women. I was like, What's going to happen? Even though I knew what was going to happen. And I definitely cried a little bit when I was finished with the episode, but I was just really excited. I was like, 'People are going to go crazy. This is fantastic.'"
Those rooting for the characters to get back together will likely find themselves on the same page as her. And it sounds like this week's episode won't be the last time we see Sophie and Kevin together. According to Breckenridge, her character will stick around through the end of season 6.
Alexandra Breckenridge says Sophie will stick around for the rest of 'This Is Us' Season 6
Sophie fans are eager to see more of Alexandra Breckenridge in This Is Us Season 6, but will they get the chance? The actor told TVLine that "Sophie doesn't disappear." Likewise, she teased the opportunity to see more of Sophie and Kevin's relationship during her discussion with Glamour:
"There's only a few episodes left, but you'll see Kevin and Sophie together. They continue to have a wonderful relationship because they were able to develop as their own fully formed humans before getting into a relationship. It's so important to find love for yourself so that you can fully love someone else and allow them to love you."
Of course, the series has other storylines to wrap up as well. But Breckenridge's words promise more from Sophie and Kevin before it takes its final bow. And after all this time, we'll take it.
New episodes of This Is Us air every Tuesday on NBC.