'This Is Us': Alexandra Breckenridge Reveals Kevin 'Was Always Looming' Over Sophie's Previous Marriage
TL;DR:
This Is Us Season 6 saw Kevin and Sophie getting back together.
Alexandra Breckenridge revealed Kevin "was always looming" over Sophie's marriage.
Justin Hartley hopes the couple is endgame beyond the series finale.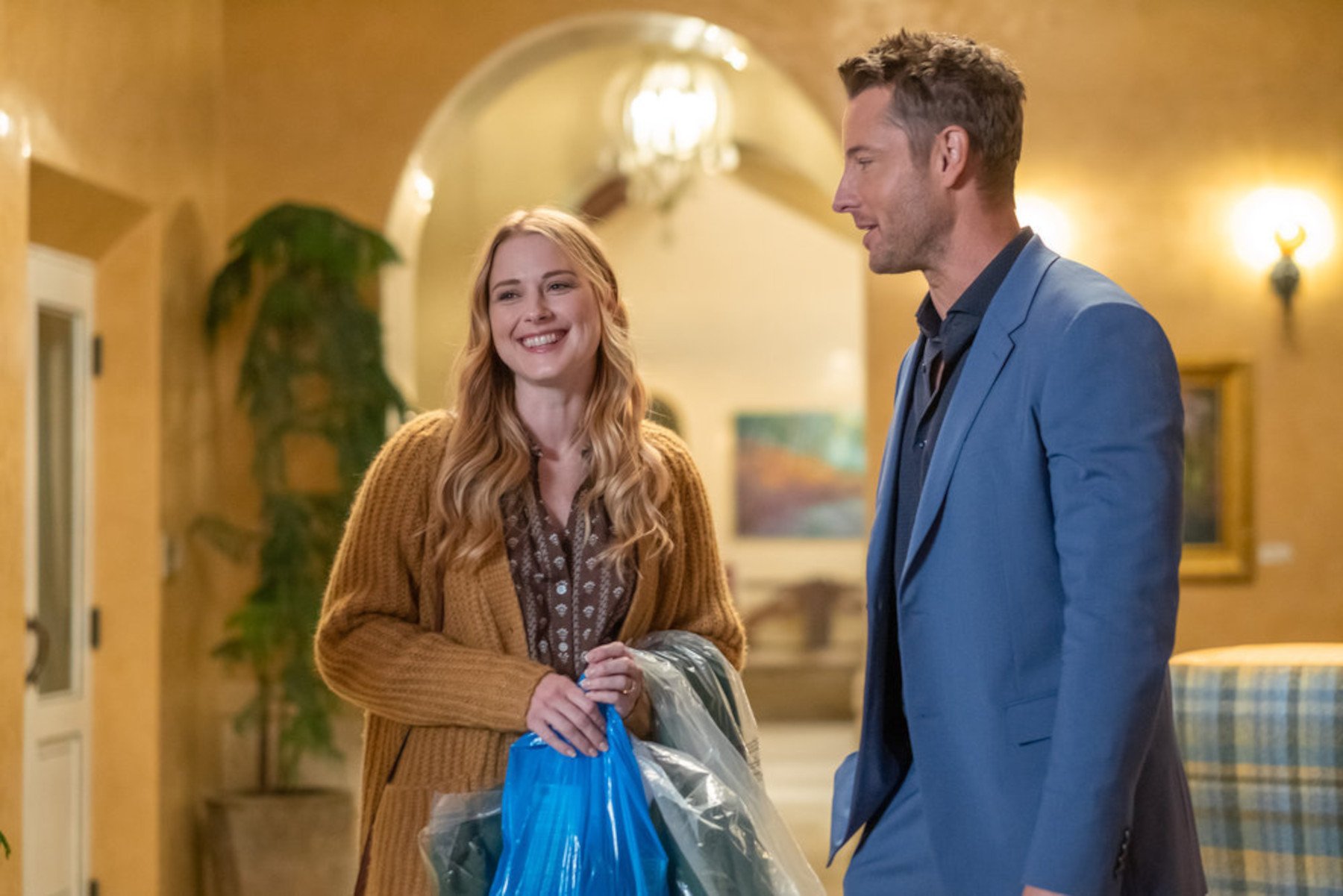 This Is Us gave a proper send-off to the Pearson family, and for Kevin (Justin Hartley), that meant revealing who he winds up with. Kevin Pearson progresses tremendously over the course of the NBC series, and the final episodes show he's matured enough for a serious relationship. This Is Us Season 6 reveals Kevin's endgame will be his ex-wife Sophie (Alexandra Breckenridge). According to the actor who plays her, he "was always looming" over her marriage.
Kevin and Sophie get back together in 'This Is Us' Season 6
Things heat up between Kevin and Sophie during This Is Us Season 6 Episode 14, with the pair getting back together during "The Night Before the Wedding." As the title suggests, the couple reunites for Kate's (Chrissy Metz) wedding. And although Kevin runs into several of his former flings, the show reveals Sophie to be his endgame.
The two have matured since they were married to one another, but Alexandra Breckenridge's character is still reluctant to dive into something romantic. However, Kevin eventually wins her over, admitting that he's been carrying a Valentine she gave him around since childhood.
And Kevin's not the only one who couldn't let go of their relationship. According to Breckenridge, Sophie maintained feelings for him as well — even when she was married to someone else.
Alexandra Breckenridge says Kevin 'loomed' over Sophie's marriage
RELATED: 'This Is Us': Milo Ventimiglia Reveals the Most 'Heartbreaking' Part of Playing Jack
Kevin and Sophie's reunion in This Is Us Season 6 suggests the pair never really moved on from one another, and that's something Alexandra Breckenridge recently confirmed.
Speaking to Entertainment Weekly about her character, she suggested that Kevin always lingered at the back of Sophie's mind:
"Oh, I think he was always looming over her marriage. I don't think he ever left. It kind of begs the question at the end of the episode when you see the valentine in his wallet, you're wondering how much she was hanging over all of his relationships. Was that in his wallet all these years? I'm dying to know!"
As she points out, Sophie wasn't the only one still holding onto their relationship. Kevin's feelings clearly remained long after they divorced. And at this point, Justin Hartley called it a "tragedy" if they don't stay together for good.
Justin Hartley hopes the couple stays together after 'This Is Us'
Alexandra Breckenridge and Justin Hartley are satisfied with where This Is Us left Sophie and Kevin, and Hartley thinks it'd be tragic if they were to part ways again. After all, the NBC series spent a lot of time developing his character. He told Variety he'd hate all that to be for naught:
"I think that you can safely assume that. Gosh, that would be a tragedy of epic proportions. No. 1, how many times is this guy going to mess up? And even worse, how many times is this woman going to let him back? So I think it's safe to assume that they have found their peace and they've found their partner and it was always the same person all along — and through a bunch of missteps and immaturity that played a huge role."
Thankfully, the final episodes strongly suggest Sophie will stick around. Perhaps we'll even see more of this pair if This Is Us ever returns for a reunion. Fans would certainly love that.
All six seasons of This Is Us are streaming on Peacock and Hulu.
RELATED: 'This Is Us' Series Finale 'Feels More Like an Epilogue' to Mandy Moore