'This Is Us': Alexandra Breckenridge Reveals What She Knows about Sophie and Kevin Reconnecting
Alexandra Breckenridge returned to This Is Us for a few brief seconds in season 5, episode 12. Some fans are hopeful, and others are worried about Sophie (Breckenridge), and Kevin (Justin Hartley) reconnecting in This Is Us Season 5. He seems happy with Madison (Caitlin Thompson) and his two new twin babies. However, viewers wonder why the producers showed Kevin's exes' reactions to his engagement with Madison. In a recent Instagram Story, Alexandra Breckenridge told This Is Us fans what she knows.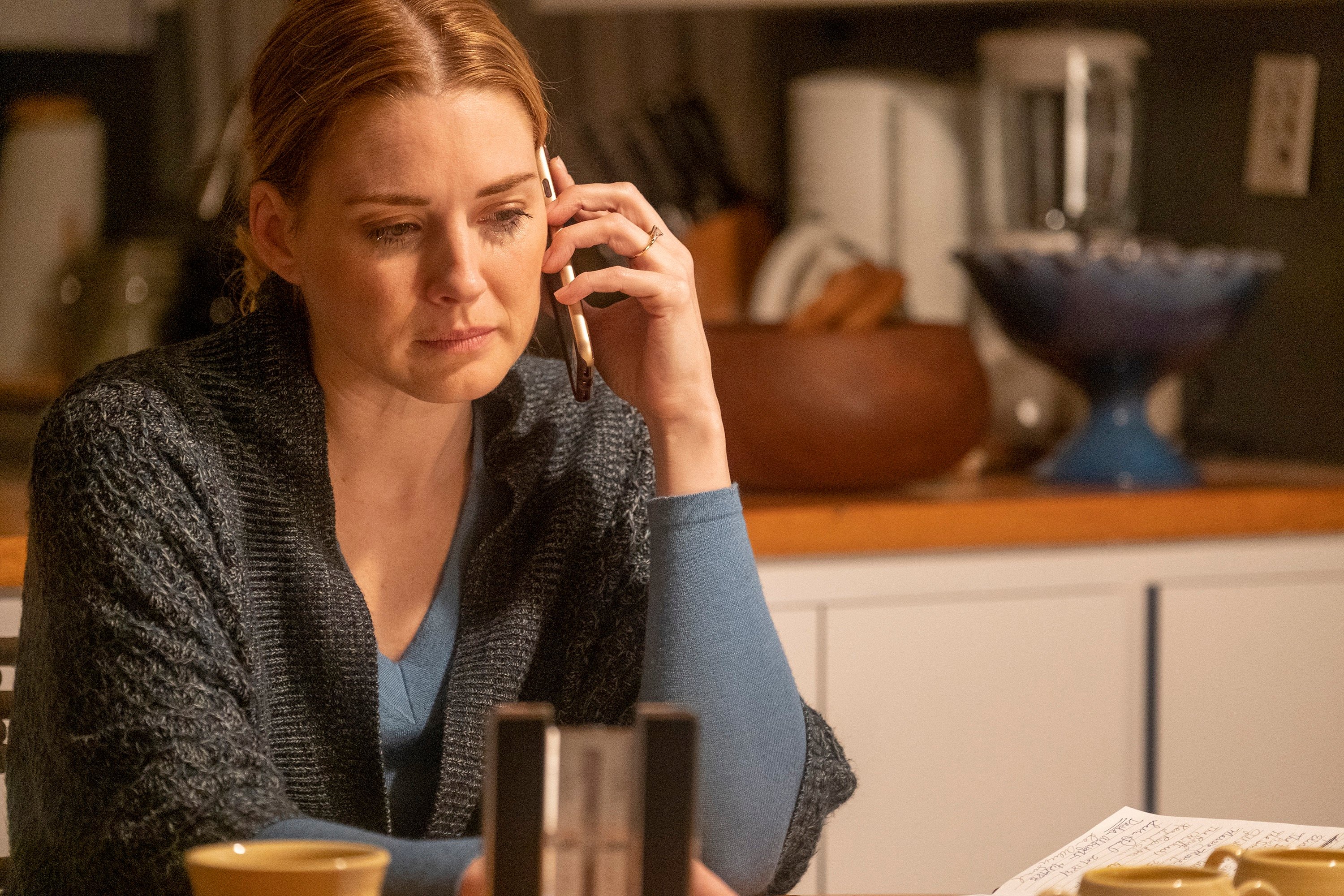 'This Is Us' Sophie and Kevin relationship recap
When Alexandra Breckenridge first joined the cast of This Is Us, it was in season 1. Kevin tried to win Sophie back by meeting her at the diner where they spent so much of their relationship in New York City. The pair met when they were 10-years-old and were inseparable throughout high school.
They moved to New York after high school and got married on a whim, without telling their families. However, the marriage didn't last long. Kevin cheated on Sophie, and they decided to go their separate ways.
When they rekindled their relationship in the season 1 finale of This Is Us. They dated for a few episodes until Kevin fell more heavily into alcohol addiction. The last the two saw each other was in season 4 when Sophie's mother died. Kevin flew to Pittsburgh to be there for his ex-wife. The two finally watched the end of Good Will Hunting together and seemed to have some closure.
However, the look on Sophie's face in season 5, episode 12 showed something unexpected. She smiled, laughed, and then looked like she might cry when she saw the news of Kevin and Madison's engagement in a tabloid.
Alexandra Breckenridge reveals what she knows about 'This Is Us' Sophie and Kevin
In an Instagram Story on April 9, 2021, Alexandra Breckenridge asked This Is Us fans, "Are Sophie and Kevin going to reconnect?"
She was very excited about her appearance in the April 6 episode but teased fans on whether they might see her appear again.
"I honestly don't know if they will or not," Breckenridge told fans in an Instagram Story.
"You guys have a lot of opinions about Kevin and Sophie," Breckenridge added later. "Can I just take a poll because those were so many comments?"
The poll results indicated that 75% of the star's followers believed Sophie and Kevin would reconnect. However, Breckenridge didn't offer any other details about whether fans were correct or not.
Fan reactions to Alexandra Breckenridge's Instagram Story about 'This Is Us'
Many viewers hope that Sophie and Kevin will reconnect on This Is Us. However, others feel that Kevin should end up with Madison.
"She is noted as a special guest star in the promotion for the next episode," one fan wrote on Reddit. "Jennifer Morrison also listed in the credits in that promo. Guess we will see Tuesday, but it's interesting both of them are in the opening credits."
Some fans are trying to determine if Kevin's exes show up in another episode.
"If she doesn't know, that's probably not a good sign, right?" asked another Redditor. "Assuming they would've filmed the final scene already with all the kids aging over time."
Viewers can tune into NBC on Tuesdays at 9 p.m. EST for all-new episodes of This Is Us.