'This Is Us': All of the Actors Who Portrayed Beth Pearson on the NBC Drama From Susan Kelechi Watson to Akira Akbar
Season 3 of This Is Us was a refreshing one as, for once, the show didn't focus too much on the Pearson triplets. Instead, it gave viewers a deeper understanding of the other characters, including Beth Pearson, Randall Pearson's wife.
Fans received a glance into her past and what makes her the person she is. To develop Beth's history, This Is Us showrunners hired young actors to play Randall's wife. Here are all of the actors who portrayed Beth, from Susan Kelechi Watson to Akira Akbar.
'This Is Us' premiered in 2016
The show began with a not-so-true fact that claimed, "According to Wikipedia, the average human being shares his or her birthday with over 18 million other human beings." While the rest of the opening fades away, the show's title zooms in on the viewers to reveal the three stand-out words, This Is Us.
The NBC drama follows the Pearson family as they go through life from birth to adulthood and into old age. When the show began, viewers met Rebecca while she was going into labor. As it turns out, she was expecting triplets (but lost one), thus setting the kids to share a birthday. Elsewhere in the hospital, on the same day, another child was abandoned.
Rebecca and her husband Jack decided to adopt the orphan. The triplets were named Kevin, Kate, and Randall. Kevin and Kate share a twin bond and are close, while adopted Randall always feels like the odd one out. It also doesn't help that his relationship with Kevin is flawed. Kevin feels their parents pay more attention to Randall due to his origin and intelligence.
Who is Randall's wife, Beth Pearson?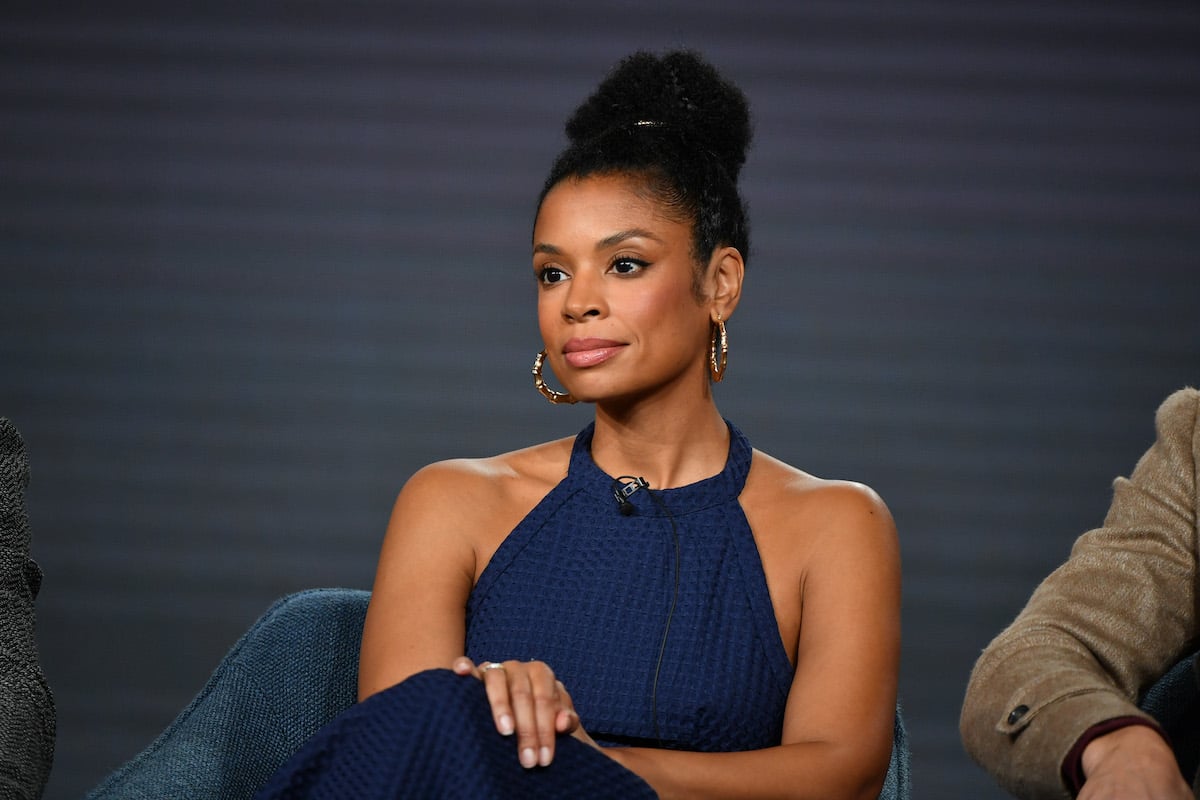 Beth is Randall's wife. Although she is a secondary cast member for most of the series, This Is Us gave her a standalone episode titled "Our Little Island Girl," which delved into her life and backstory. In the episode, Beth must return to her hometown, Maryland, to care for her ailing mom.
Throughout the episode, viewers see flashbacks of how she grew up, from getting accepted into a prestigious ballet school at 12 years old to her father's death. Viewers also learn that Beth had to give up her passion for dance for a college degree. She meets Randall while in college, and the two begin a romantic relationship that extends into old age.
Beth was a stay-at-home mother in the first season. But she returned to work after Randall lost his job. In season 3, Beth loses her job from the nonprofit she helped found and struggles to find work.
All of the actors who've played Beth Pearson on 'This Is Us'
Akira Akbar
Akira Akbar has had roles in hit shows like Criminal Minds and Grey's Anatomy. Her recent work has been on Marvel's Captain Marvel. She is also a model for Nike and the jeans company Levi's. Akira played Beth as a child.
Rachel Hilson
Rachel Hilson played the teenage and college student Beth so well that Watson praised her for it. The makeup department got creative to ensure everything between Hilson's teenage Beth and Kelechi's adult Beth was in sync, including the mole in Kelechi's eye.
According to Distractify, the makeup department had Hillson wear a unique contact to emulate Kelechi's mole in her eye. Hilson has also appeared in The Good Wife and Law & Order: Special Victims Unit.
Susan Kelechi Watson
Kelechi has had roles in Louie, NCIS, The Blacklist, and The Following. She played adult Beth on This Is Us and reprises her role as old Beth in the NBC drama.