'This Is Us': The Big Three Will Always Have 'Toxic' Relationships, Some Fans Say
The Big Three on 'This Is Us' share an unbreakable bond. However, some fans believe that the siblings can't make the other relationships in their lives work.
This Is Us follows the lives of Kate Pearson (Chrissy Metz), Kevin Pearson (Justin Hartley), and Randall Pearson (Sterling K. Brown). For five seasons, fans have watched the Big Three navigate through their personal and professional lives. However, some viewers believe none of the siblings will find peace within their romantic relationships.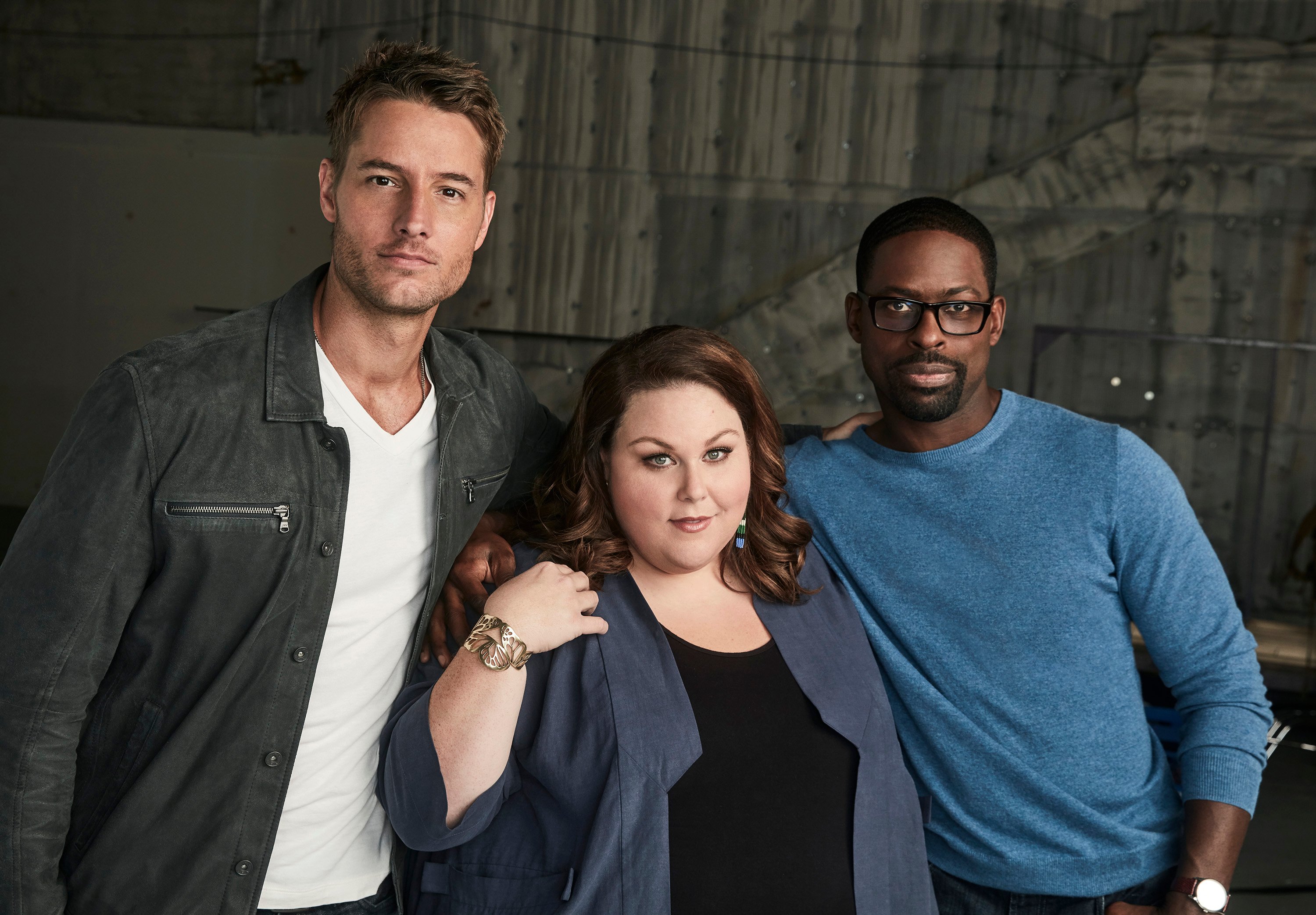 A look at the Big Three's relationships over the last five seasons of 'This Is Us' 
This Is Us came out on NBC on Sept. 20, 2016. When fans first met the Pearson family, Randall was the only married sibling. Randall and Beth (Susan Kelechi Watson) met in college and got married shortly after. Kevin and Kate, however, were single and living together in Los Angeles. During the pilot, though, Kate meets her future husband, Toby (Chris Sullivan). 
Additionally, Kevin spent the first few seasons of the show reuniting with his ex-wife, Sophie (Alexandra Breckenridge). After their split, Kevin dated Beth's cousin, Zoe (Melanie Liburd). Since then, Kevin and Madison (Caitlin Thompson), became engaged and welcomed their twins in season 5. 
'This Is Us' fans say the Big Three can't avoid engaging in 'toxic' relationships
Although Randall and Beth seemingly have the most solid foundation on This Is Us, some fans believe their relationship has "toxic" elements. In a Reddit thread, supporters noted that Randall didn't consult Beth before bringing their foster daughter, Deja (Lyric Ross), home. Another fan pointed out that Randall's behavior mirrors the Big Three's attitude toward their romantic partners. 
"The Big 3 tend to be self-involved at their partner's expense," one fan said. "Madison seems to be doing a good job of standing up to it. Beth seems to go more the compromise route. Toby tries to talk about it but gets shut down." 
"I feel like every relationship on TV is considered toxic nowadays," another viewer argued. "Of course, everyone has their ups and downs, but the happiness you get from your other half usually outweighs their bad decisions, and R&B is the perfect example. I don't really care about them, but they seem like great partners; they click." 
Fans will see more of the Pearson family's relationships in 'This Is Us' Season 6
In This Is Us Season 5, each member of the Big Three faced challenges within their relationships. When Randall discovered new information about his birth mother, Laurel, Beth supported him by traveling with her husband to Laurel's hometown, New Orleans. Additionally, Randall stepped up for his wife when her ballet studio closed down due to coronavirus (COVID-19). 
Season 5 also brought several challenges for Kevin and Madison. The couple dealt with having their twins amid the pandemic, Kevin's movie gig, and an engagement. However, their relationship remains in limbo after Madison refused to marry Kevin in the season finale. 

While Madison and Kevin shocked fans by not getting married, the biggest bombshell of the season happened in the finale. After Kate and Toby agreed to make a long-distance marriage work for his new San Francisco job, one final scene shows that the couple will divorce in season 6. Additionally, the five-year time jump includes Kate's wedding to her boss, Phillip (Chris Geere).